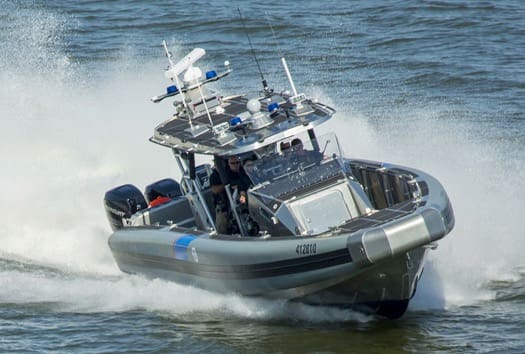 United States Attorney Delia L. Smith announced Wednesday that Erickson Bolivar, 32, of Venezuela, pleaded guilty before Magistrate Judge Ruth Miller to conspiracy to possess with intent to distribute cocaine.
Bolivar was one of three men charged with smuggling 41 kilograms of cocaine into the territory, Smith said in a press release.
According to court documents, on Nov. 21, 2021, at approximately 4:37 a.m., Customs and Border Protection Air and Marine and Homeland Security Investigations agents detected a vessel on the northwest coast of St. Thomas. The agents launched their interceptor vessel and later stopped the target vessel traveling west toward Puerto Rico without navigation lights.
Onboard were Bolivar, the captain of the vessel, and two other occupants. Bolivar told agents that they were going fishing, but agents found only two fishing rods without any bait or lures, the release stated. The vessel and its occupants were transported to Fajardo, Puerto Rico, for further investigation. There, agents discovered brick-shaped objects containing a powder substance concealed in a hidden compartment in the stern of the vessel, according to the release. A Drug Enforcement Administration laboratory analysis confirmed that the powder substance was cocaine weighing approximately 41 kilograms, it said.
The case was investigated by Homeland Security Investigations, Customs and Border Protection and the Drug Enforcement Administration and is being prosecuted by Assistant United States Attorney Kyle Payne.
This prosecution is part of an Organized Crime Drug Enforcement Task Force investigation, Smith said. The force identifies, disrupts, and dismantles the highest-level drug traffickers, money launderers, gangs, and transactional criminal organizations that threaten the United States by using a prosecutor-led, intelligence-driven, multi-agency approach that leverages the strengths of federal, state, and local law enforcement agencies against criminal networks, she said.