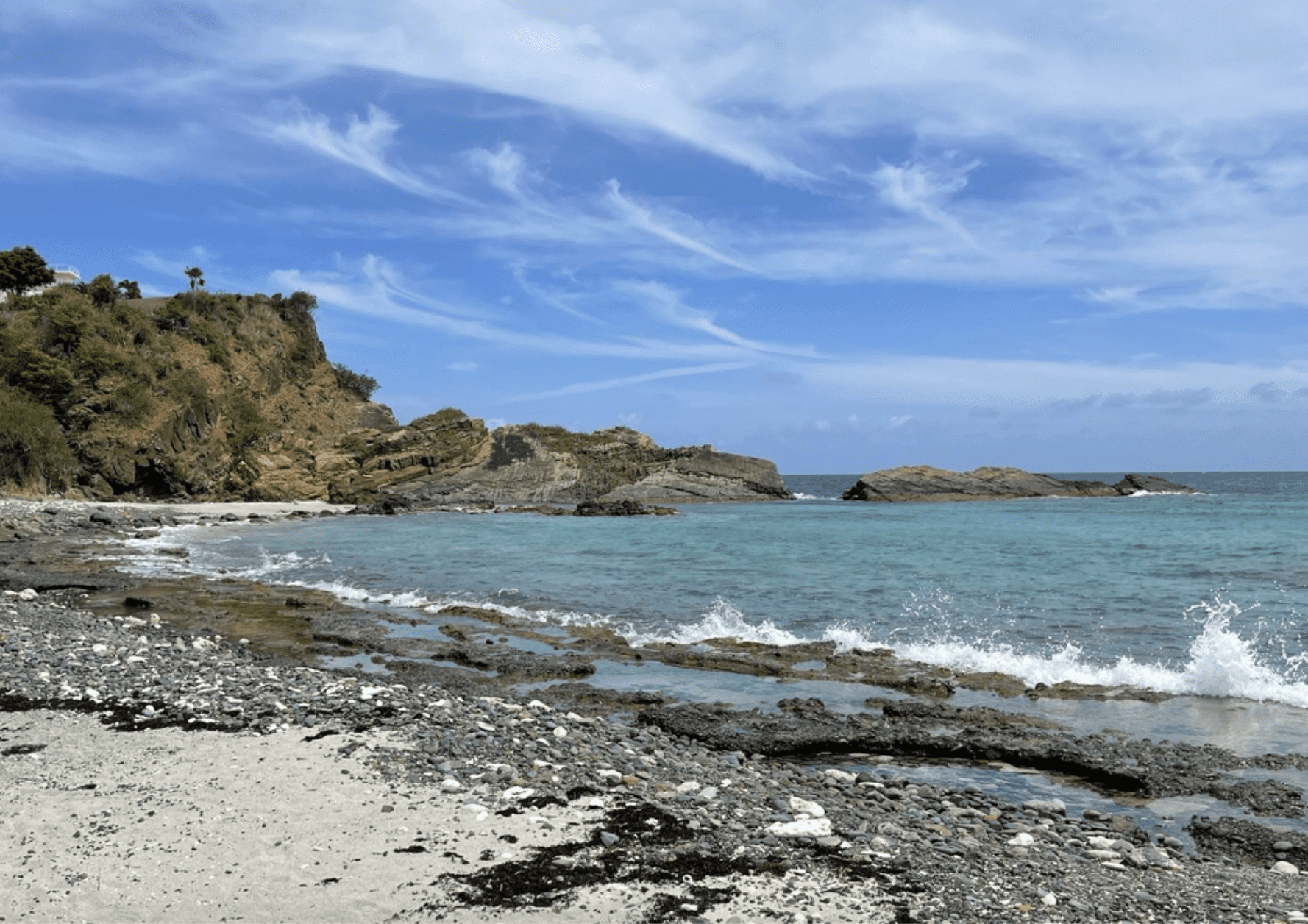 When it comes to the Virgin Islands' shoreline, there's a narrow path between public access and private property rights.
In recent years, the highly sensitive issue has seemed to lie dormant under a compromise of sorts. While under the territory's Open Shorelines Act, all beaches are public, and anyone may access them via the water, only commercial establishments such as hotels have been required to provide some sort of public access across their property.
A recent government report has raised the issue again and has alarmed some people worried that private property rights may be in jeopardy in the future.
Government officials stress there is no immediate effort to change the status quo and say that nothing will happen without considering all ramifications.
In October, the Coastal Zone Management Division of the Department of Planning and Natural Resources released a voluminous document reviewing various aspects of land management in the islands' coastal zone. Included was a section discussing the need to protect and possibly expand public access to shorelines and raising the possibility of requiring residential property owners in beachfront areas to provide for public access.
That quickly raised objections from members of the local real estate community, who cited concerns for protecting private property rights and pointed out numerous legal and practical complications, including security and insurance concerns.
In an interview with the Source Thursday, CZM Director Marlon Hibbert implied that the real estate industry jumped the gun in submitting objections to the report. He said the division is not moving to implement any changes for shorelines in the near future and is aware of and sensitive to legal and practical considerations.
The report that triggered the latest look at Open Shorelines policy is a routine, generally in-house document that federal partners require all Coastal Management Programs throughout the country to submit periodically.
In this case, the "Section 309 Assessment and Strategy, FY 2023-2025" must be completed by CZM and approved by the National Oceanic and Atmospheric Administration for the territory's CZM program to be eligible for certain NOAA funding.
NOAA requires periodic review of nine different areas of CZM management, including such subjects as marine debris, aquaculture and ocean resources, and it asks the local officials to list priority areas.
In the recent Assessment and Strategy report, CZM listed three areas as high priority: wetlands, coastal hazards and public access.
But it is seeking NOAA funds only for the first two, wetlands and coastal hazards.
In the report, CZM said that factors such as erosion caused by climate change and a proliferation of private residences used as vacation rentals have given a sense of urgency to the need to protect public access.
"The CZM program acknowledges that public access and addressing the challenges to creating and ensuring long-term enduring public access to the shoreline are a priority for the territory," the report states. However, it continues, "A strategy to address public access is not being developed at this time under the §309 program because other program and funding opportunities exist that can be utilized to address some of the identified needs and management priorities."
In the interview, Hibbert added that CZM also wants more time to research the best strategies to increase public access without negative impacts on property owners.
"We agree it's a very complicated issue," Hibbert said. "It needs careful consideration. … We're certainly not in the business of taking away property rights."
Such assurances did not completely allay fears for private property rights or the concerns raised by real estate experts in a response to the report.
The report identifies public access as a priority and references the possibility of using eminent domain or other mechanisms to require public easements across residential shoreline properties.
"It's still something that's in writing," said Scott Newland, a St. Thomas real estate agent who studied the report and shared his concerns with others in the industry, leading to a response to the report from the Virgin Islands Territorial Association of Realtors.
"I think it's something that needs to be addressed," Newland said.
The VITAR response cites the Fifth Amendment clause in the U.S. Constitution, which narrowly restricts the government's right to take private property and says it may not do so without compensation to an owner. VITAR questions the government's ability even to make such compensation.
It raises several other issues. Most private residences in the coastal zone are on half-acre lots with setbacks of just 15 to 20 feet, it states, effectively leaving little room for an easement without impacting the homeowner's right to privacy and the "quiet enjoyment" of their property. If public access is required, there could be a need for parking areas, accommodations for the disabled, ongoing maintenance, and liability insurance.
Moreover, the response argues that there are significant financial implications for the real estate market; property values in the coastal zone could plummet, leaving existing property owners losing equity.
So far, the balance between private and public interests has eluded the Virgin Islands community.
A legal review from 2015 in the Florida A&M University Law Review — and cited in the recent CZM report — found the territory's Open Shoreline Act lacking because it doesn't spell out how public access to shorelines is to be secured, nor does it provide penalties or enforcement mechanisms.
"Part of the reason CZM was created is to ensure that the public has the continuous right to use and enjoy the shorelines and to maximize public access to do so," the 2015 review states. It suggests several possible methods to do that, including creating beach parks, historical usage easements, and extractions, that is, conditions for land development approval.
Meanwhile, according to the CZM report, the issue is becoming critical.
"The USVI's shoreline and beaches are far more than tourist destinations," the report states. "Territorial beaches are culturally important areas and have served as the USVI's de-facto park system — areas where Crucians, St. Thomians and St. Johnians have historically recreated. Shoreline areas have historically and customarily been used for camping, family gatherings (in many cases with generational ties to specific locations), recreating, and artisanal and subsistence fishing.
"Private development (e.g., conversion of existing historic access sites, installation of physical barriers blocking historical access sites, loss of perpendicular access to the coast) and increased demand for access to coastal resources are jeopardizing the public's ability to access the shorelines and have been documented in several sources … as primary threats to continued equitable public access in the USVI. CZM staff have described an increase in sales of coastal parcels to off-island buyers since the hurricane impacts in 2017, as well as an increase in coastal properties being used as short-term rentals, which have resulted in an increase in the number of public access disputes and related incidents."
While Hibbert said there are no immediate plans to introduce new strategies, he emphasized that CZM is actively working to find ways to increase public access to the shoreline without negative impacts.
"We are continually looking at how to address it," he said.