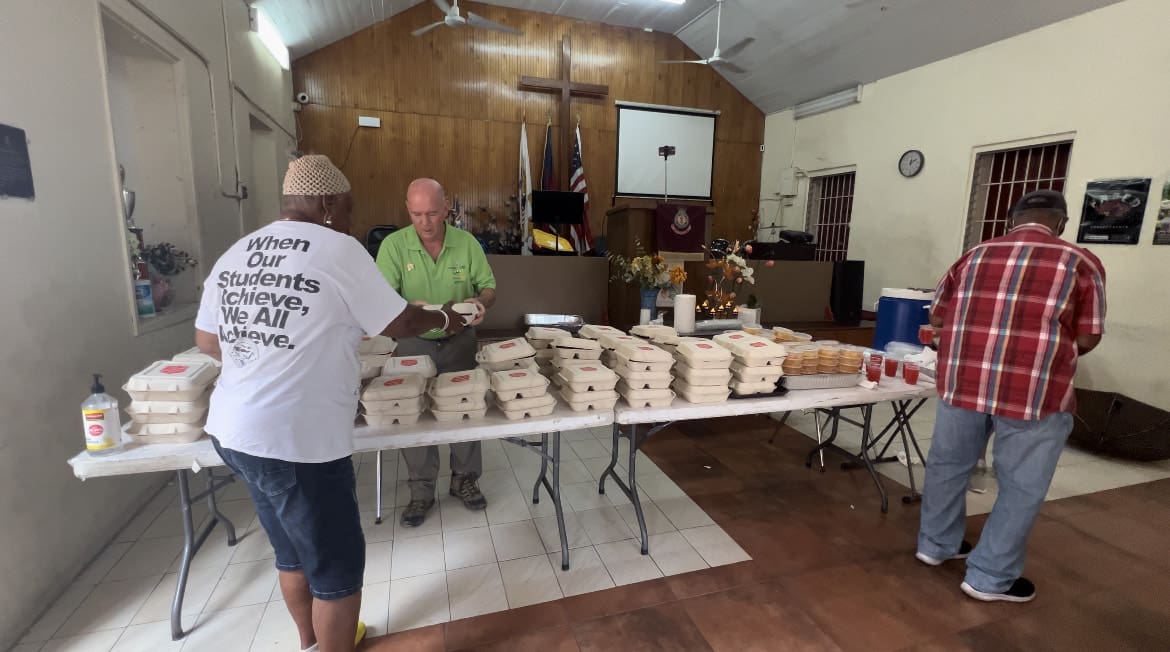 Calypso songs, Christmas tunes and big smiles greeted dozens of people at The Salvation Army on St. Thomas for its annual Thanksgiving lunch. Meals were served on Wednesday, the day before Thanksgiving.
"Every Thanksgiving, I never miss out here. No Thanksgiving this Ottley ever misses out," said Alan Ottley, a client of The Salvation Army on St. Thomas.
"I can tell everyone about The Salvation Army. They always treat me well, and they always do the best that can be done," Ottley said with a big smile, holding a pre-packaged Thanksgiving meal.
Ottley is one of more than 84 people who received a special meal on Wednesday to celebrate the Thanksgiving holiday. It's a tradition that's taken place for decades at The Salvation Army's Kronprindsens Gade location.
"It's a huge team effort. Many people get involved, volunteers, friends. It's a blessing to give to the community. The most important thing is bringing a moment of happiness, a moment of joy, and a moment of hope," said Captain Raul Rivera, a commanding officer for The Salvation Army in the U.S. Virgin Islands.
In addition to serving meals, The Salvation Army also gave out toiletries that were donated.
"It's a small token of our appreciation to our people who are coming day by day to our feeding programs. We wish to have more. But I think just giving our love and commitment and saying to them 'We are here for you,' I think that's the most important thing," said Rivera.
Rivera said he's grateful for the volunteers, cooks, local businesses, and community support that help make their Thanksgiving lunch meal distribution possible. Volunteers like Charles Kim came early to lend a helping hand.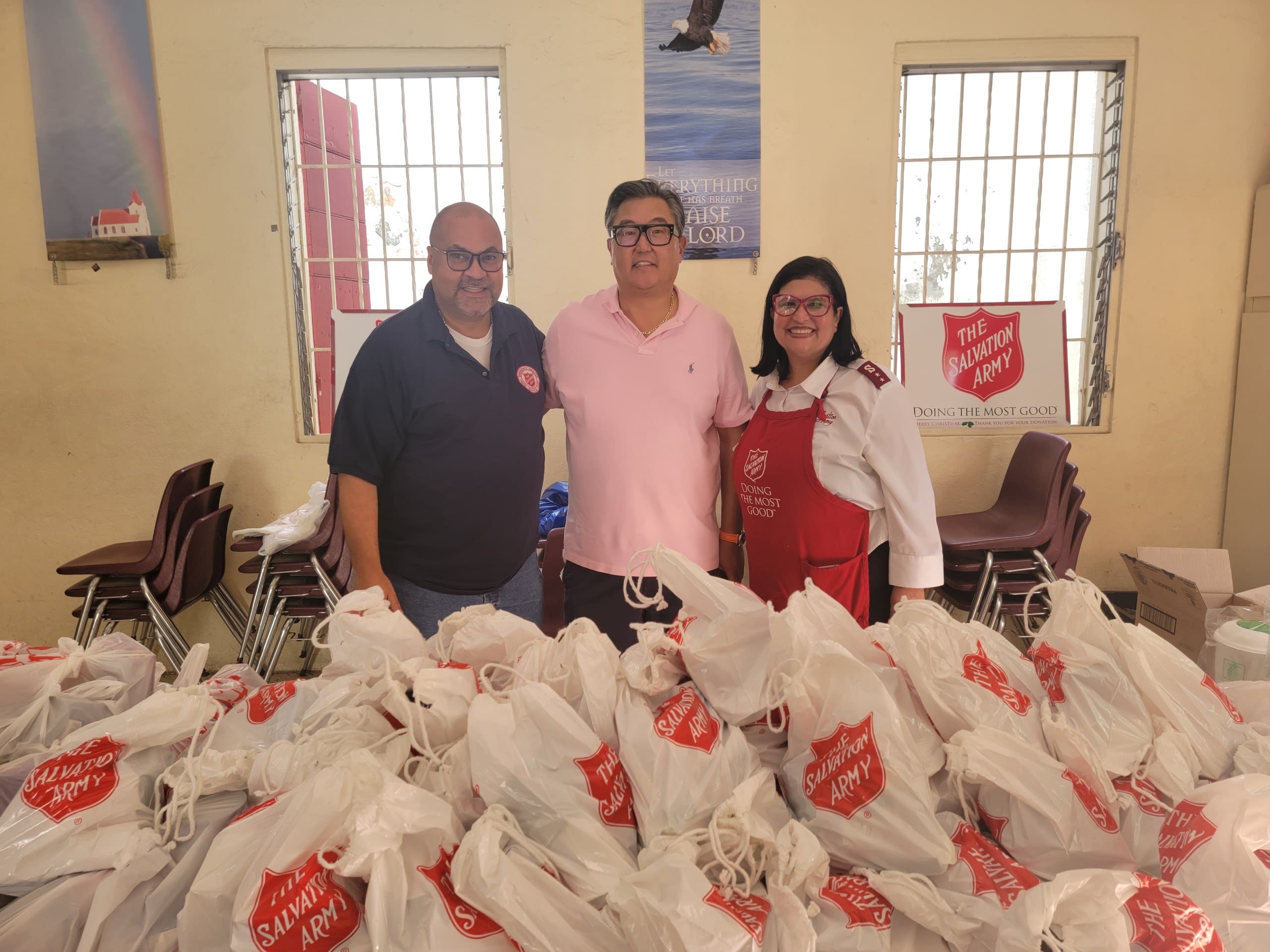 "It's great partnering with organizations like The Salvation Army. They have infrastructure for these types of programs that are available for the community," said Charles Kim, managing member of Alpine Securities. Kim helped set up as well as serve food during the Thanksgiving meal distribution.
"Being a part of the community means we have responsibilities. These are part of our responsibilities as being in the community on St. Thomas. Giving back is a part of our mantra," Kim said.
Volunteers like Steve Shegrud have been looking forward to helping out The Salvation Army this Thanksgiving week.
"I just got back a few days ago from a 60-day FEMA deployment to Louisiana, and I didn't want to miss this. The Salvation Army has a special place in my heart, and I'm really happy to be a part of the Thanksgiving lunch for everybody," said Shegrud, who's on The Salvation Army Advisory Board and president of the Sunrise Rotary Club on St. Thomas.
"It takes a village. The community needs us, and we need the community. And it's a special feeling to be a part of this," he said.