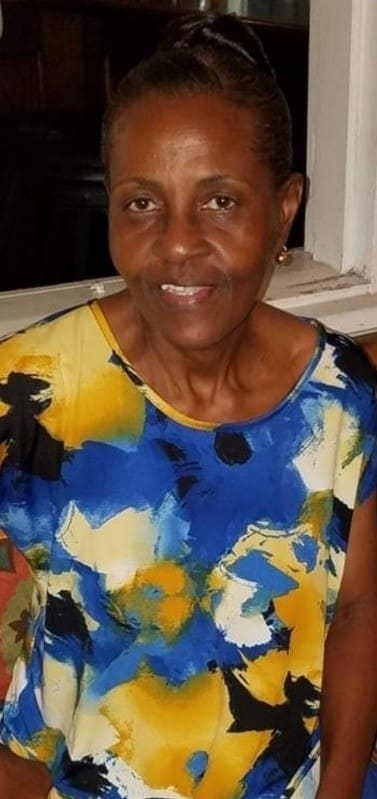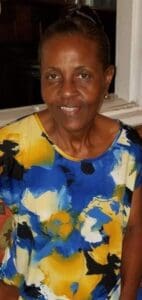 Joycelyn P. Romney, also known as "Babsie," of Estate West Lane, Christiansted, died on Nov. 2. She was 71 years old.
She was preceded in death by her mother, Viola A. Weeks Romney; father: Alphonso Romney Sr.; and brothers: MG. Jean A. Romney and Orville Romney.
She is survived by her daughters: Bericia Watts-Christopher and Antonia Mason; grandchildren: Malik A. Williams, Kalanji J. Williams, Calomi Christopher, Kedani Cruz and Aziel Soames; brothers: Melvin Romney Sr., Alphonso Romney Jr. and Gregory Romney; and nieces: Marcia Romney, Ayanna Romney, Chivonne Romney, Ibadine Romney and Vanessa Romney.
She is also survived by nephews: Christopher Romney, Jason Romney, Melvin Romney Jr., Sean Romney, Naphtali Romney and Jabari Romney; son-in-law, Ronald B. Christopher; sisters-in-law: Beverly Walcott-Romney, Ilka Romney and Dahlia Romney; godchildren: Janice Thomas, Shamara Watts and Arainna Walcott; and special friends: June Rodney, Marva Phillipus, Delita, Bess, Yvonne, Bernadette Fontaine, Mrs. Carita Stevens, Ms. Sherill Smith, Ms. Shirley Smith, Cyd, Yvonne, the Jeffers family, the Jensen family and the George family.
Other survivors include cousins and other relatives: Thomas family, Walcott family, Jean Nesbitt-Matthew, Byron family, Christopher family, Dr. Shavel Karel, Watts family, Frederick family, Rivera family, Vanterpool family, Harris family, Williams family, Mrs. Lewis and Mrs. Birch of Continuum Care, Piedmont Hospital, Neighborhood Pharmacy, Emory Hospital and Frederiksted Healthcare; as well as other relatives and friends too numerous to mention.
The viewing will be held at 9:30 a.m. followed by a funeral service at 10 a.m., Tuesday, Nov. 29, at Holy Cross Catholic Church. Interment will be at Christiansted Cemetery.