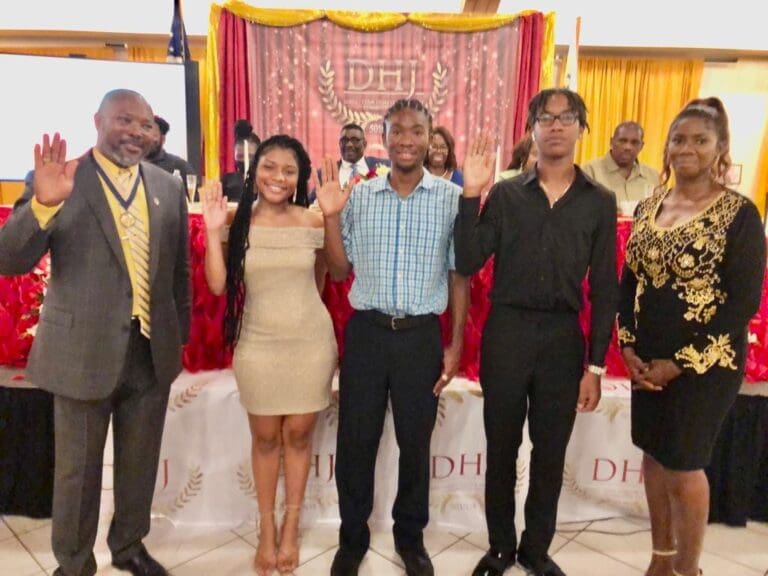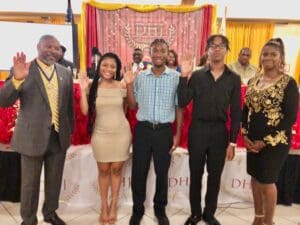 The D. H. Jackson Long-Term Disaster Recovery Committee Inc. (DHJ), hosted the Fifth Annual Scholarship Banquet on Saturday, Nov. 12, at the Holy Family Catholic Church's Columbian Hall. DHJ awarded $2,500 in college scholarships to three public school students with an additional donation of $500 from the Benjamin family, totaling $3,000 ($1,000 per awardee).
The scholarship award recipients are Jalani Phillips Jr., Alicia Sydney, who are seniors at Charlotte Amalie High School, and V'Andre Rochester, who is a senior at Ivanna Eudora Kean High School. The recipients are seeking post-secondary education at the University of the Virgin Islands.
DHJ Founder Randolph N. Bennett stated that he is very proud of the DHJ Scholarship Award Recipients. "We are excited to be a part of Mr. Phillips, Ms. Sydney and Mr. Rochester's journey to pursue higher education, graduate and make a significant impact in the workforce in the Virgin Islands. We wish them the very best in their endeavors."
To qualify for the one-time scholarship, applicants must be residents of the Virgin Islands, be accepted into the University of the Virgin Islands, and write an essay on one of the following topics:
Explain the importance of your major today. What do you consider to be the single most important societal problem? Write a letter to your future self and explain the goals you hope to achieve that will improve your community.
Additionally, at the DHJ Scholarship Banquet, Apostle Dr. Gladstone Hazel was honored and commended for his outstanding contributions to the community. Currently, he is the pastor of the Christian Fellowship Ministries Center and the overseer of the French/Creole Christian Fellowship Church on St. Thomas.
DHJ is a non-profit organization based on the principles of David Hamilton Jackson who championed on behalf of those who were less fortunate. DHJ's mission is to provide long-term recovery services to individuals, families and local businesses to ensure the safety and well-being of citizens of the United States and its territories during all phases of disaster recovery.
DHJ provides leadership and coordinated management to residents and businesses by providing long-term assistance to those affected by a disaster who lack adequate personal resources for basic needs. Furthermore, DHJ encourages and promotes social and educational enrichment to at-risk teenagers and provides citizens with crisis trauma support caused by disasters.
The DHJ leadership team is comprised of Founder Randolph N. Bennett, Vice Chair Sandra Ann Massac, Treasurer Stephanie Turnbull, Media Chair Africah N.T. Harrigan, Legal Counsel Eric Guthrie Esq., Program Manager Jasmine Fahie, UVI Scholarship Chair Bernadette Melendez, Teen Development Chair Rhea Benjamin and Secretary Lillian Bennett.