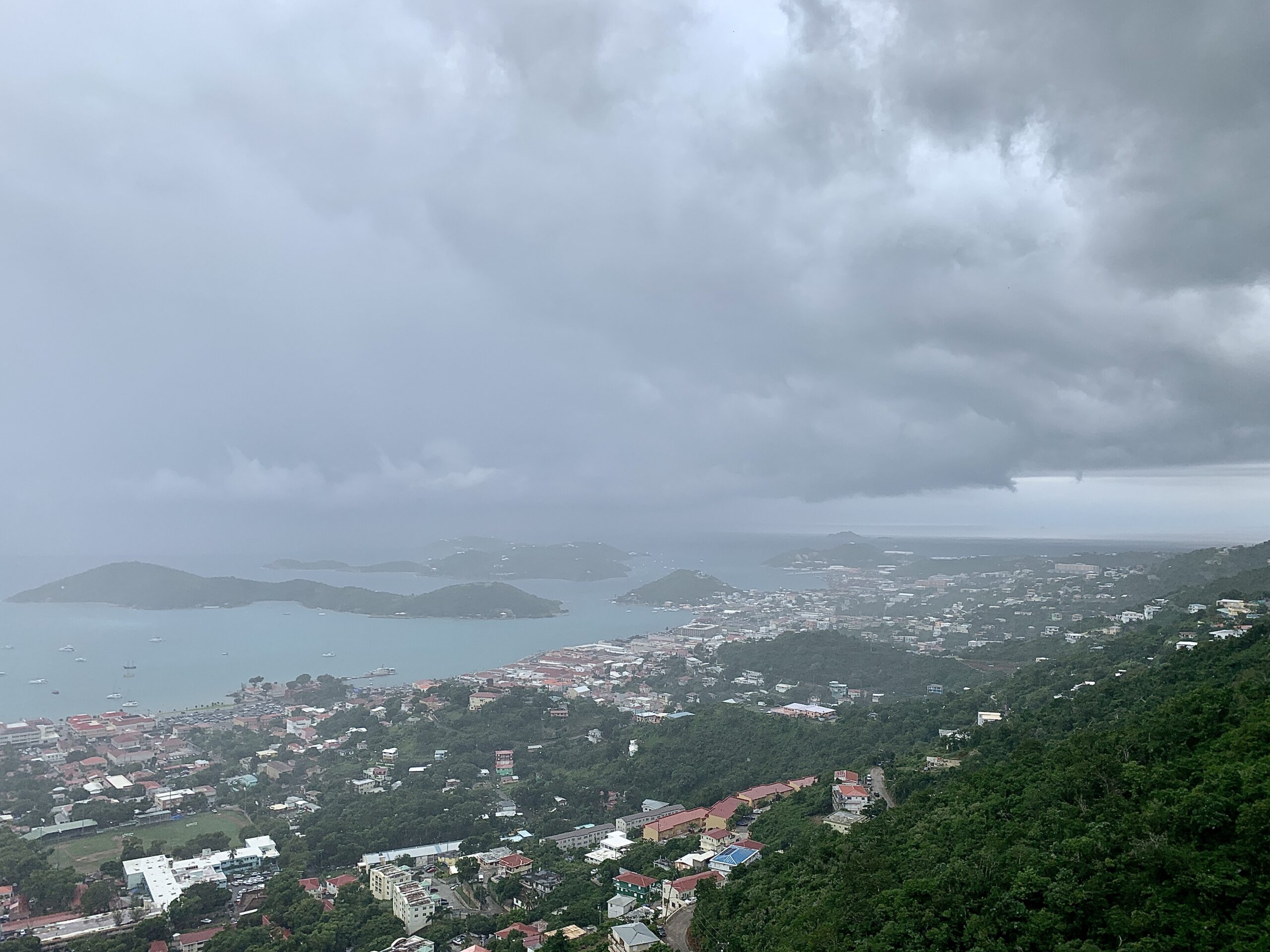 Puerto Rico and the USVI are expected to experience inclement weather through the weekend and early next week. A flood watch is in effect for portions of Puerto Rico and the entirety of the USVI until 6:00 p.m. AST on Monday. A Small Craft Advisory will be in effect from 2:00 p.m. AST on Saturday until 6:00 a.m. AST on Monday.
The possibility for flooding rains, thunderstorms, strong winds, and high seas will continue into early next week as a low-pressure system near the Greater Antilles interacts with moisture to the south and a cold front.
An update from the National Weather Service in San Juan, PR, explained that the heaviest rains are forecast to occur Saturday afternoon and evening for St. Croix and Saturday night into early Sunday morning for St. Thomas and St. John. Three to four inches of precipitation is possible, and already-saturated grounds could lead to flooding – including flash flooding.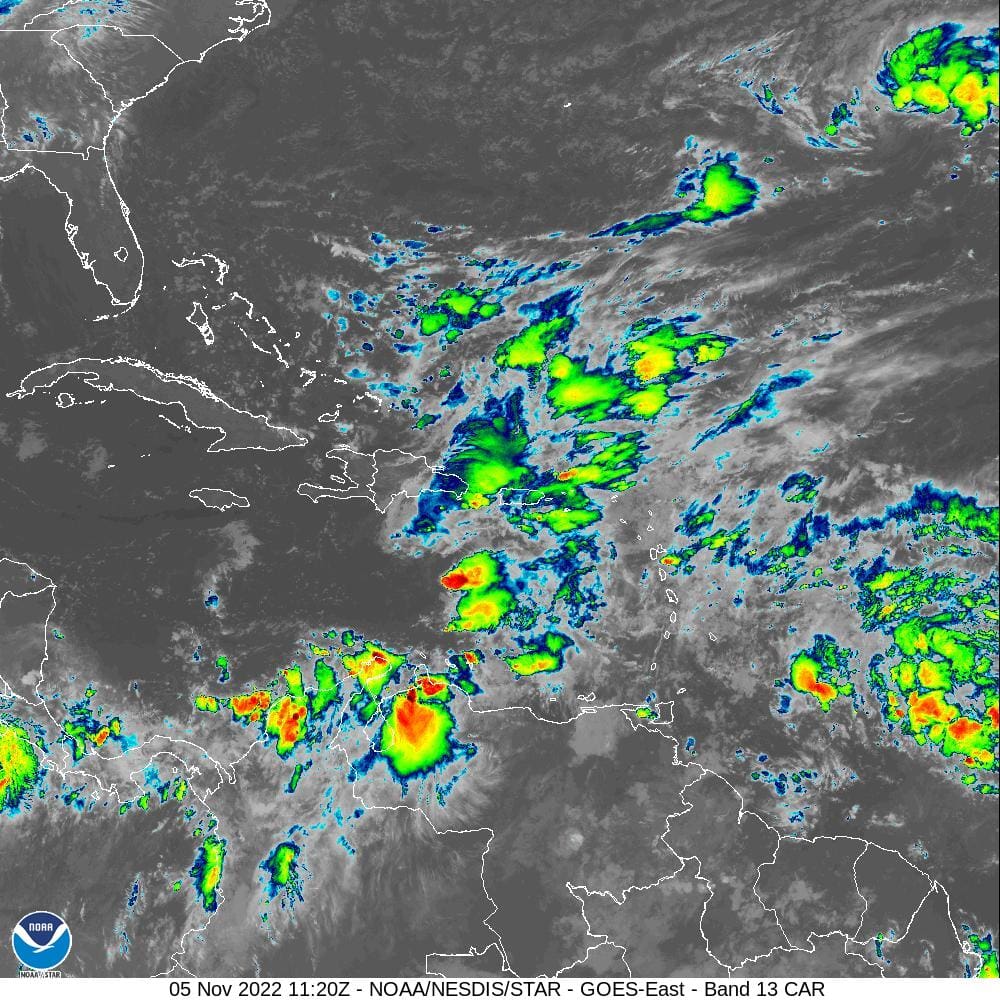 As this system moves north-northwest toward Florida, some strengthening is possible, and another named storm could potentially form. There have been 13 named cyclones in the 2022 Atlantic Hurricane Season, which ends on Nov. 30.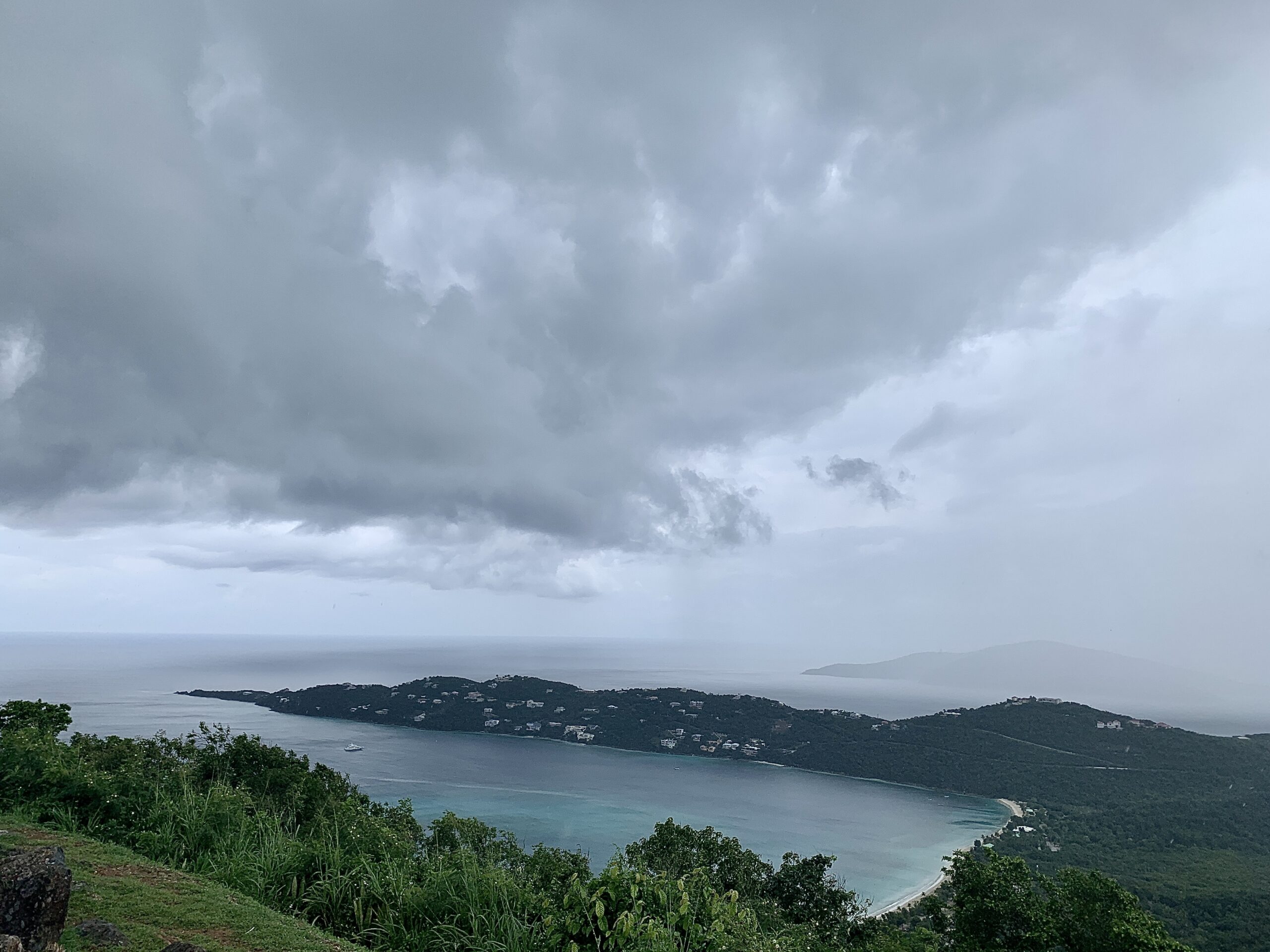 Residents and visitors in the USVI are encouraged to stay updated on weather systems on the V.I. Source Weather page and sign up for alerts from the National Weather Service and the Virgin Islands Territorial Emergency Management Agency.