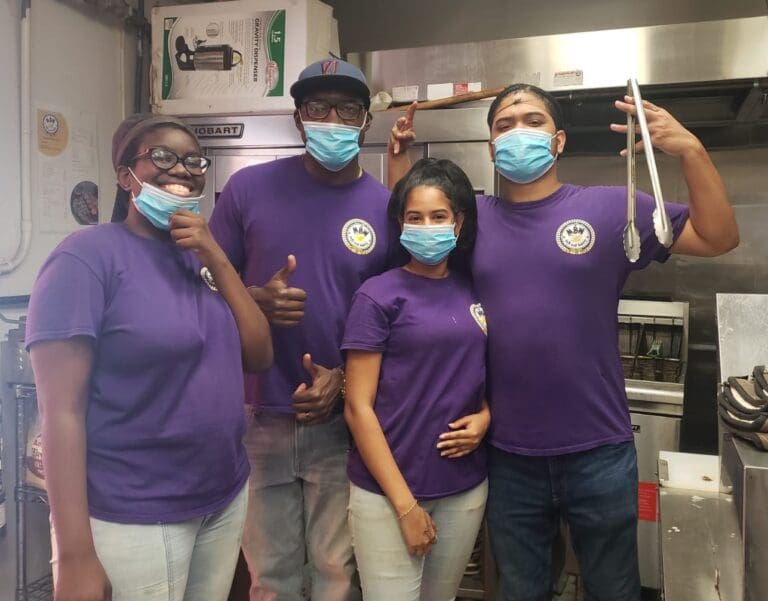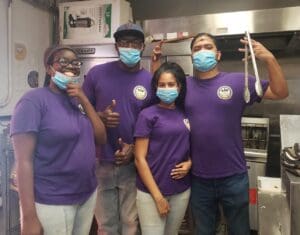 Island Grind VI opened its St. Thomas Airport location in March and is proud to showcase the talent of local chefs and restaurants while providing tasty, healthy food (including vegan options) to locals and tourists taking off from Cyril E. King Airport.
When asked about the decision to use MBW Cafe and Bakery as one of its suppliers of baked goods, Island Grind VI owner Pash Daswani said, "For us, MBW and their team was an easy pick. First, they are a local non-profit – which we have been longtime supporters of — and second, the help they continually provide to young men and women is an amazing story altogether. We know how much they have helped differently-abled and at-risk young adults. Having a differently-abled son (cerebral palsy) made it an even easier decision."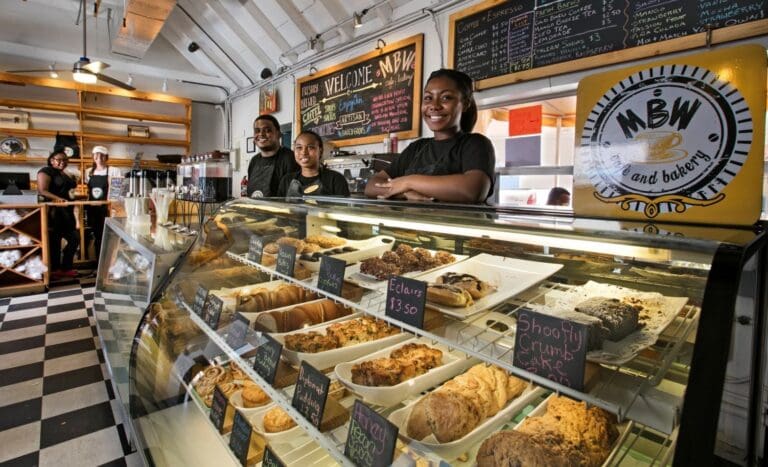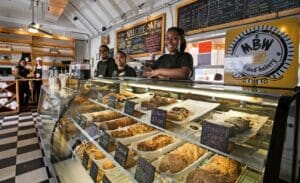 Chef Julius Jackson, MBW Cafe and Bakery manager said, "The support and consistency the orders for Island Grind VI provide to our program and our trainees is substantial. While completing the orders of baked goods from start to finish, including packaging, our trainees are receiving on-the-job training along with our wrap-around services of counseling, mentorship, education and, ultimately, job placement."
Other local restaurants showcased at Island Grind VI include Sabrosa and Mossman.
My Brother's Workshop is a non-profit Virgin Islands charitable corporation. It has been organized to provide hope, faith and purpose to at-risk and high-risk young people in the USVI by offering mentoring, mental health counseling, paid job training, education and job placement.