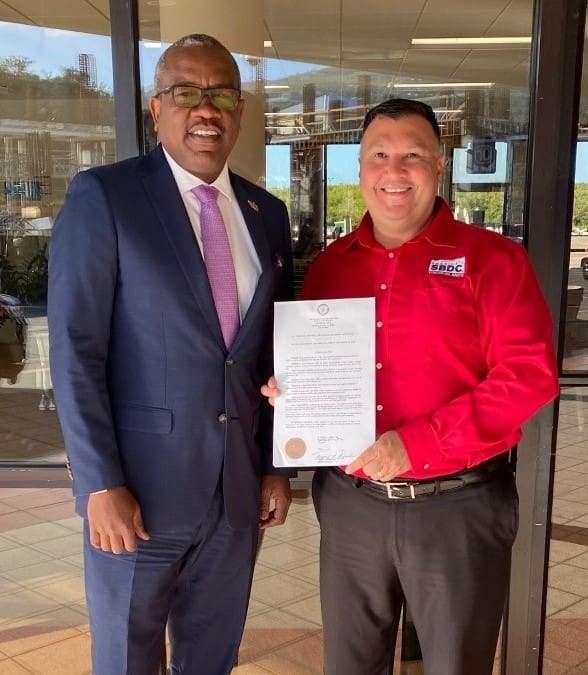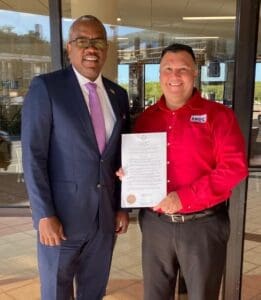 VI SBDC State Director Ted J. Gutierrez has accepted a new position with the Missouri SBDC/PTAC network. Oct. 14 will be Gutierrez's last day as the state director for the Virgin Islands Small Business Development Center (VI SBDC). He stated that the move is a result of the hardship his family endured during the recent pandemic:
"When I accepted the VI SBDC state director position in 2019, my plan was to stay in the Virgin Islands indefinitely, but the pandemic changed everything for me. I realized the importance of family after being apart from my wife and family over the last three years.
"In my short time as the state director, the VI SBDC team has achieved amazing results navigating the challenges from the hurricanes through the COVID-19 pandemic. Since 2020, we've assisted over 1,300 clients, supported over 3,000 jobs, provided training for more than 5,000 participants, and helped clients with over $27 million in capitalization, including the federal relief funding programs such as the Paycheck Protection Program and the Economic Injury Disaster Loans.
"We established two new satellite locations, one in St. Thomas and another on St. John, and we procured two new mobile SBDC units to better engage our communities. Finally, the VI SBDC administered the historic Small Business Innovation Grant 2022 with the Office of the Honorable Governor Albert Bryan Jr. which assisted with almost $4 million in grant money awarded to over 330 businesses.
"I am grateful for my time here and am blessed to have met so many wonderful people and enjoyed amazing experiences that I will never forget," Gutierrez
The VI SBDC team will continue to fulfill its mission as the Virgin Islands most trusted resource for entrepreneurs and small businesses in the territory. For more information, visit the website at
www.visbdc.org or follow it on Facebook, Twitter and Instagram; just search VISBDC.