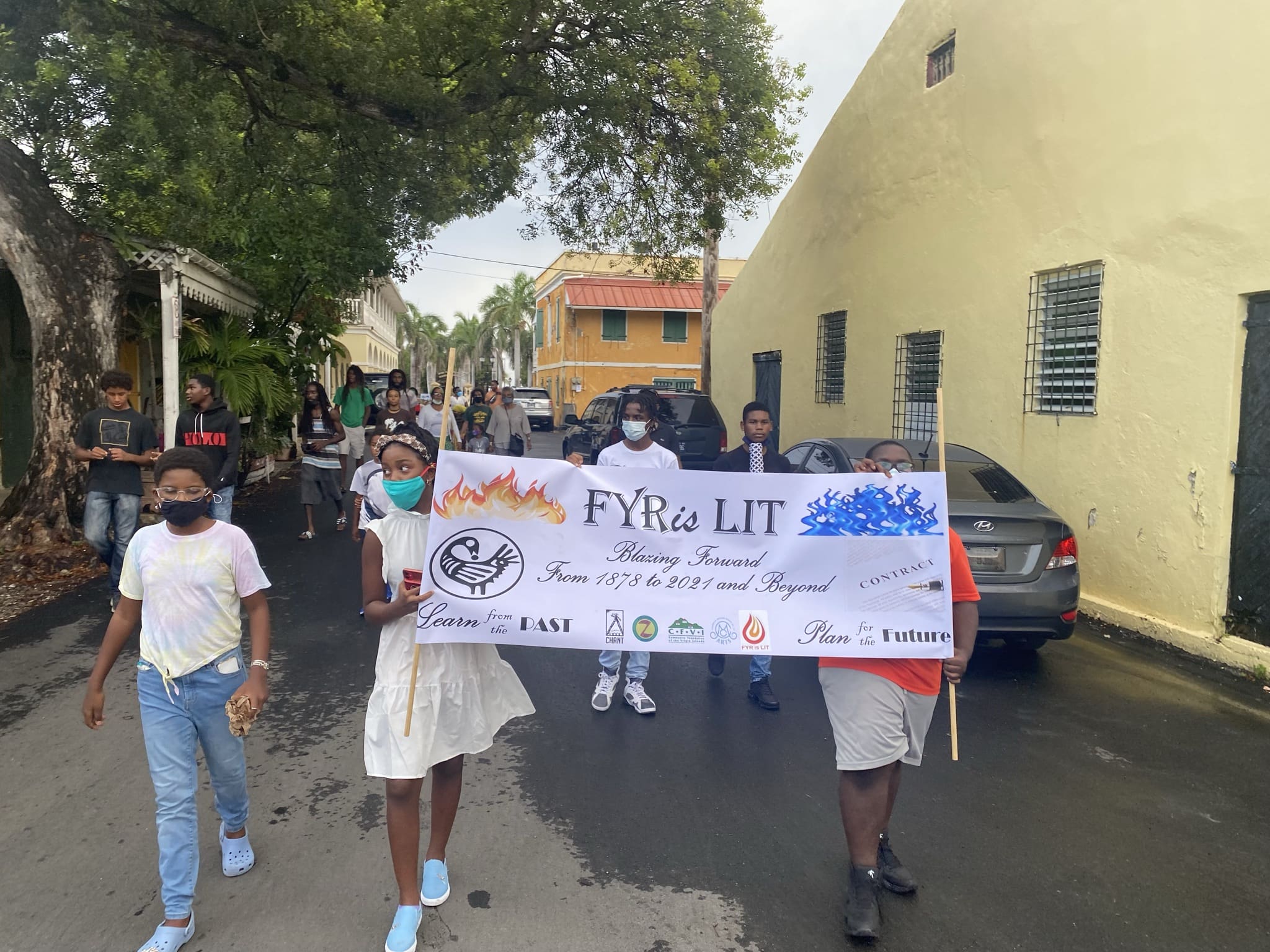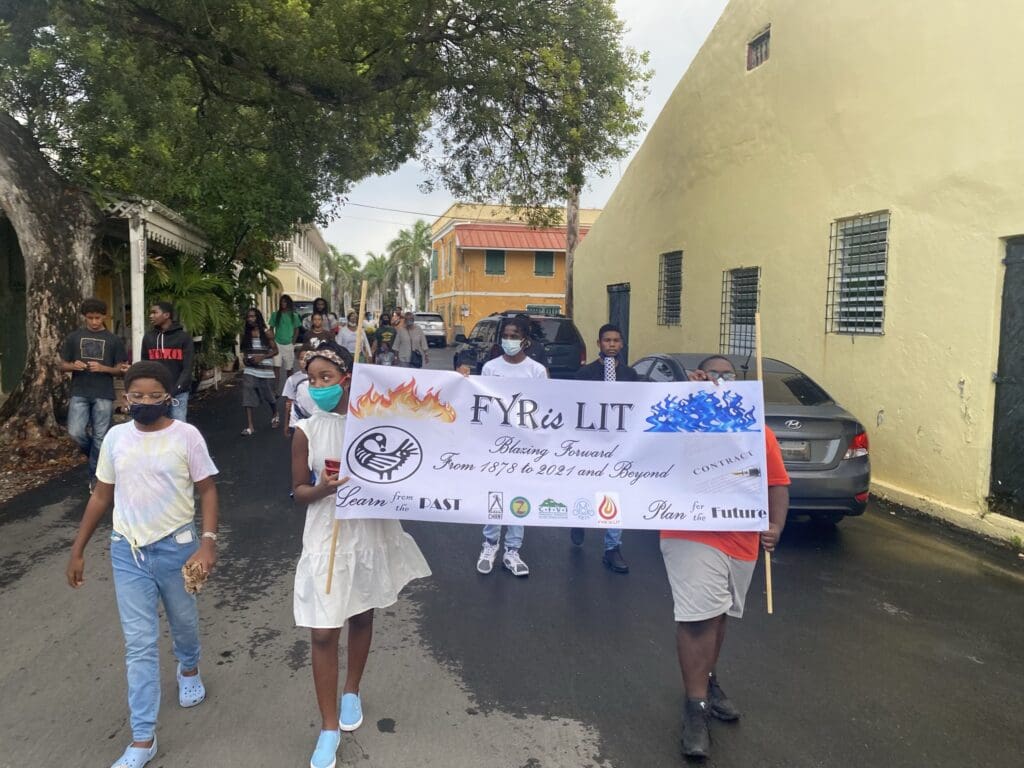 With the territory in the midst of an election season, one local organization is launching a poster contest that gives students the chance to creatively engage in the discussion.
The Fueling Youth Reading is Leaders in Training (FYR is LIT) team is inviting all local students to participate in "Ready to Draw: 2022 Student Voice in V.I. Government Poster Campaign," which launched Monday. Through the initiative, participants can create a poster that will question candidates in the current gubernatorial election. The campaign is designed to empower students to thoughtfully and intentionally communicate their ideas to candidates through their original artwork. The deadline for submission is Monday, Oct. 10.
Students can submit their original artwork on an 8.5 x 11 sheet of paper by email to fuelingyouthreading@gmail.com or drop it off at the student's school office. Interested in the exhibition display at your school? Contact F.Y.R. is L.I.T. team at their email address.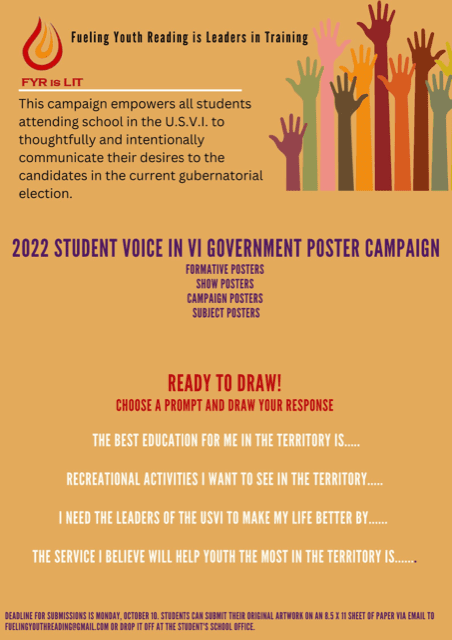 F.Y.R. is L.I.T. anticipates collecting at least 100 responses from students across the territory and will work with the National Art Honor Society at Good Hope Country Day School to compile the responses into a masterpiece that showcases the students' responses.
According to their website, "F.Y.R. is L.I.T. is a hybrid mentorship program designed to ensure teens and young readers contribute to society, speak freely, and respectfully gain educational opportunities for personal growth."
F.Y.R. is L.I.T. is funded through various grants: St. Croix Foundation/Sprint to Excellence; Virgin Islands Council for the Arts/Annual Grant; Community Foundation of the Virgin Islands/Humanities Grant. The "donate" button on the website is available for individuals and organizations.
F.Y.R. is L.I.T. co-founders Leslie Hamdorf and Emmanuella Perez-Cassius shared the questions the organization developed that students might consider when creating a poster:
What would adequate transportation look like for youth in the territory?
What types of recreational activities would you like to see for youth in the territory?
How will you be better prepared for the workforce in the future?
Describe the service you believe will help youth the most in the territory?
"We are excited to empower our youth through a creative and autonomous vehicle like art to express themselves. Although our goal is 100 responses, we want everyone to be sparked by the questions and talk about them in their community circles," Hamdorf said.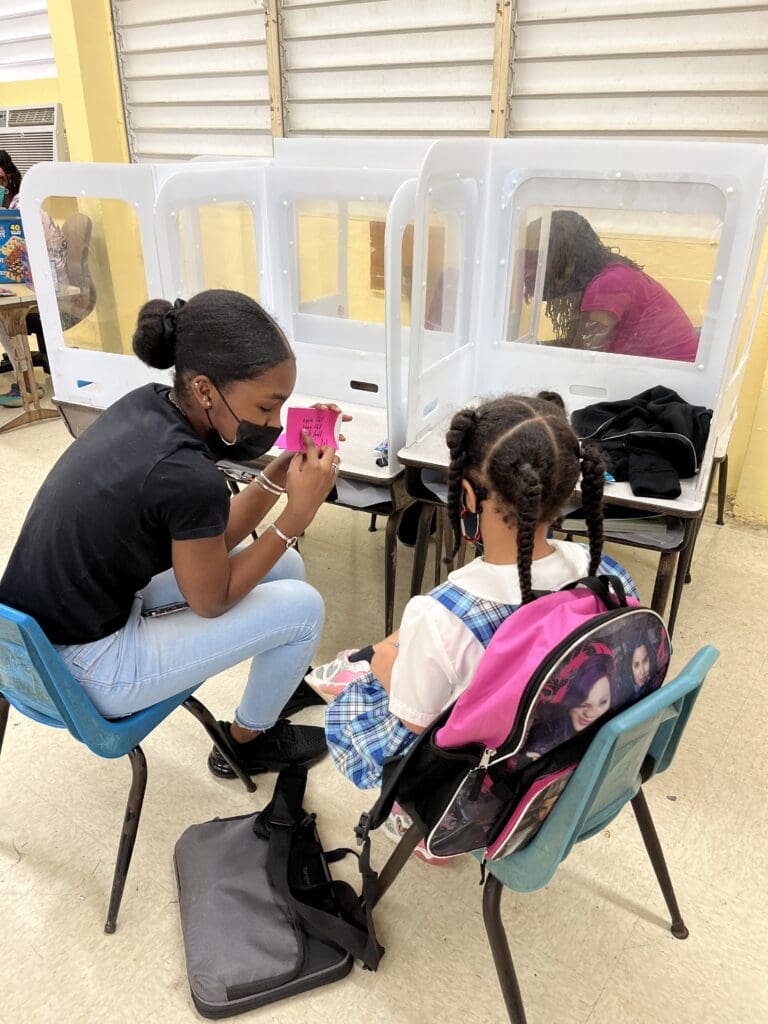 Organizers said the organization is designed to help "participants find their unique place in the world," by activating cultural exchanges for high school and college students to engage in cross-cultural leadership development, equipping teens to mentor and teach literacy to elementary students using techniques from the Orton-Gillingham approach, and empowering participants through the activation of art-based programming and participatory action research to develop a local and global community that is compassionate and inclusive.
F.Y.R. is L.I.T. also provides programs and opportunities through community partnerships, one-to-one tutoring, and lifehacks. For more information, visit https://www.fyrislit.com/ or email fuelingyouthreading@gmail.com.