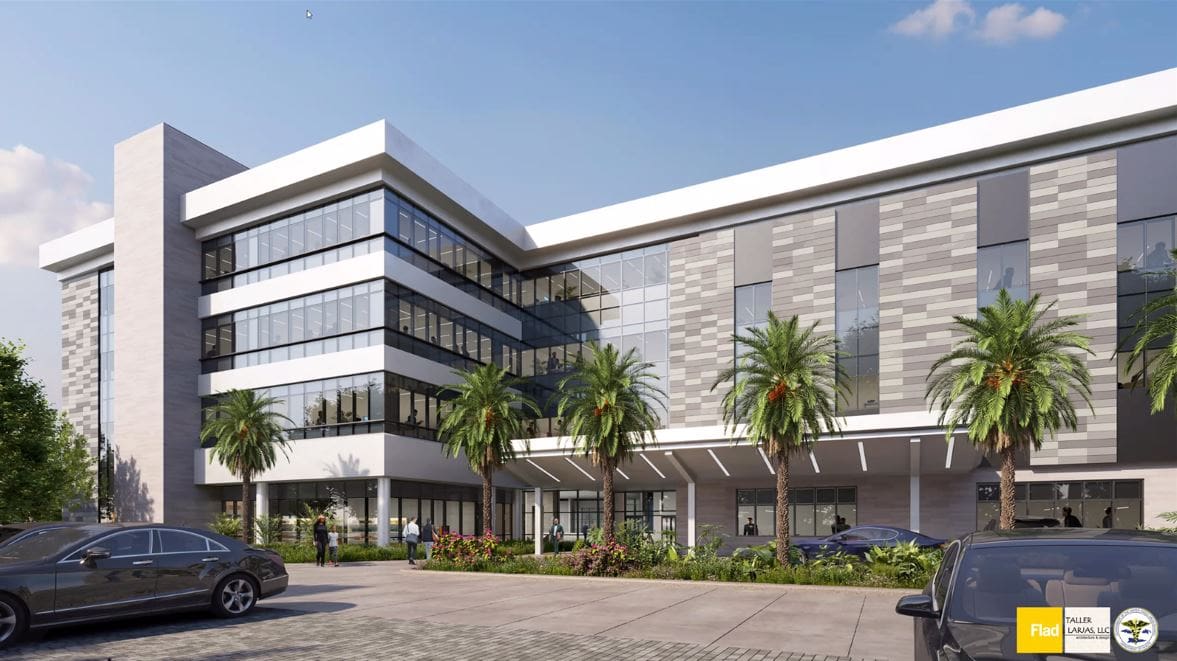 With a unanimous vote on Tuesday, the St. Croix Coastal Zone Management Committee approved CZM permit application No. CZX-5-22(FC) for the V.I. Health Department to proceed with the complete demolition of the Charles Harwood Memorial Hospital, followed by the construction of a replacement building.
Representatives from the Health Department previously went before the committee to present the plans for the demolition and now went before the committee once more for the decision.
The demolition scope includes a full clearing of the structures on the site, including demolition of the three-story main building, one-story annex, and five outer buildings, and relocation of other temporary structures on the site, such as the Modular Lab.
The replacement building will be a state-of-the-art public health facility, which will be more than 200,000 square feet in size, according to the Health Department. It will promote health and wellness and house a range of clinical services such as community health, behavioral health, and family planning, as well as other public health services, including environmental health, epidemiology, and vital statistics, it said.
"We would like for individuals to walk into that building to feel better.  We want to create an environment that we are caring for not just you, but also for your family members. We want to be able to care for you and prevent illness from occurring so that you are not hospitalized in the future," said Health Commissioner Justa Encarnacion.
"This new facility should stand for excellence. This facility can best serve and engage the community by compelling by its presence, its state of the art, by its efficiency, by compelled persons to want to come to receive these services that are being provided out of this complex," said Assistant Commissioner Reuben Molloy.
Encarnacion also said that much of the design was influenced by feedback from the staff members at the Health Department. "It is definitely a team approach to creating a different type of public health," she said.
The Charles Harwood Hospital was constructed around 1952–1953 and was the main hospital for St. Croix until 1982, when the Juan F. Luis Hospital was built. After 1982 the Health Department decided to utilize the Juan F. Luis Hospital as its primary medical facility.
Committee members present were Chair Masserae Sprauve Webster, Kai Nielsen, and Carl Simmonds.