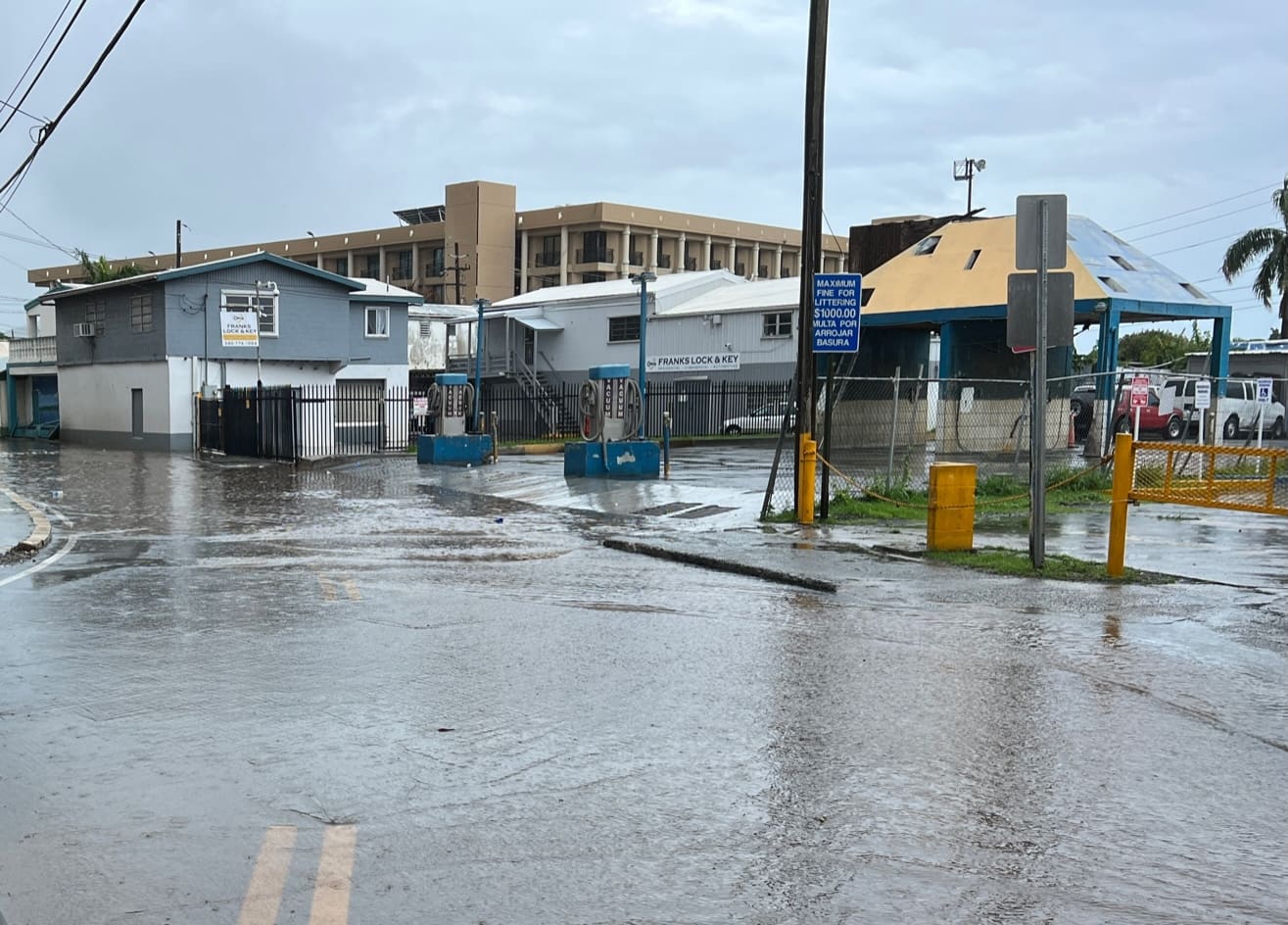 Hurricane watch status has been lifted for the territory, though more rain is anticipated as the outer bands of Hurricane Fiona move out of the area. As assessments of roads, buildings, and facilities continue, government, local businesses, schools, and community organizations are announcing openings and closings for Monday. The Source will keep this list updated as more releases come in – here is what we have so far.
Please feel free to send us an update at visource@gmail.com.
Government:
The Virgin Islands Department of Human Services Head Start Program advises the community that Head Start classrooms will be closed to students across the territory on Monday, Sept. 19, while staff completes assessments and prepares for the resumption of classes on Tuesday, Sept. 20, 2022. Additionally, Richmond Senior Center on St. Croix, Strive Senior Center on St. Thomas, and the Adrian Senior Center on St. John will remain closed due to inclement weather. VIDHS Senior Citizens Affairs staff will be conducting wellness checks throughout the day while the Meals on Wheels program delivers abbreviated meal runs to critical clients. For more information, visit the Department of Human Services website, dhs.gov.vi, or on Facebook at facebook.com/usvidhs.
Department of Health clinics and administrative offices across the territory will be closed for business on Monday, Sept. 19, 2022, so that VIDOH staff can conduct assessments of all departmental properties. Pending the findings from the assessment, clinics and administrative offices will reopen for business on Tuesday, Sept. 20, 2022.
Courts:
Members of the Virgin Islands Bar and prospective jurors are informed that juror selection in the St. Thomas and St. John District, previously scheduled for Monday, Sept. 19, has been postponed until Tuesday, Sept. 20. The public is further advised that there may be delays to normal operations in the Superior Court in the District of St. Croix while the Technology Division works to resolve some network issues. Once restored, all matters should proceed as scheduled. The network outage does not affect electronic filing in either the Supreme Court or the Superior Court of the Virgin Islands as those systems remain online. The public is further reminded that basic case information can be accessed online via the public access portal at http://usvipublicaccess.vicourts.org and that citations may be paid through the online payment portal at http://www.paymentsvicourts.org/.
Schools:
All V.I. public schools, in addition to the Virgin Islands Virtual Academy Program, will be closed on Monday because of inclement weather. In order to assess and prepare schools for possible reopening on Tuesday, Sept. 20, food service workers, custodians, maintenance workers, and school administrative teams are required to report to work on Monday, Sept. 19.
On St. Thomas, Antilles School will be opening Monday on a two-hour delay for students. Drop-off will start at 9:30 a.m., with classes beginning at 10 a.m. Dismissal times remain the same. As always, Antilles encourages families to assess conditions where they live to determine if they can get their children safely to and from school. For those St. John students impacted by port or sea conditions, remote options are being offered for students in Grades 6-13, while St. John students in Lower School will be contacted by their teachers. Any other updates will be sent by email, posted on the school's website and social media pages, and announced on the radio.
The University of the Virgin Islands announced no damage to its facilities following the passage of Hurricane Fiona and that it will resume normal operations on Monday, Sept. 19. When returning to campus, if employees or students experience any challenges, please inform the Physical Plant on the respective campus so that issues can be investigated and addressed as soon as possible. The number on St. Thomas is (340) 693-1500, and the number on St. Croix is (340) 692-4171. The University will continue to monitor the weather and make announcements as needed. The UVI community is asked to monitor UVI communications. Status updates will be available on the homepage of the UVI website, www.uvi.edu , and on social media:  www.facebook.com/uvi.edu, twitter.com/uvi_edu , and instagram.com/uvi_edu.
Banks:
FirstBank anticipates regular business hours will resume on Monday, Sept. 19.  Customers can stay connected to the FirstBank VI Facebook page and local media for further operational updates. Accounts can also be accessed online 24/7 through the Digital Banking platform. For more information, please visit www.1firstbank.com.