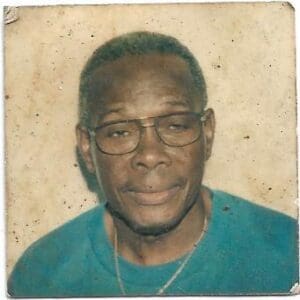 Command Sergeant Major Aubrey A. Haynes Sr., a former U.S. Postal Service employee, died after a brief illness. He was 93.
He is survived by his children: Audris Haynes, Alfred Haynes, Delsie Haynes and Aubrey Haynes Jr.; companion and caretaker, Ruth M. Leonard; and grandchildren: Rasheed T. Wilson, Nneka K. Hart, Pastor Nataki N. Griffin, Nashela George, Maobuddhis A. Wilson, Zione Reyes, Abdul-Rashim "Abbers" Wilson, Ajayi A. Pickering Haynes and Akira C. Pickering Haynes.
He is also survived by 11 great-grandchildren; niece, Chereneece Petersen; nephew, Alvin Thomas; chauffer, Winston Turnbull; and members of the American Legion Patrick U. George Post No. 90, including CSM (RET) Monroe F. Clendinen (St. Croix); SFC Terrance Holland.
Other survivors include special friends: MSG (RET) Heraldo A. Todman and SSG (RET) Erica Maynard, We From Upstreet, the VI Freshwater Yankees, Ms. E. Samuel (N.Y.), Joe, Chris, Veronica and the staff and patron friends at The Frenchtown Deli, The Pony Parlor Gaming in Frenchtown, the Employees of The Arturo Watlington Post Office, and the Mahogany Estate families.
The first viewing will be held from 4-6 p.m., Thursday, Sept. 15, at Blyden Memorial Chapel.
The second viewing will be held at 9 a.m. followed by the funeral service at 10 a.m. on Friday, Sept. 16, at St. Andrew's Episcopal Church. Interment will be at Western Cemetery No. 1.
Protective face coverings must be worn.
Professional funeral services are entrusted to Turnbull's Funeral Home and Crematory Services in St. Thomas.