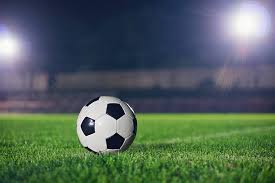 The U.S. Virgin Islands Soccer Association's (USVISA) U-17 boys found wins difficult to come by in their 2022 Concacaf U17 Championship Qualifier campaign.
The team lost all four of their games. They did not score any goals, while their opponents scored a combined 33 goals against them. Team Captain Zack Mitchell summed up the experience as a learning opportunity. He feels they will play harder, smarter and give it their all when the next opportunity to represent the USVI comes around. This was the first series of international matches the team has played together as a unit.
When compared to the teams they played — Puerto Rico, Aruba, Martinique and Anguilla — it was evident that those teams had more competition experience. The USVISA Technical and Youth Development Departments will return home, conduct player assessments, and continue to implement the policies and programs designed to increase the amount of soccer playing opportunities for children of the territory.
USVISA reminds everybody that winning is not the only objective of participating in these tournaments. By playing soccer, USVI youth are exposed to a staggering array of life skills such as discipline, hard work, communication, leadership and teamwork.
U.S. Virgin Islands 2022 Qualifiers Match Results:
Puerto Rico 16 goals; Aruba 3 goals; Martinique 12 goals; Anguilla 2 goals
For more information on USVI Soccer Association programs, contact the association office at 719-9707 or email usvisoccer@gmail.com. Follow USVISA on Facebook at USVI Soccer Association.