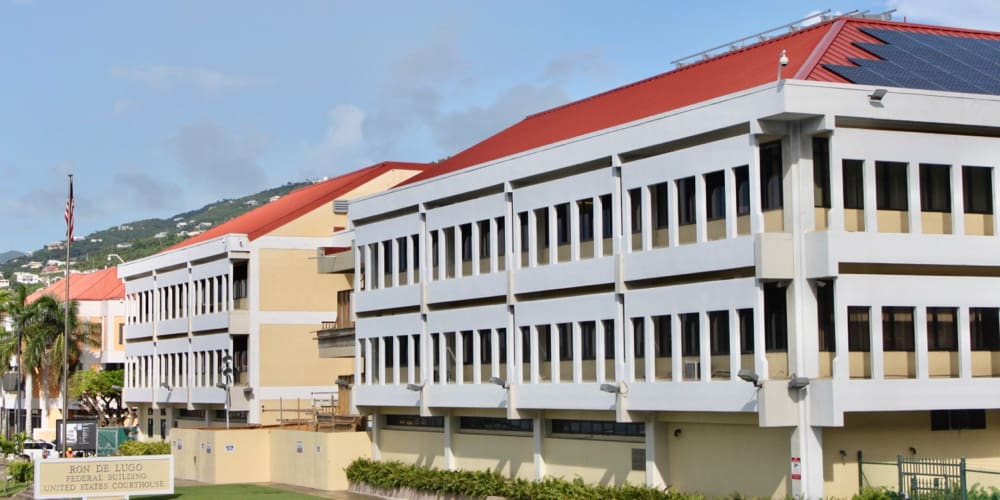 Prosecutors working on the case of a St. Thomas high school coach charged with sexually exploiting minors have identified four more victims, according to documents filed in District Court. New details in the case of Charlotte Amalie High School coach Alfredo Bruce Smith are found in a superseding indictment filed Aug. 29.
Smith was ordered to appear at an arraignment hearing Wednesday before U.S. Magistrate Ruth Miller, but he waived his right to appear in court. Federal Public Defender Kia Sears appeared on his behalf and entered a not guilty plea.
A trial on charges of producing child pornography, second-degree rape, and other charges was supposed to begin on Tuesday, but the filing of a new charging document in late August moved back the clock for a new round of pretrial proceedings. On Aug. 29 an indictment was produced by a grand jury.
At the hearing held Wednesday, Miller said a new trial date — Dec. 5 — had already been chosen. Still awaiting a ruling by the court is a defense motion to delay the start of trial.
The 20-count indictment lists a string of allegations investigators say began around June 2015 and continued through July 2021. Prosecutors with the U.S. Attorney's Office say the defendant used his position as an athletic coach to earn the trust of students, to groom and later victimize them.
Alleged offenses include four charges of aggravated second-degree rape against male minors under age 18 on or around December 2016, April 2017, February 2019, and July 2020.
There are also allegations leading to three counts of unlawful sexual contact in January 2006, January 2010, and January 2016. Those seven counts are violations of the Virgin Islands Code, Sections 1700a(a) and 1708(a).
Federal charges of coercion and enticement of a minor to engage in unlawful sexual contact are connected to alleged incidents dating back to June 2015, April 2017, December 2019, June 2019, and April 2020.
Transportation with intent to commit a criminal sex act is listed four times in the indictment, connected to allegations from January 2016, November 2019, and from June and August in 2020.
The latest indictment lists the most serious federal charge — production of child pornography — allegedly taking place between the defendant and his victims in June 2015, April 2017, July 2019, December 2019, and June 2020. Receipt and distribution of child pornography is said to have taken place throughout the government's narrative, from June 2015 to July 2021.
There were seven minors identified as Victims 1 through 7 in the first charging document filed in 2021. At that time, investigators said Smith's offenses began on or around 2014. With the new, expanded set of charges, the timeline began several months later but listed incidents involving minors identified as Victims 1 through 11.
If convicted at trial, Smith faces a maximum term of 20 years to life on the pornography production charge. A similar penalty is attached to the local charge of aggravated rape.
Chief District Court Judge Robert Molloy has been assigned to the case. A pretrial conference was scheduled by the magistrate for Nov. 2 at Wednesday's hearing.