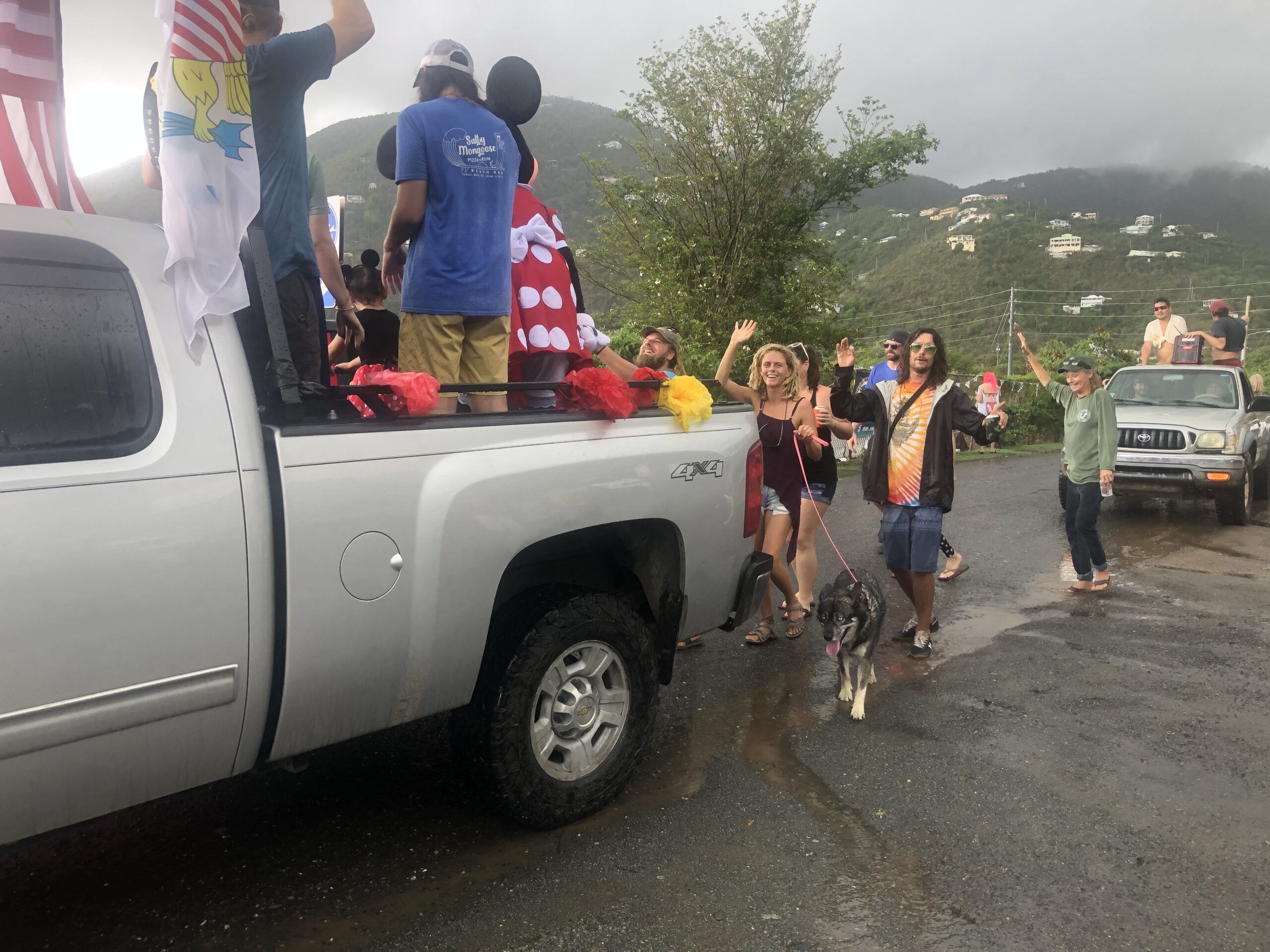 The overcast skies of Tropical Storm Earl were no match for the festive spirit in Coral Bay, St. John, on Monday.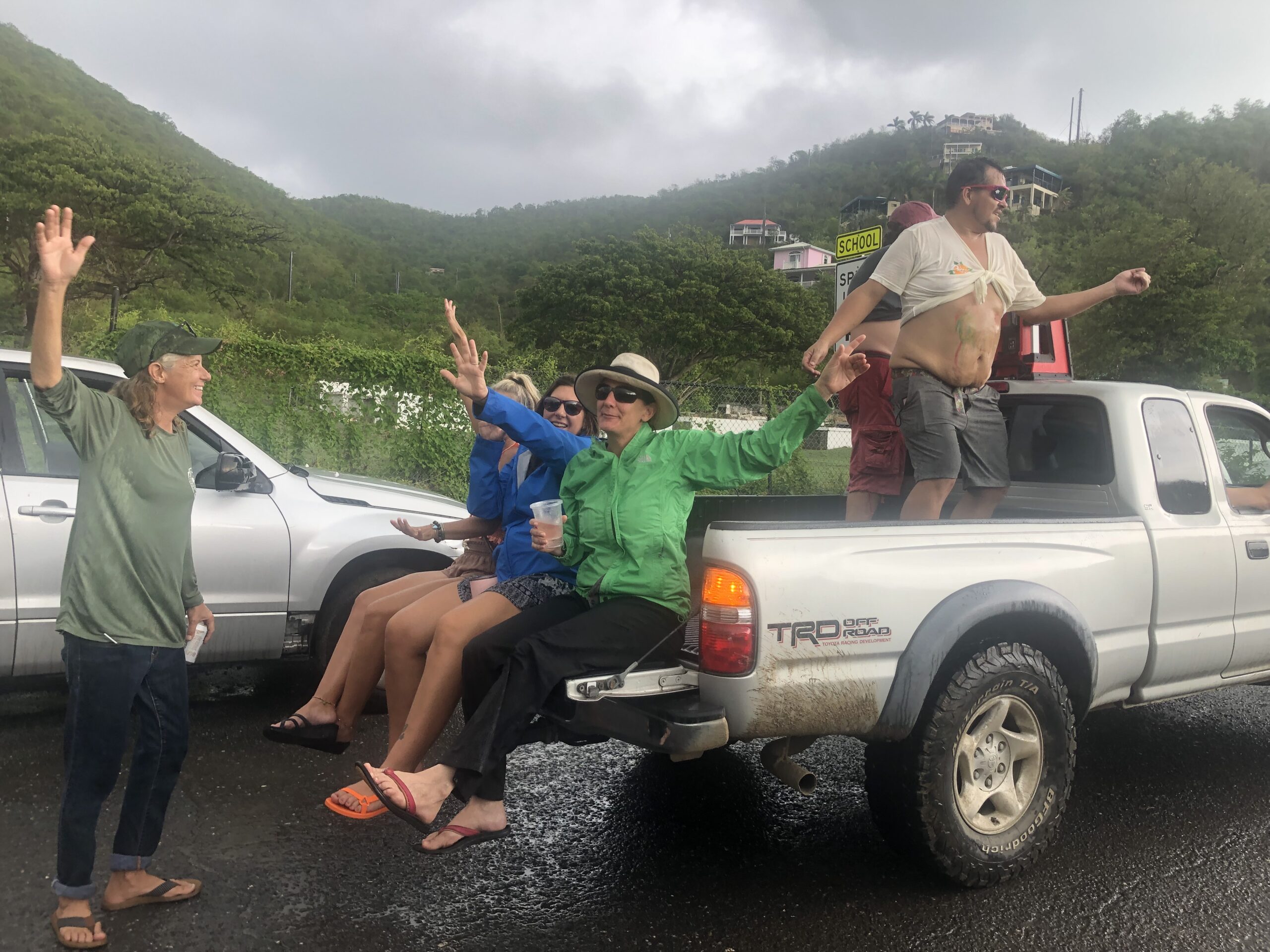 A small but lively parade made its way past the Moravian Church Field where the Labor Day fun had begun.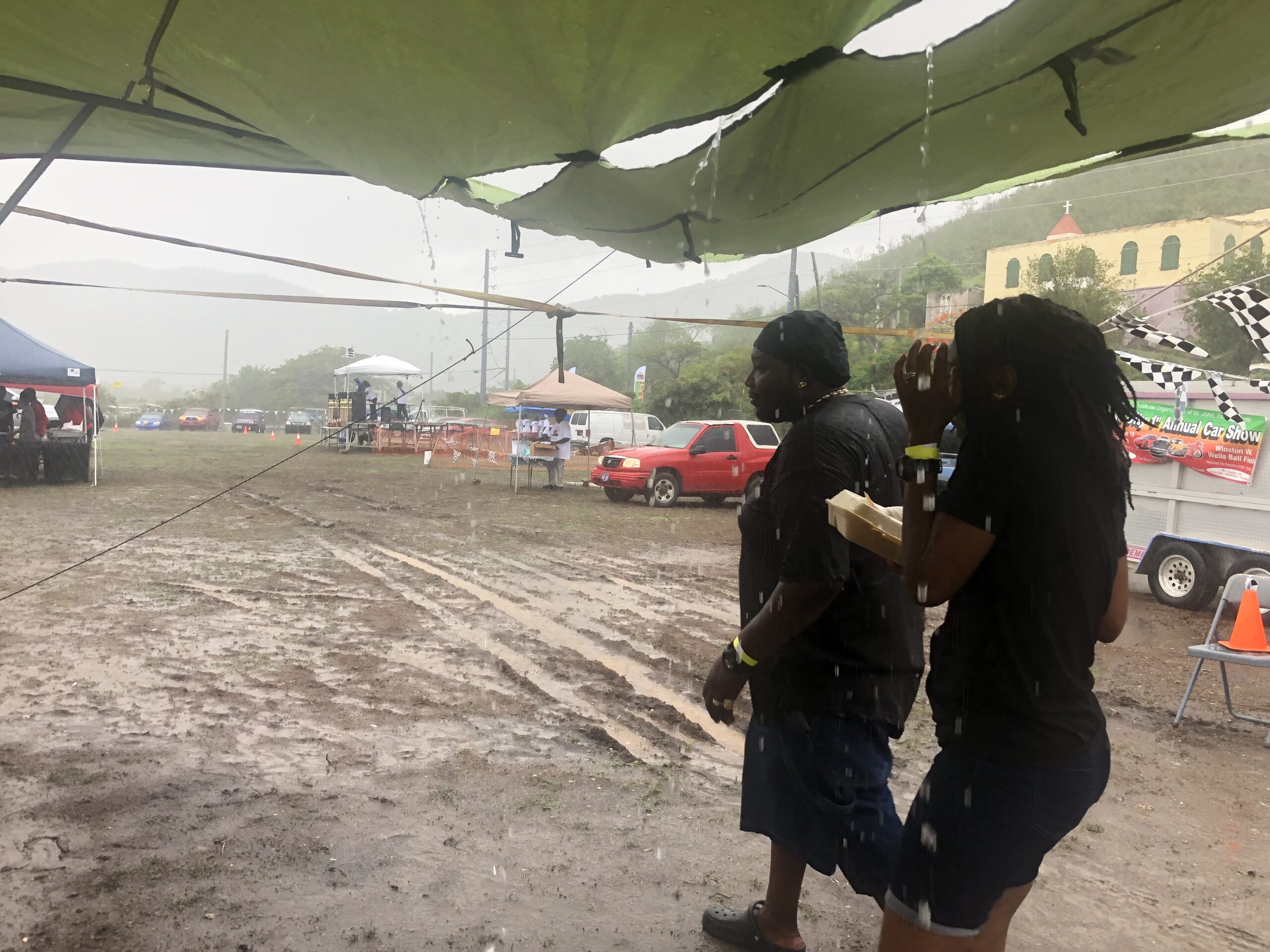 Labor Day rains inspired togetherness under a tent.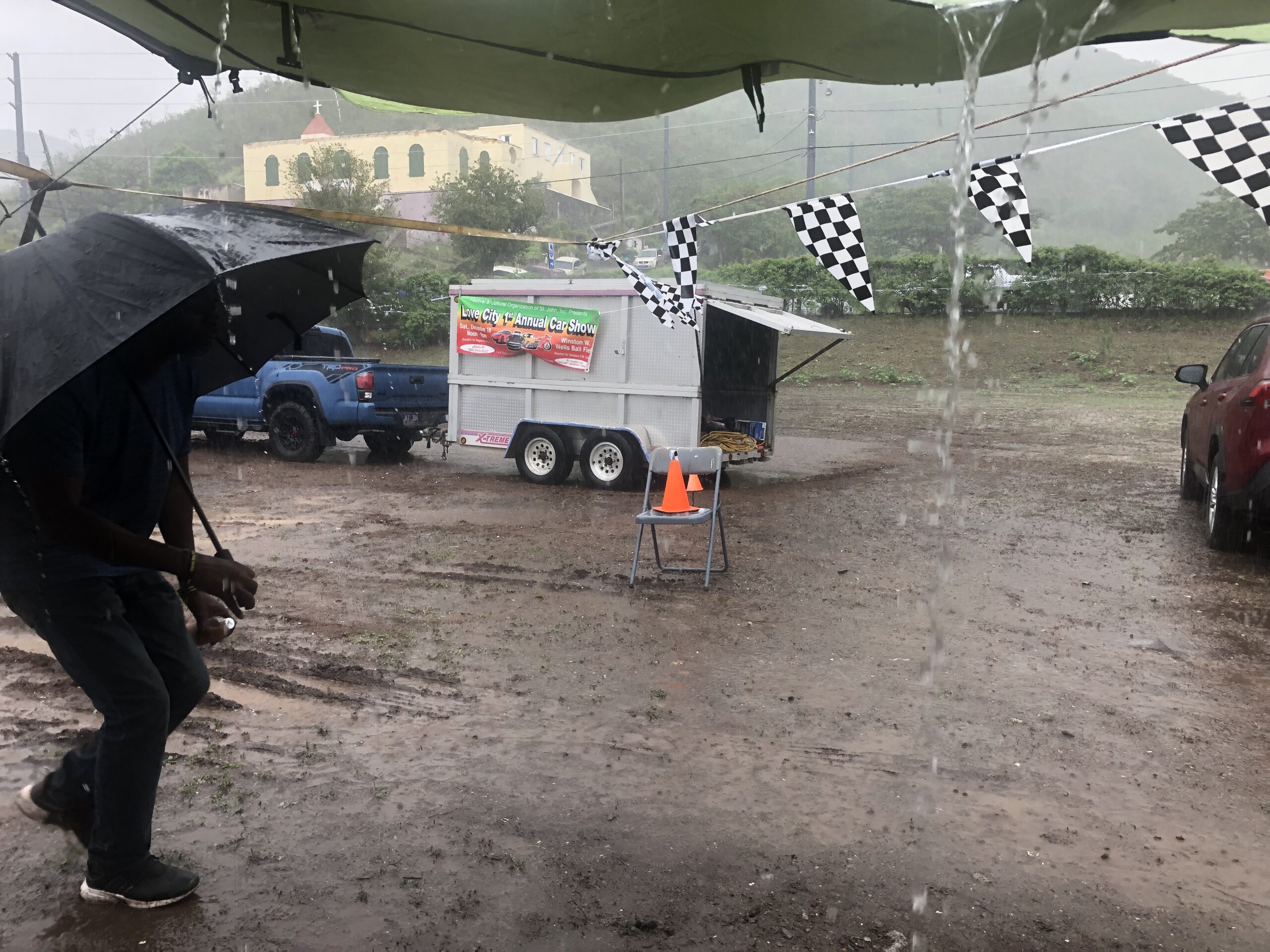 Others came prepared for the Labor Day Car Show.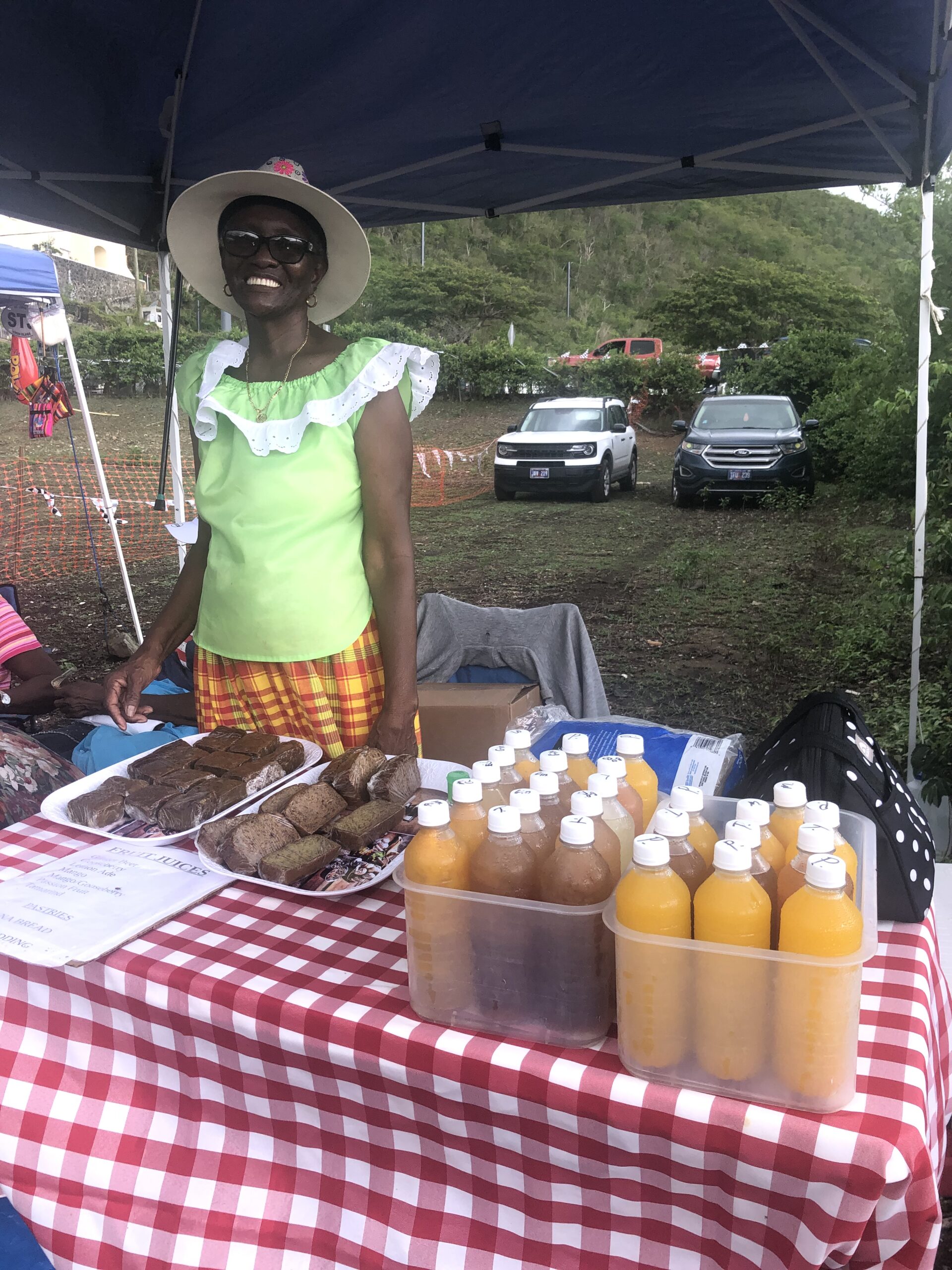 Many stayed for refreshments, served with a smile from Ecelma Sprauve.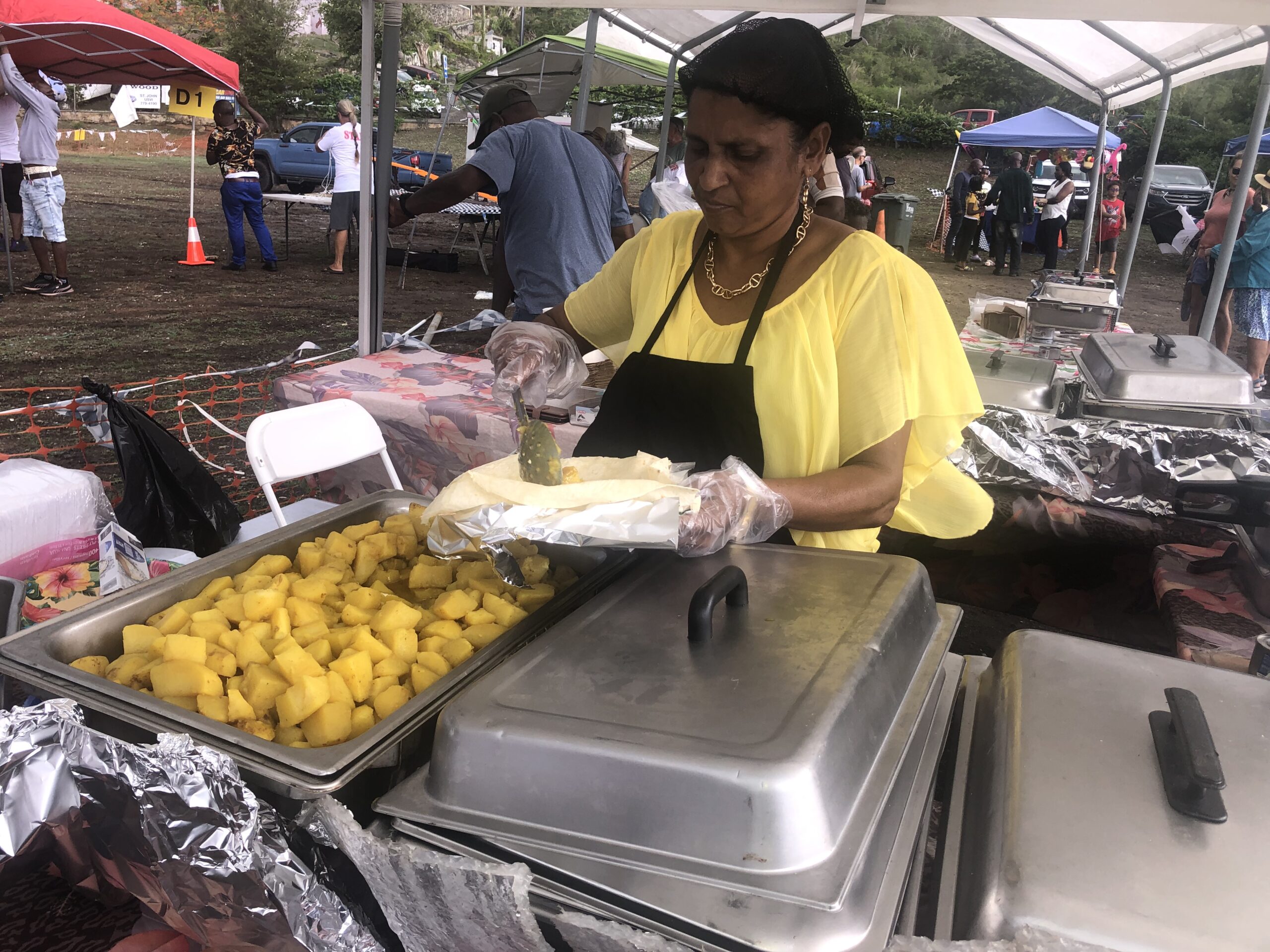 Roti ready Leah Rivere serves up a Trinidadian treat.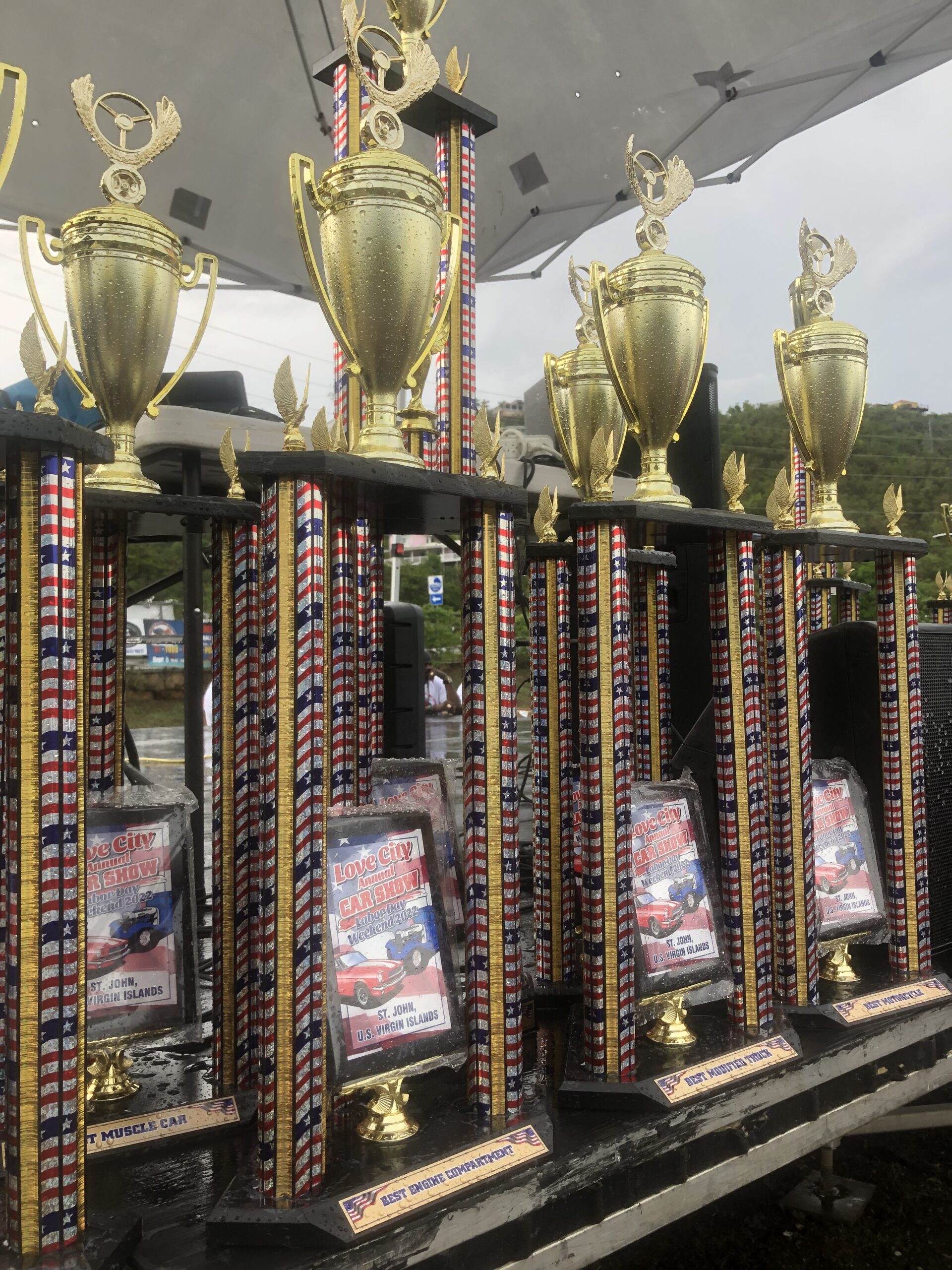 But the main course was cars, bikes, and trucks, looking good.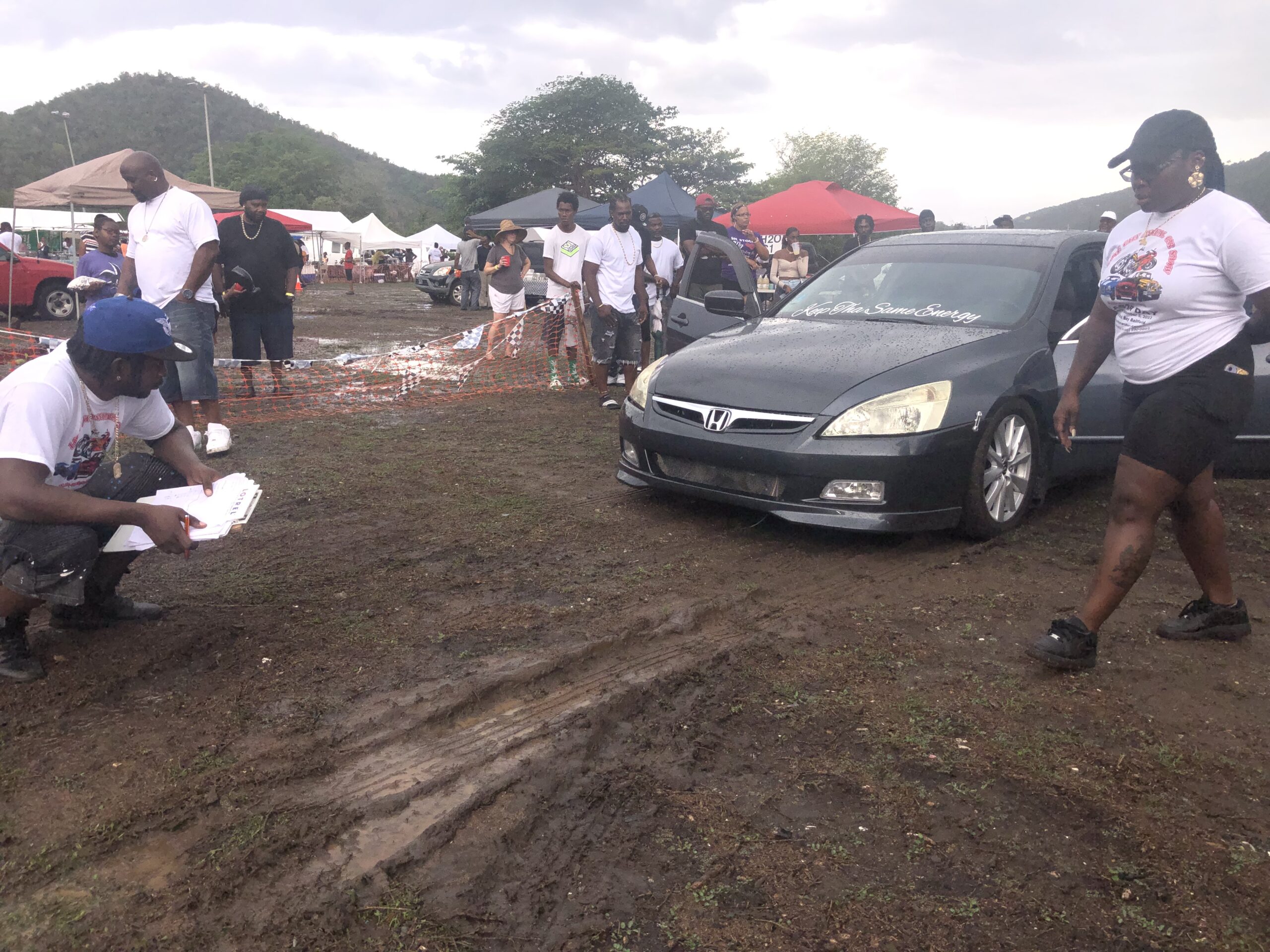 Some sounding good with audio systems; this one getting the judge's eye and ear.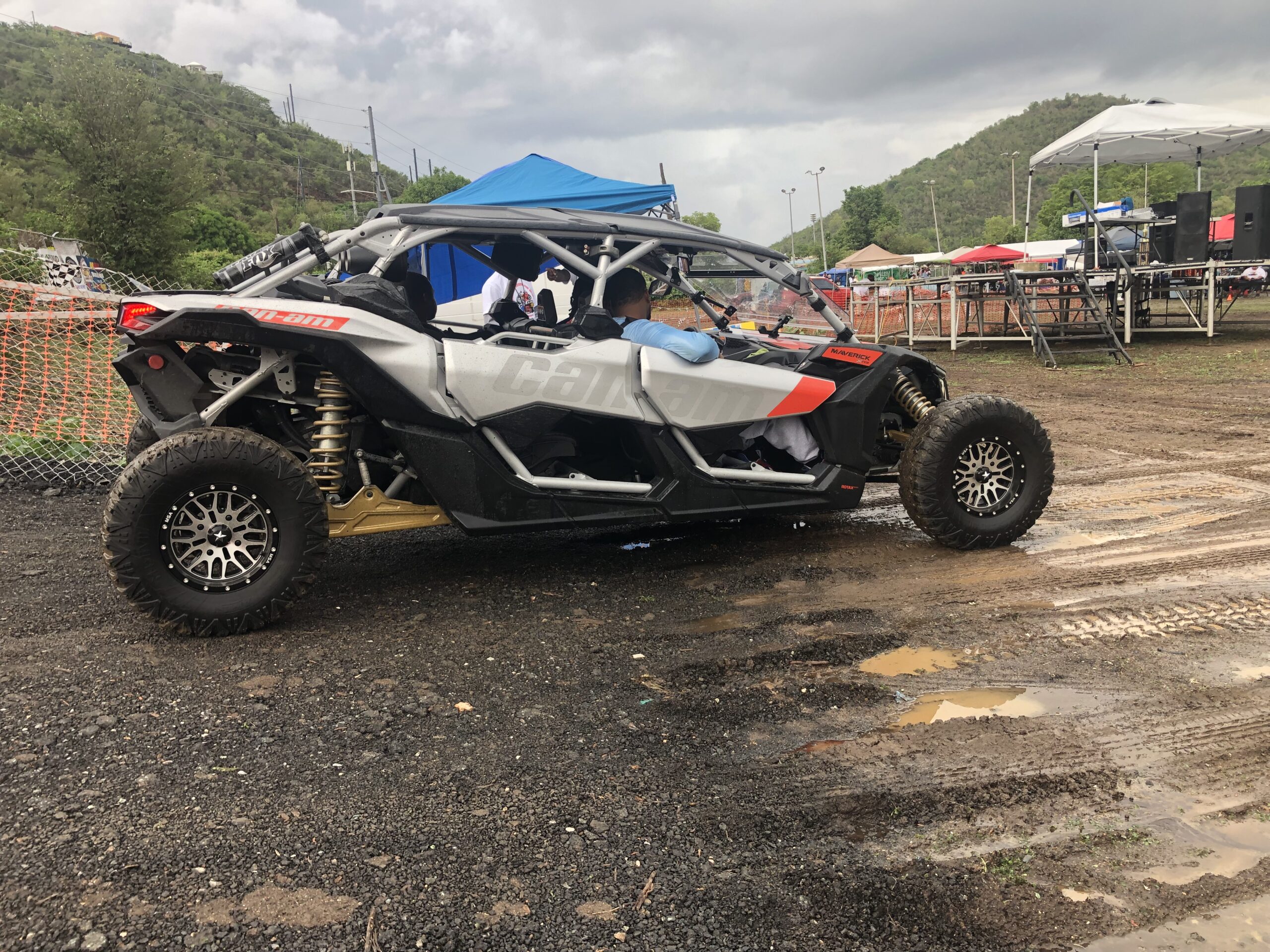 Some well equipped for Monday's muddy moments.