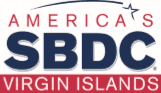 Gov. Albert Bryan Jr. offered his congratulations to the winning recipients of the $50,000 "Innovation" grants, which he funded through the Virgin Islands Small Business Development Center (SBDC) to be awarded to local businesses with fewer than 100 employees to help them grow their businesses and strengthen the territory's economy.
In May, Gov. Bryan created a $1 million fund that was administered through the SBDC, and local business owners were invited to apply with plans of how they would use the money to upgrade their businesses, such as by purchasing new equipment, hiring more employees or other means.
About 1,000 businesses submitted applications for up to $50,000 in grant money, and entries were judged by the SBDC based on the level of innovation, the impact the proposal would have on the business, and the business's ability to implement the plan.
"I would like to congratulate the winners of these competitive grants, and I'm especially pleased to see the innovative spirit and resilience shown by the small business owners who applied," Bryan said. "To all the applicants, I want to say thank you for working to make the U.S. Virgin Islands better and stronger."
The Virgin Islands Small Business Development Center is an accredited member of America's Small Business Development Centers and is funded in part through a cooperative agreement with the U.S. Small Business Administration through the University of the Virgin Islands.
The VI SBDC is the primary resource for entrepreneurs and small businesses in the territory and the only nationally accredited program that provides business advising. Through a network of locations on St. Croix, St. Thomas and St. John, the VI SBDC provides one-on-one advising, training and information resources to help them start, grow and succeed.
For more information on the services the VI SBDC offers, visit www.visbdc.org.
The Bryan-Roach Administration is investing in the Territory's people, infrastructure and future through transparency, stabilizing the economy, restoring trust in the government and ensuring that recovery projects are completed as quickly as possible. Visit https://transparency.vi.gov.