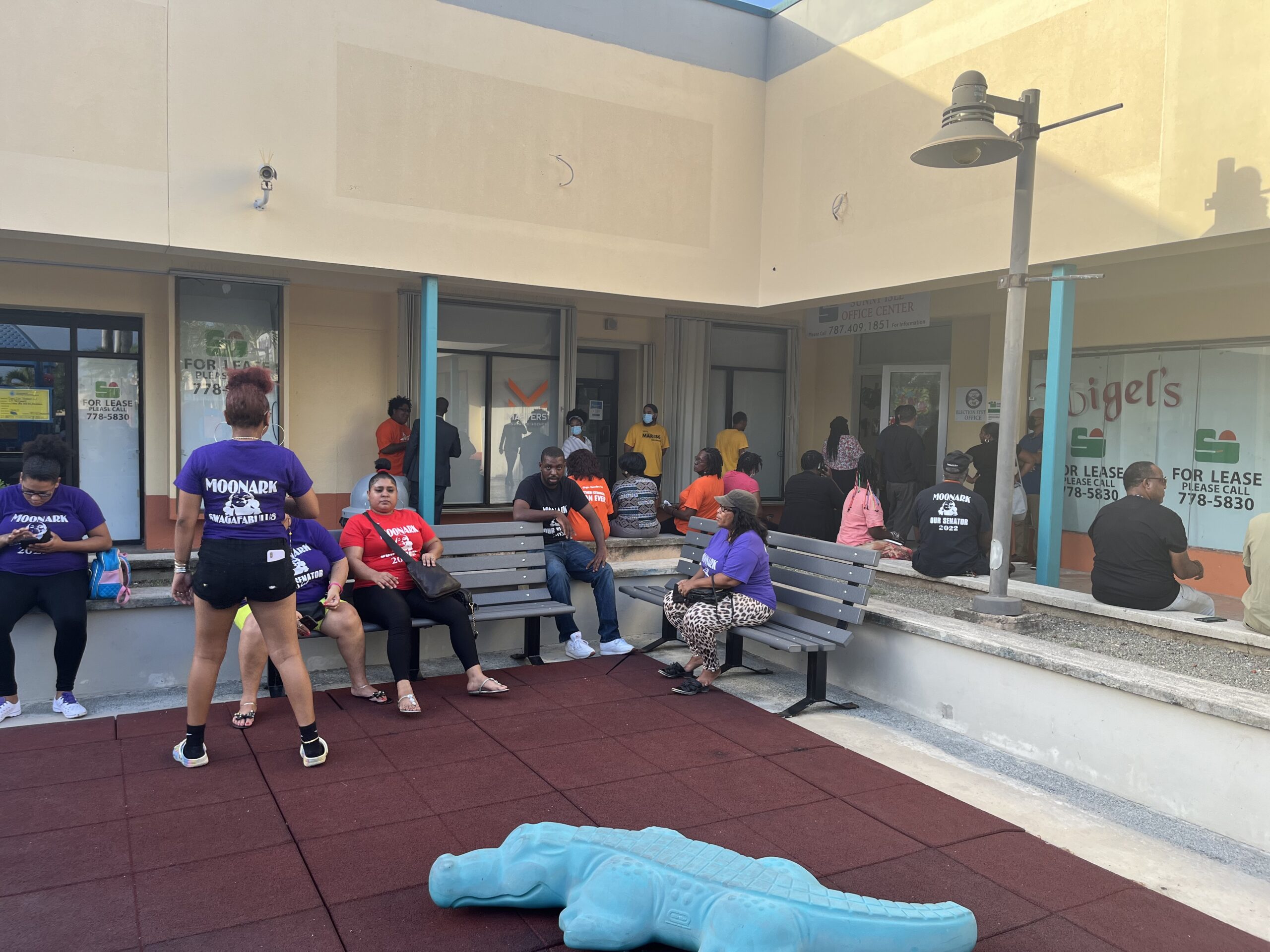 The 2022 voting season moved into its final phase on Monday evening as candidates participated in the casting of lots for ballot positions in the November General Election.
The atmosphere in the Election System offices on St. Thomas was relaxed as the brief proceeding took place simultaneously by way of Livestream video. While on St. Croix, candidates and supporters were amped up, ready to receive their assigned numbers, and even provided cheers of joy once candidates were assigned their numbers.
In both locations, by the time election workers and members of the Board of Elections assembled, so had a small crowd of candidates for public office. The hopefuls lined the hallway outside the conference room on St. Thomas until they were summoned inside to view the drawing. While on St. Croix, clusters of crowds assembled around their candidate of choice as they patiently waited.
Supervisor of Elections Caroline Fawkes signaled the start shortly after 5:30 p.m. By then, Deputy Supervisors Kevermay Douglas and Terrell Alexandre completed the testing of audio and visual connections between the two offices.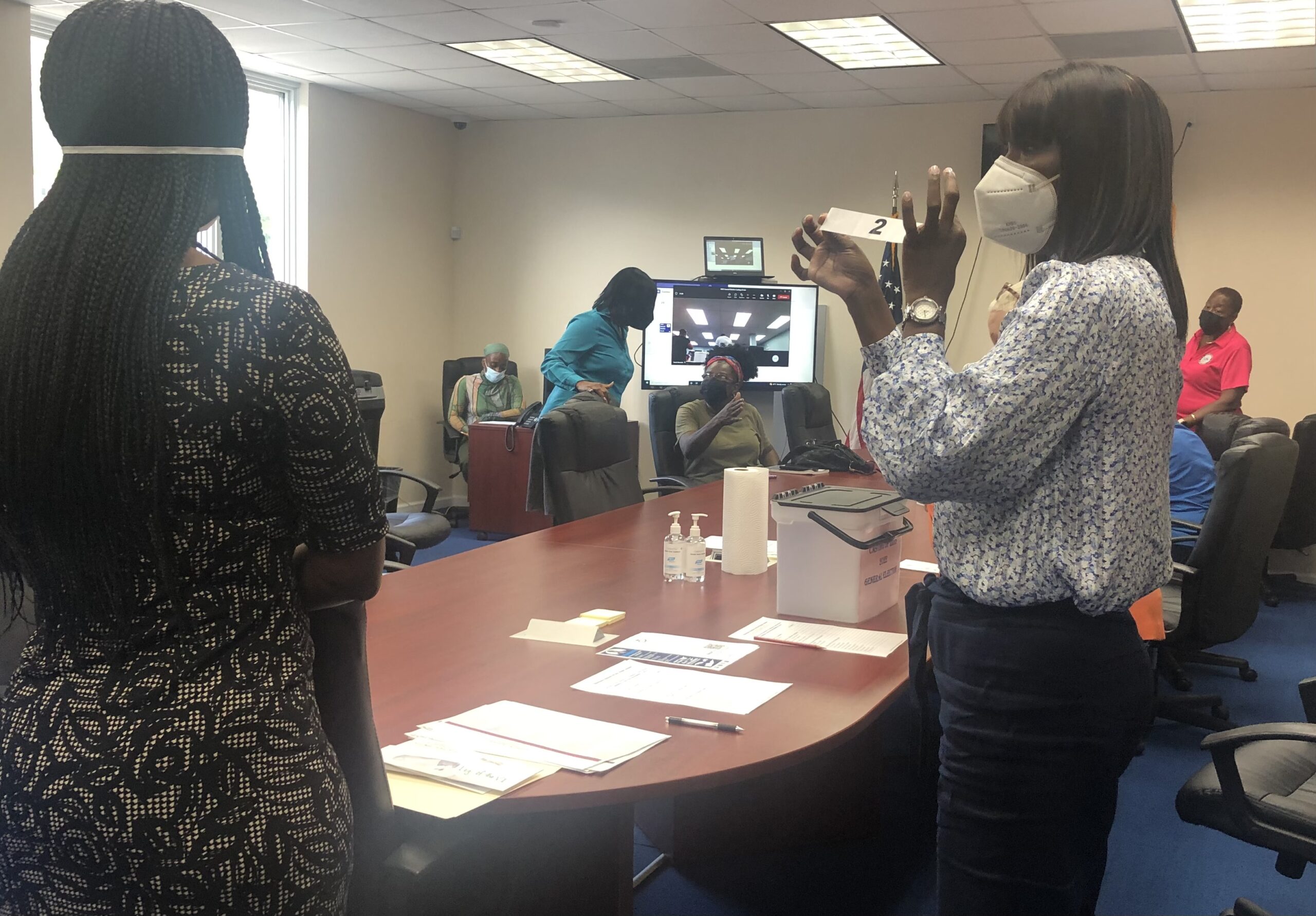 Alexandre got things started by drawing the numbers for Delegate to Congress. Fawkes noted that the incumbent, Delegate Stacey Plaskett, is running unopposed, so she drew ballot spot one.
The next set of drawings was for candidate teams running in the race for governor and lieutenant governor. With help from a staff member, Alexandre drew numbers for the four competing teams.
Then came the ballot spots for the 35th Legislature, starting with Senator-At-Large. Sitting Sen. Angel Bolques Jr. drew ballot spot one for that race. Challenger Sherry Ann Francis drew the next ballot spot in the two-person race.
Elections staff workers called out each ballot section before the drawing began. Folded bits of paper were dropped into a clear plastic bin, which was then shaken before the top was opened for the drawing. If the candidates were present, they could reach inside the box when their race was called and draw their own number, or they could send a notarized letter designating someone else to complete the task.
Those vying for district seats in the Legislature flowed into the St. Thomas conference room, taking seats near the door, waiting to hear their names called. While on St. Croix, candidates crowded in the hall of the Election Office, waiting for their names to be called.
Candidate Ray Fonseca was first to hear the call on St. Thomas. He stood up, walked over to the plastic case, and drew the number six. Incumbent Sen. Dwayne DeGraff followed, drawing ballot spot 12. Lawrence Boschulte sent a letter naming Randolph Bennett as his proxy. Bennett drew the number seven.
Joel Browne Connor appeared in person on Monday afternoon. When his name was called, he drew the number nine. Senator Marvin Blyden did not appear when his name was called; an Elections staffer drew ballot spot four for him in his absence.
Incumbent Sen. Alma Francis Heyliger appeared in time to pick a paper slip with the number eight. So did Senate President Donna Frett-Gregory, picking the number 11. Elections workers drew the number 10 for Sen. Milton Potter. A representative for Sen. Carla Joseph drew the number three.
Senate aspirant Margaret Price bubbled as she turned to the crowd, displaying the number 13. "It's my second attempt, and it's so ironic because the number I pulled is the same number I pulled last time," Price said.
And former Planning and Natural Resources Commissioner Dawn Henry drew ballot spot five in her bid for the 35th Legislature.
Joining via Livestream, Gov. Albert Bryan Jr. and Lt. Gov. Tregenza Roach, who are number one chosen by District Manager Dennis Brow, had a team of supporters at the St. Croix Elections Office. "You rally around numbers election time, and one is a good number to have," said Roach.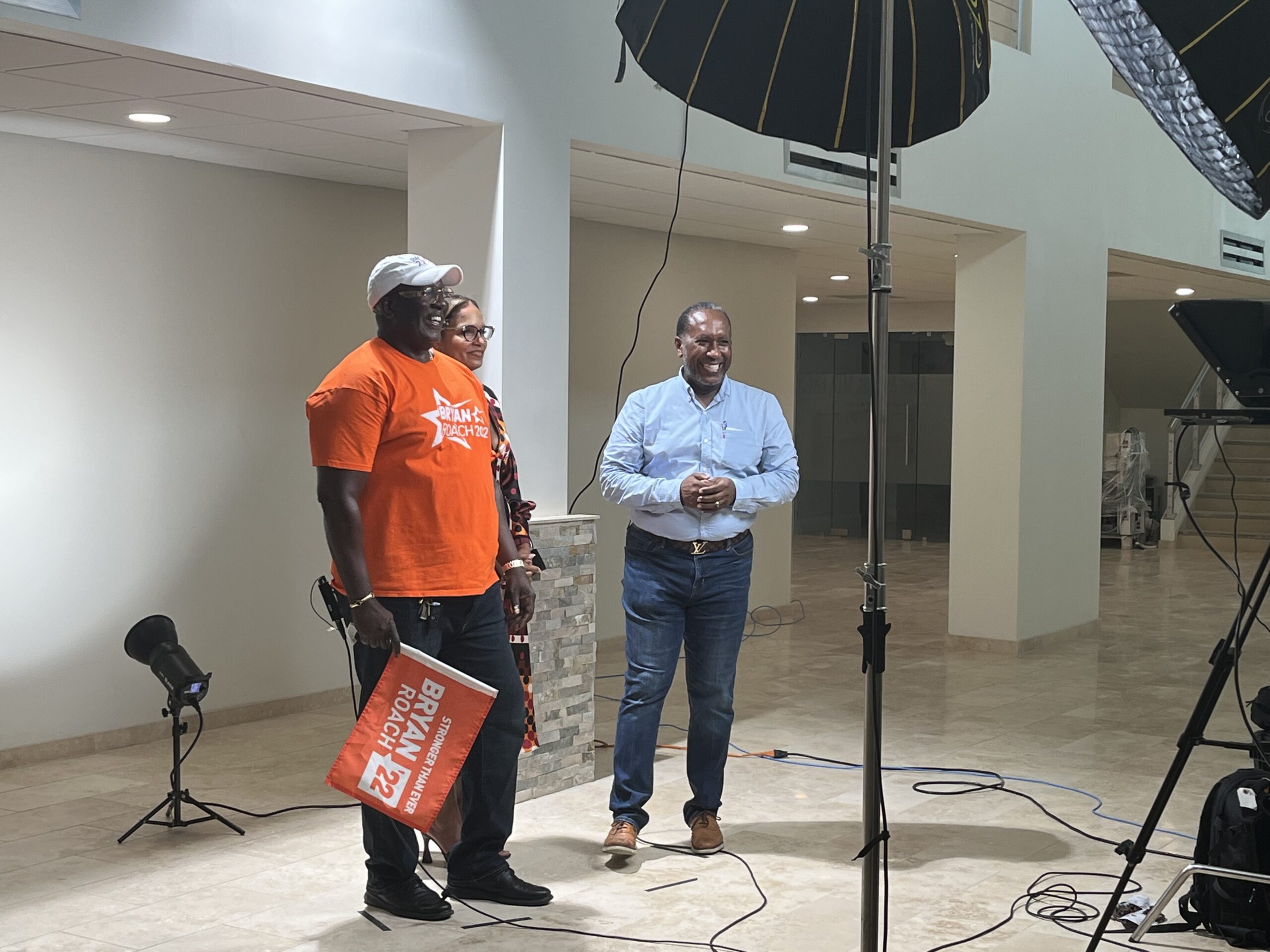 On St. Croix, Sen. Kurt Vialet, who is in the running for governor, picked number four and said, "Feels really good. Very, very good picking a number today carries the campaign to a next phase. We will be advertising on pushing number four on the ballet. I am very excited for November 8, wishing it was tomorrow. We are ready for the run, and the team is prepared."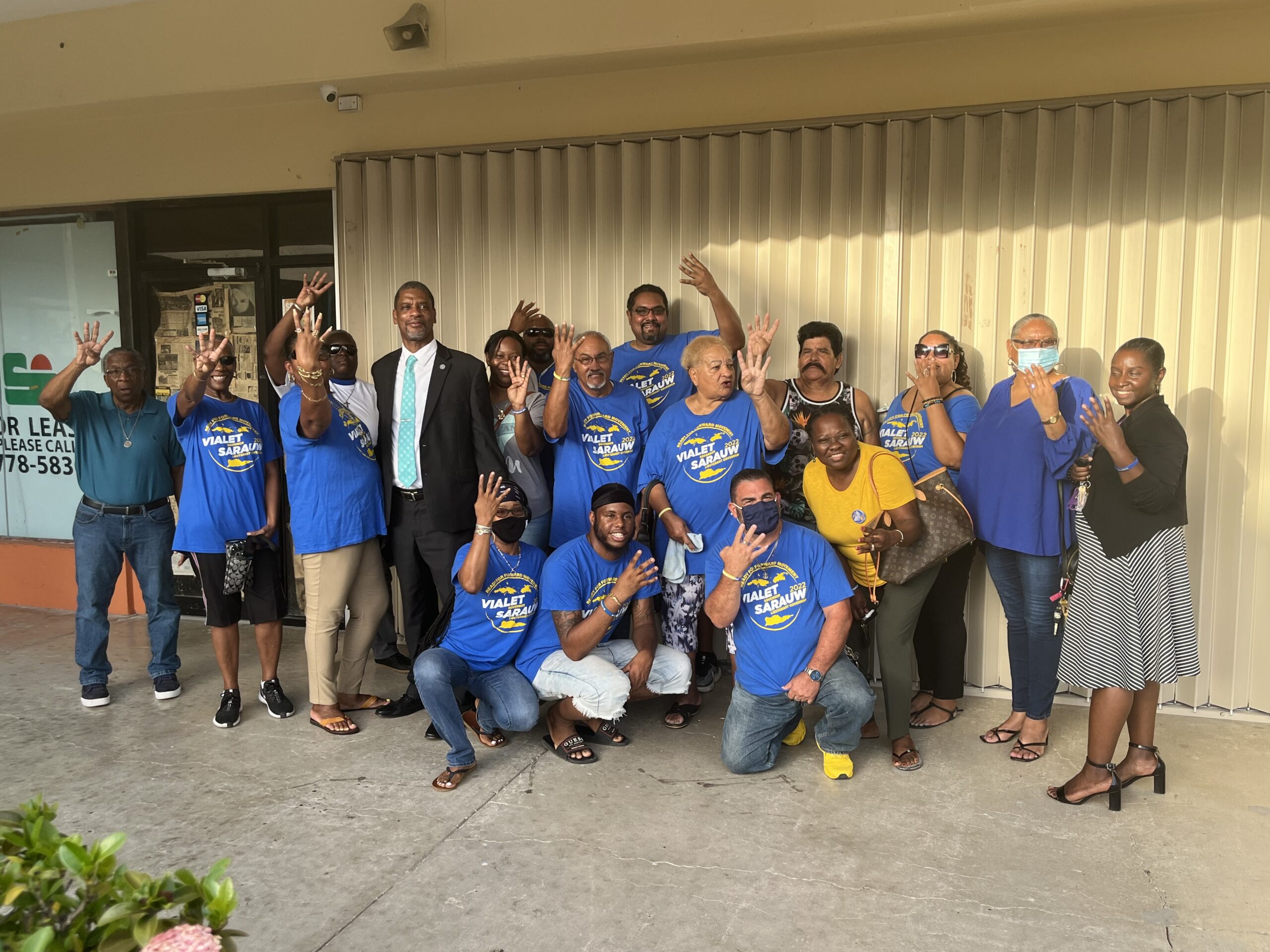 Senator Javan James said, "It feels very good because now we can focus on the real issues as far as debates. What makes the number is the person and the person behind that number, once they do a great job."
Other candidates that were seen casting their lots included Diane Capehart, Sen. Samuel Carrion, Nemmy Jackson, and other candidates. An Elections staff member drew for incumbent Sen. Genevieve Whitaker, who received number five.
Drawings on St. Thomas continued, with candidates for the Boards of Education and Election receiving their ballot numbers for November. Longtime Board of Education incumbents Judy Gomez and Arah Lockhart received ballot spots one and two. Michael Charles, an aspirant, received ballot spot three.
Election workers also drew numbers for the district elections board. Incumbent Shakima Jones-Sprauve received ballot spot one, followed by aspirant Todd Hecht in spot two. Elections board incumbent Atanya Springette drew position three. Harriet Mercer, an incumbent, drew ballot spot 4. Aspirant Jacquel Dawson rounded out the casting of lots for the elections board with ballot spot five.
Fawkes issued a brief statement Monday evening, declaring that the casting of lots had been completed. "All candidates were vetted and approved to be on the General Election Ballot," the elections supervisor said.