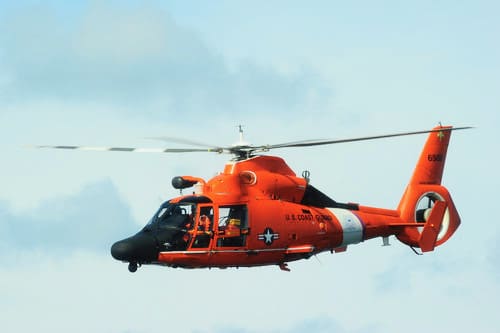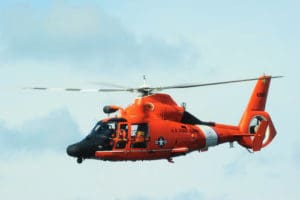 Editor's note: This is a developing story and will be updated as more information becomes available. While initial reports said 16 people were involved, officials now say it was 18.
Human smugglers dumped at least 18 people in the dark, predawn waters east of St. John early Sunday including a child, officials said. Only 16 made it to shore alive.
St. John residents called the Virgin Islands Police Department at 4:15 a.m. reporting people in distress in the water and others coming ashore. Officers arrived at 5 a.m. while the U.S. Coast Guard scrambled a boat and helicopter. The operation drew in search and rescue responders from St. Thomas to Tortola to help locate and treat the would-be migrants, who may have been forced to swim 100 yards or more into Elk Bay, said Ricardo Castrodad, a spokesperson for the Coast Guard.
"It's very dangerous, especially in the dark. And you don't know these people's ability to swim. They typically don't have life jackets with them," Castrodad said. "Most of the migrant cases that I've seen, they typically don't swim very well at all."
The suspected smuggling vessel was not captured. Divers from St. John Rescue recovered the bodies of two migrants — a man and a woman — in the water. One was floating and one had come to rest on the bottom of the sea, said Kristen Robinson, St. John Rescue's executive director.
"The Coast Guard was in the helicopter scanning over where they thought the bodies were," Robinson said. "It was a collaborative effort."
The man was found first while the woman was initially reported as missing, said Erik Villa, a Coast Guard spokesperson on St. Thomas.
The survivors declined evaluation by Virgin Islands Fire and Emergency Medical Services, officials said.
The migrants allegedly boarded the vessel in St. Martin. They included five women, five men, and a child from Venezuela, one woman from the Dominican Republic, a man from Colombia, a man from Haiti, and two men from Iran, said Jeffrey Quinones, a spokesperson for Customs and Border Protection.
They were in Customs and Border Protection custody Monday and being processed at Cyril E. King Airport on St. Thomas. The deceased were thought to be Haitian but investigators were still working to confirm that, Quinones said.
Initial reports that the incident was in Haulover Bay were incorrect, Castrodad said.
Officials with the U.S. Coast Guard, V.I. National Park Service, VIPD, and Customs and Border Protection were still investigating.
"We really don't know if they are going to claim asylum," Quinones said of the migrants. If they do, they will be evaluated by U.S. Immigration and Customs Enforcement, he said.
Quinones said five Haitians drowned near Mona Island off Puerto Rico recently after smugglers forced them off the boat in an effort to evade capture.
"Smuggling organizations force them to jump into the water so that allows them to return immediately to their point of departure," he said.