While V.I. Port Authority officials said they were excited to celebrate the second major concrete pour at the parking and transportation center at Cyril E. King Airport on St. Thomas – enough to cover about 20 percent of the second-floor deck – what they spoke about more is the impact the project has had on the community and how it fits into a bigger vision of economic development across the territory.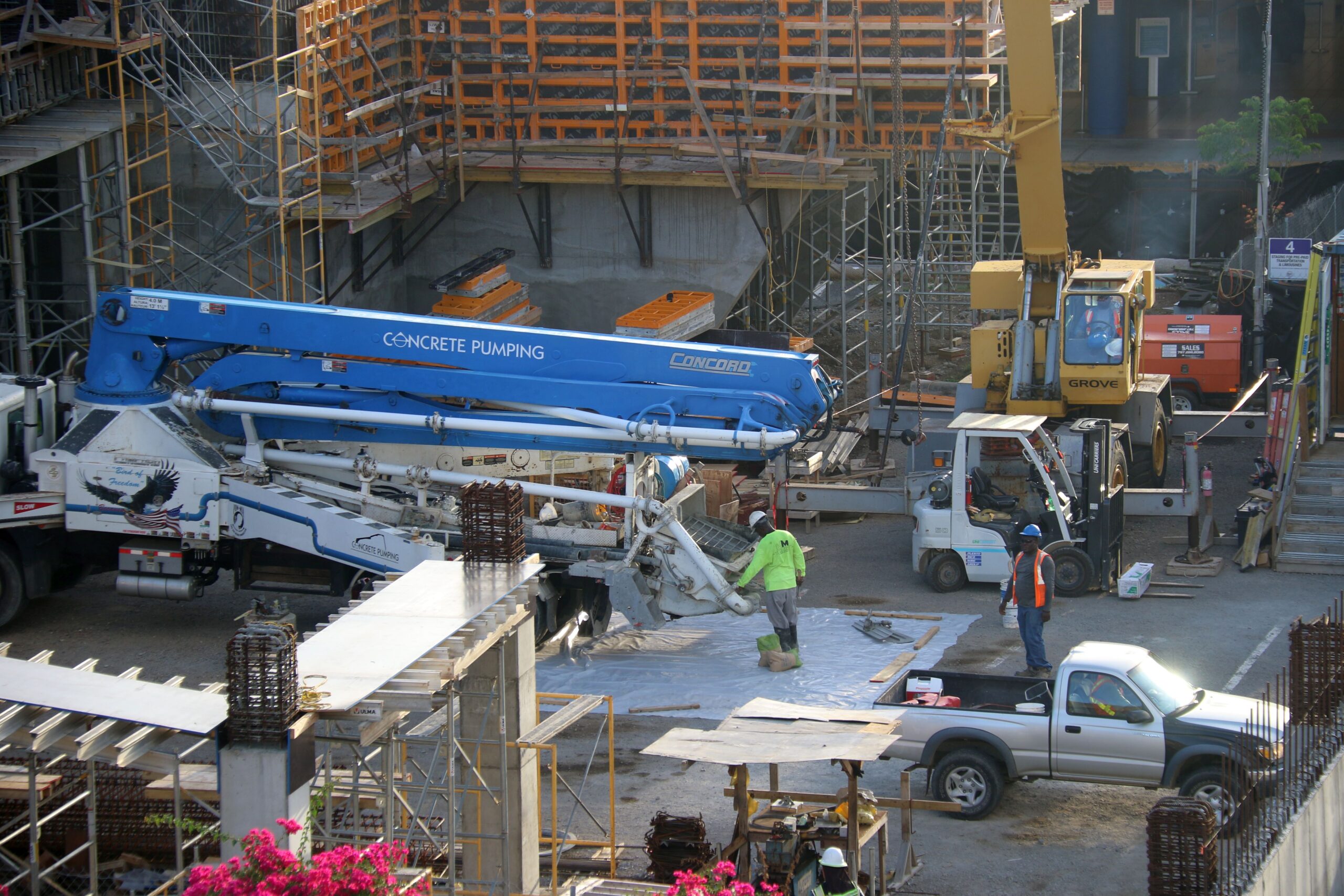 At a press conference held on-site Tuesday night, VIPA Executive Director Carlton Dowe said the center, which has been put on an accelerated construction schedule, is expected to be finished in the summer of 2023. Financed by a $20 million grant from the U.S. Economic Development Administration and $6.8 million in local funds, Dowe said it is expected to add 561 parking spaces at CEKA, including floors and amenities that are American with Disabilities Act (ADA) compliant, and sustainable features such as charging stations for electric cars, which were not initially factored into the plans.
In contrast, with 171 spaces, VIPA's recently built parking structure at the Red Hook Ferry Terminal brings in about $140,000 a month, which means, Dowe said, that in a six-year window, VIPA would "have already taken in what we paid out to build it." The math was one of the driving forces behind making a similar investment at CEKA, which Dowe said is even busier.
"This parking lot as is used to bring in over $1 million a year, and our financial team said with the additional spaces, we should see about three times that on an annual basis, maybe as high as $4 million," Dowe explained. "So in about three years or less, we should already be seeing a return on the investment" of the $6.8 million in local funds."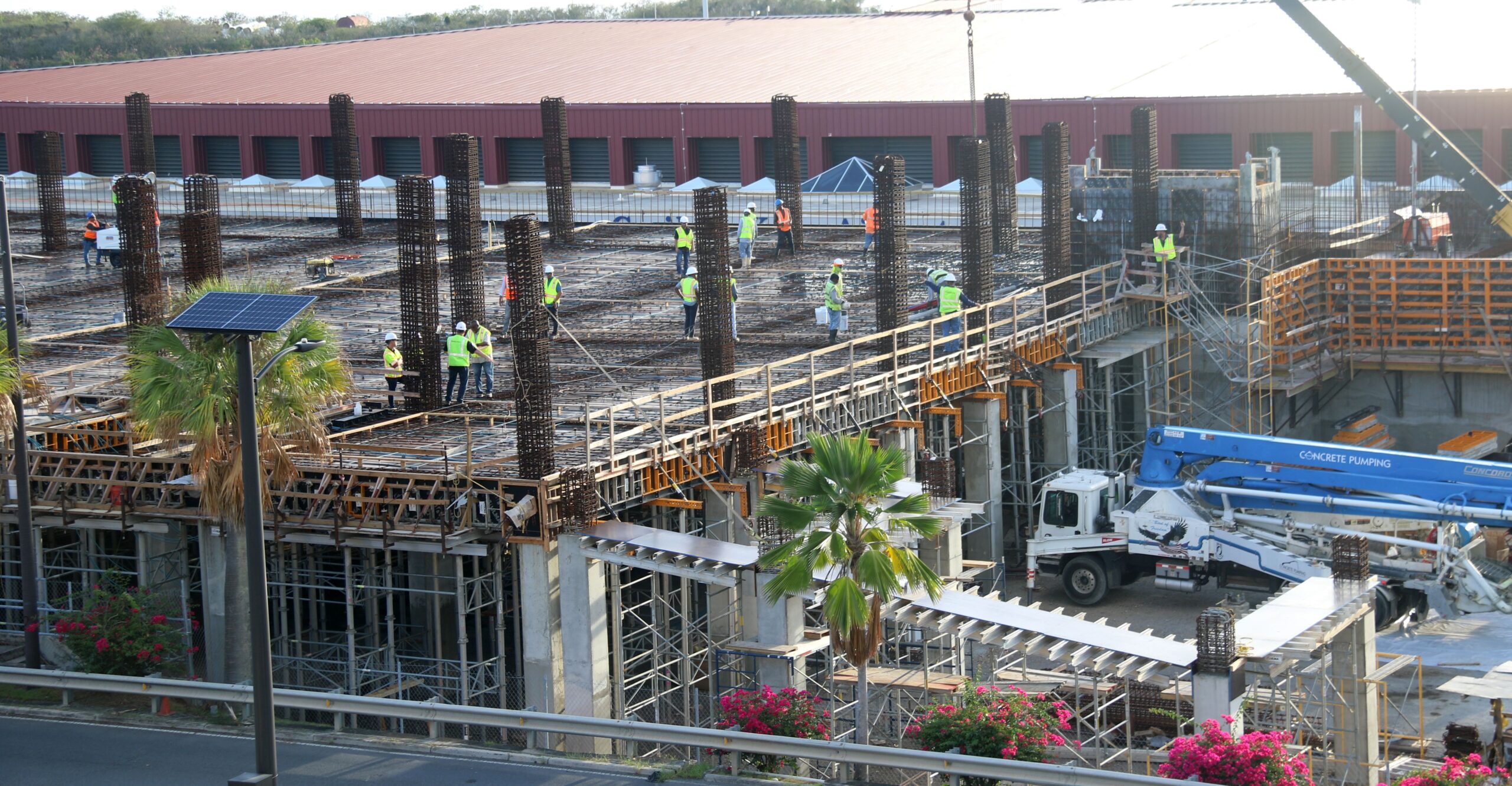 Rental car agencies currently located in the airport by baggage claim will also be moved to the parking and transportation center, which frees up more space inside for vendors or kiosks.
The bigger picture, though, Dowe added, is that the project has given some of the port's younger engineers the chance to learn under more experienced professionals – including VIPA Chief Engineer Dale Gregory – and shoulder additional responsibility. Speaking Tuesday, Gov. Albert Bryan Jr. added that the structure also falls in line with a bigger vision to improve the territory's infrastructure, which in turn enhances the daily experience for residents and tourism experience for visitors to spur additional economic growth.
Bryan spoke about other Port projects – the Gordon Finch Molasses Pier, which officially opened in June on St. Croix, along with improvements to the departure lounge at the Henry E. Rohlsen Airport – that adds to the tourism product, coupled with the opening of hotels like Frenchman's Reef on St. Thomas in the late fall/early winter and the 80-bedroom Hotel on the Cay on St. Croix that he said will be coming online.