Just before 7 a.m. Thursday, a fire engulfed the maintenance shed at Havensight Mall on St. Thomas that houses golf carts. "All of the contents of the structure were totally destroyed," Government Employees' Retirement System Executive Director Austin Nibbs said in a release Thursday afternoon. GERS owns Havensight Mall.
According to the Fire and Emergency Medical Service, at around 6:26 a.m., three
units from the Omar Brown Sr. Fire Station responded to the fire and found heavy black smoke emanating from the roof and western entranceway of a corrugated metal storage structure.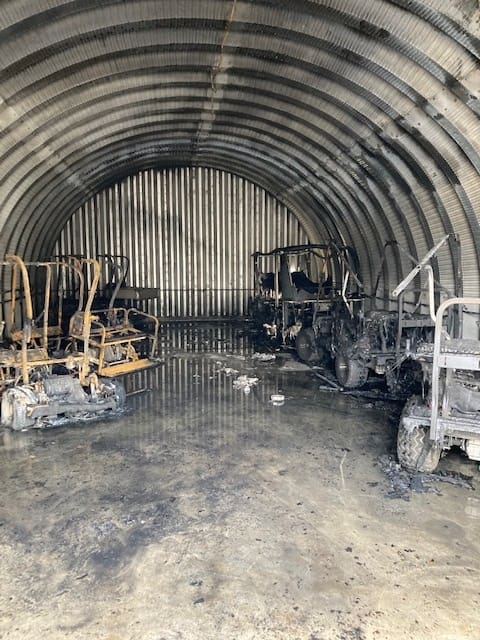 While they worked to gain entry to the structure, three more units from the Emile Berry (Echo Company) and George P. Scott (Lima Company) fire stations traveled to the scene to provide support.
Crews on the scene brought the fire under control and began ventilation and overhaul operations at 7:12 a.m. In total, 11 personnel and six units responded to the fire.
There were no injuries. However, the storage structure sustained heavy fire damage, and the eight golf carts housed within it were destroyed.
The Arson Investigation and Prevention Unit is currently investigating the fire.