A plan for how the territory could best use its land and water resources is in development, officials from the Department of Planning and Natural Resources said Monday.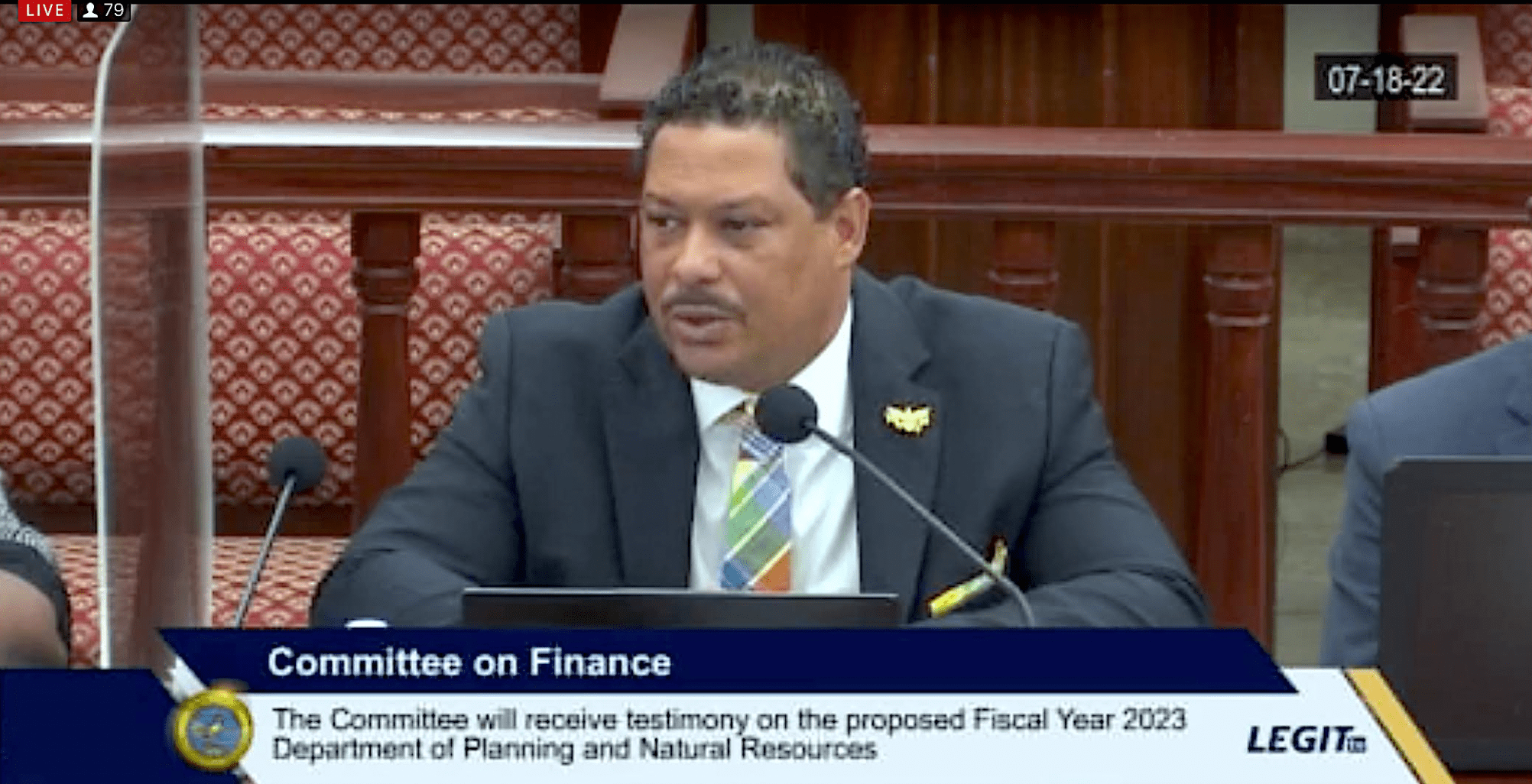 The Comprehensive Land and Water Use Plan will cover how the U.S. Virgin Islands can strategically, sustainably, and responsibly distribute and balance the land development across all three islands to maximize community and environmental responsibility, said DPNR Commissioner Jean-Pierre Oriol at a Senate hearing Monday.
The best-use plan won't be limited to profits today, Oriol said, but benefit future generations.
"We need to ensure the comprehensive land and water use plan to be flexible," he told the Committee on Finance during a budget presentation.
Gov. Albert Bryan Jr. signed a $1.32 million contract July 29 for the study and plan development with the Massachusetts-based firm Horsley Witten Group, which will work with Coastal Zone Management for at least the next year and a half, Oriol said.
"We've made it a 16-month contract to be able to give each of the islands their respective amount of time," he said.
The contract, which is already underway, allows for an extension to 20 months if needed, Oriol said. The contract starts with a review of historic and current materials related to zoning, natural resources, geography, and community development.
Horsley Witten Group has developed watershed management plans, drainage improvements, shoreline protection, and built so-called rain gardens to increase the amount of rainwater that's absorbed into soil and reduce stormwater pollutants. Based in Sandwich, Massachusetts, about 50 miles southeast of Boston, the company has managed projects in Puerto Rico, the British Virgin Islands, Florida, Mustique, Bahamas, three Hawaiian islands, Saipan and Rota in the Northern Mariana Islands, Guam, American Samoa, and the Republic of Palau, according to its website.
DPNR will host public meetings on each island to explain the project intent, goals, timeline, and milestones, Oriol said.
Earlier this year, a Vermont-based firm contracted by DPNR through a FEMA grant found the USVI's fresh waterways to be in rough shape, resulting in dangerous pollution and erosion.
Eight watershed plans have 16 stormwater improvements, 30 percent built out, Oriol said. DPNR wants those designs 100 percent complete, and the physical projects started soon.
"We are also anticipating the development of an additional three watershed management plans across the territory. The watershed plans and recommendations are shared with the Department of Public Works as they develop the designs for the territory's roadway system," Oriol said.