Our Lady of Mt. Carmel Catholic Church in Cruz Bay, St. John, is celebrating its 60th anniversary on July 16 with a series of events that have already begun.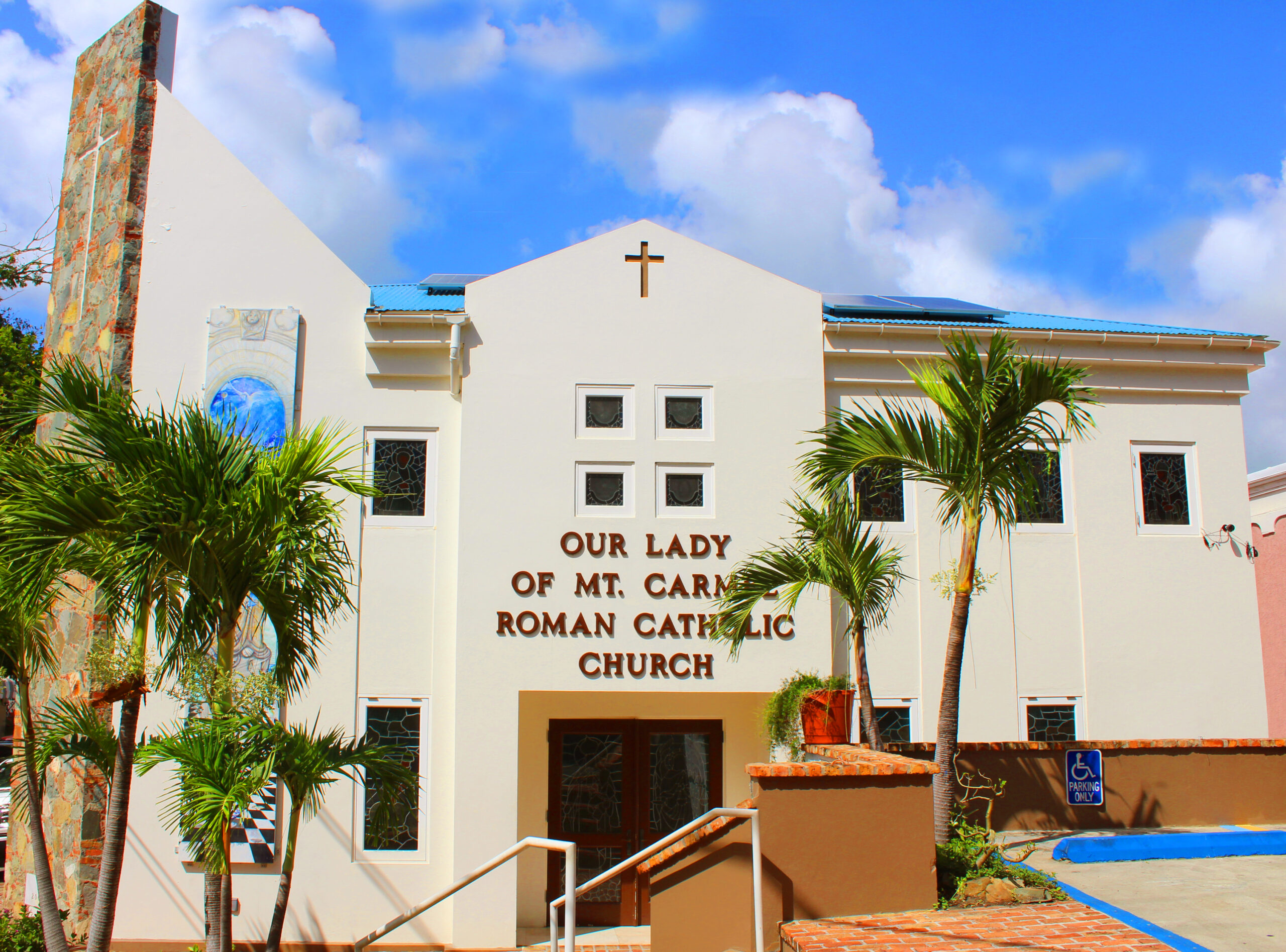 On Thursday, July 14, guest speaker Rev. John Mark will discuss church mission at 6:30 p.m. On Friday, July 15, the church will sponsor a youth concert at 6:30 p.m. On Saturday, Holy Mass will begin at 6 p.m., followed by a dinner at Slimman's Parking Lot at 7 p.m. Lastly, on Sunday, July 17, the congregation will hold a beach party at Oppenheimer Beach at noon.
All of the events are open to the public, according to Rev. Anthony Abraham, pastor of Our Lady of Mt. Carmel, but for catering purposes, those planning to attend the dinner were asked to have responded to their invitations by last week.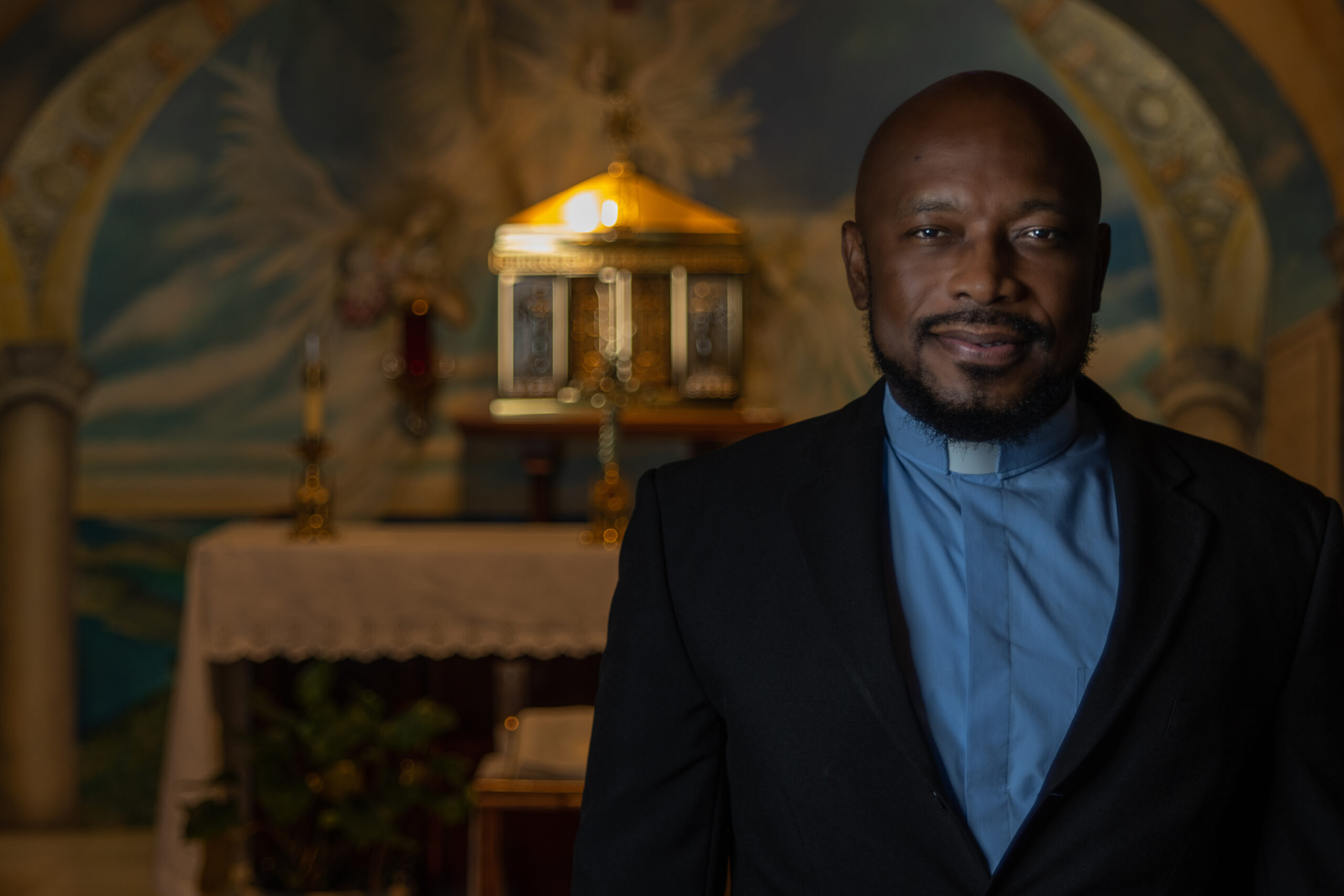 OLMC Church has grown enormously throughout its six decades. The cornerstone for the first foundation was laid on July 16, 1962; since then, the church has "molted" twice, growing in size and acquiring new forms.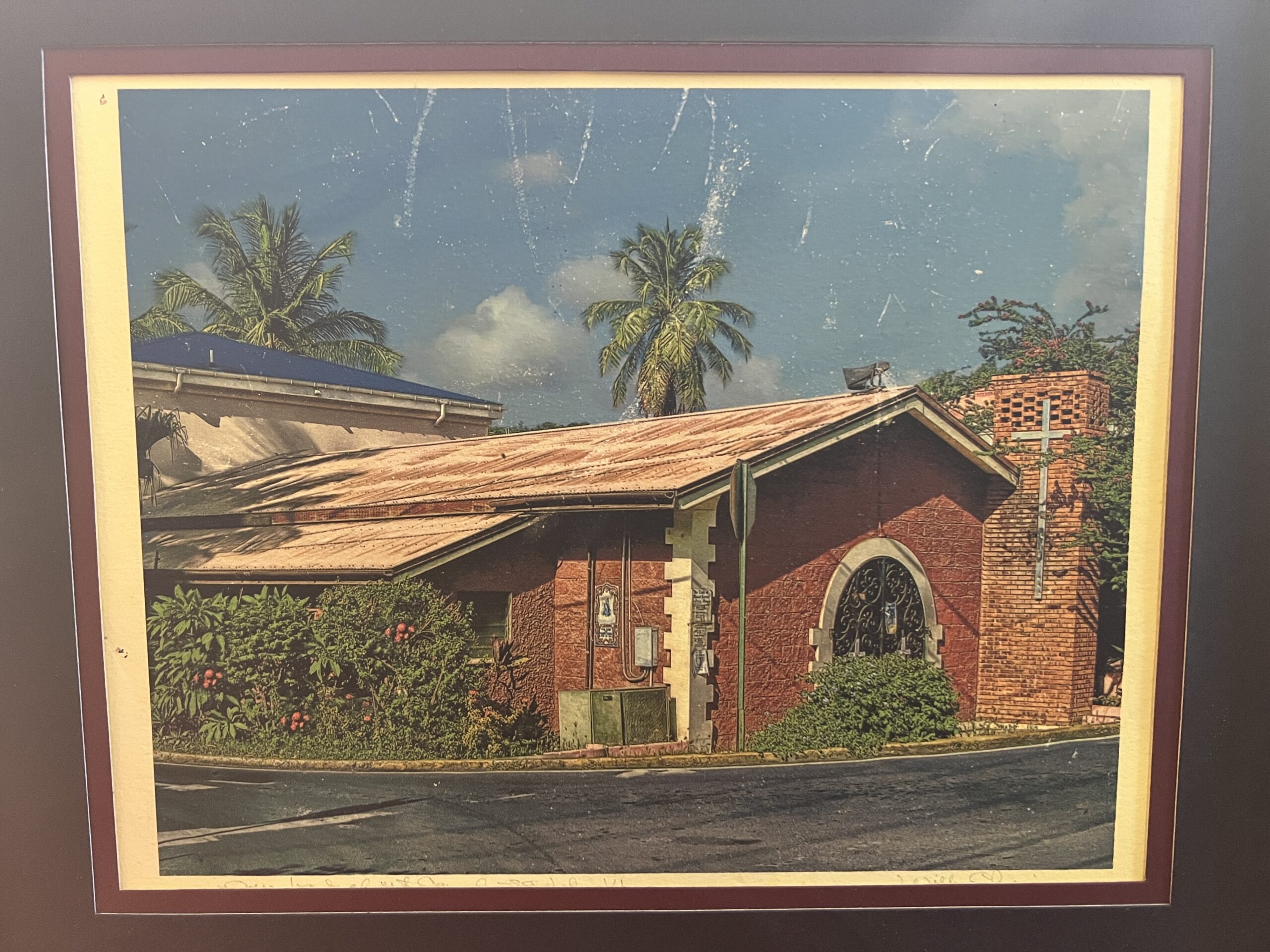 The parish received its name from a Roman Catholic order founded in the 12th century by pilgrim/crusader Berthold on Mount Carmel, according to a history of the congregation provided by church administrator Simonia Dagou.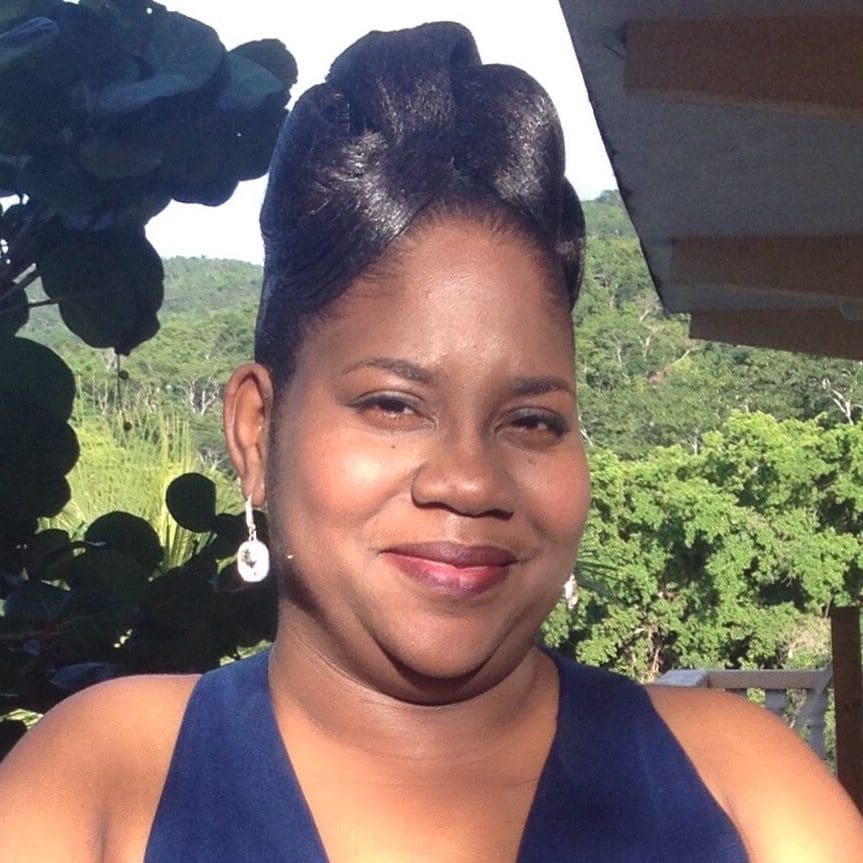 "William Callahan was the pilgrim/crusader behind Our Lady of Mount Carmel Chapel's inception," the history states. "Mr. Callahan gave generous contributions towards the building of the chapel." It is probably more than a coincidence that Callahan's wife, who was also devoted to the church, was named Carmel.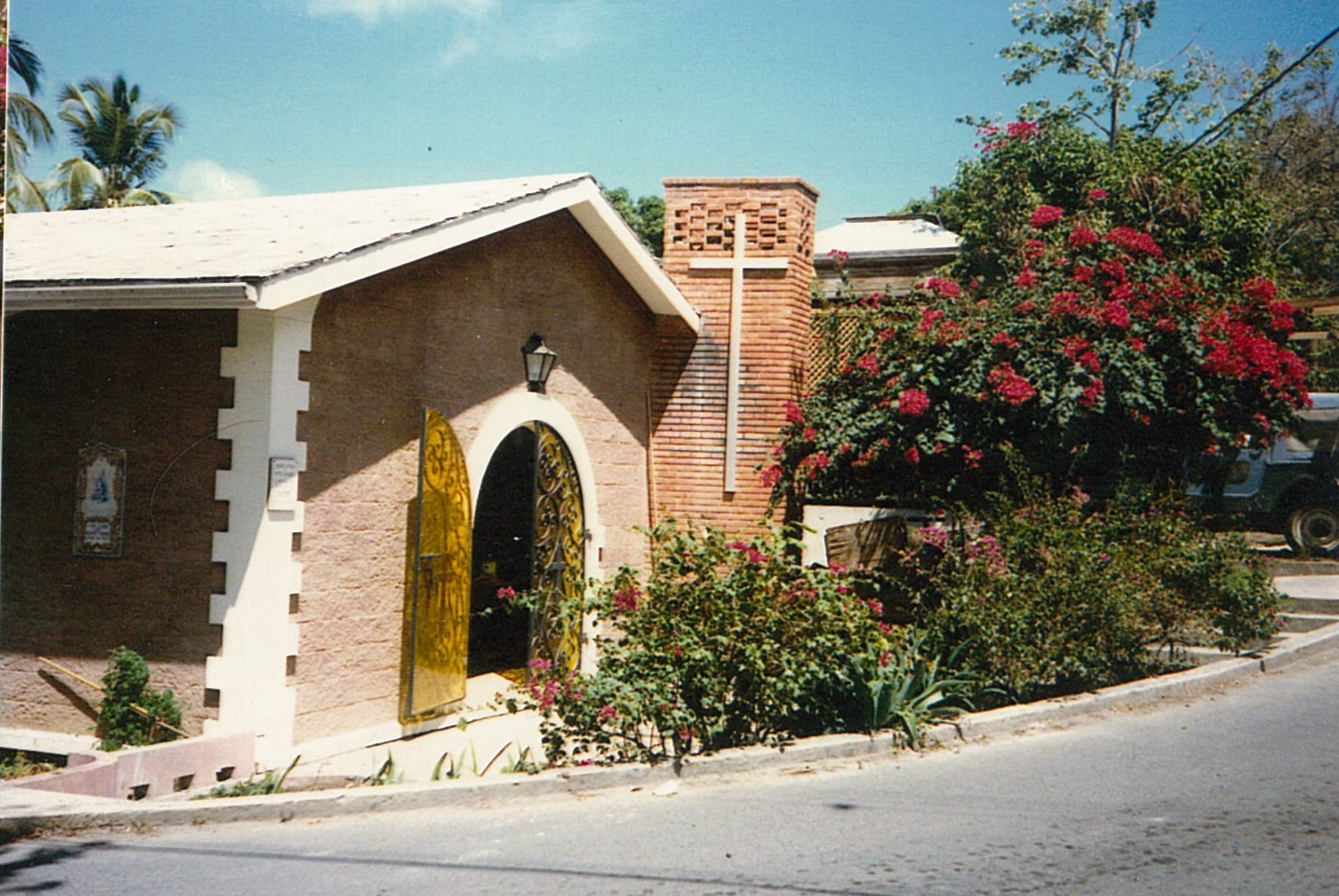 In its earliest days, masses were held by visiting priests and were attended "primarily by migrant workers from Puerto Rico since most St. Johnians were committed to their Moravian or Lutheran faith," the history states. However, some St. Johnians of other faiths also attended Mass at the Catholic Church, including St. John native-son Guy Benjamin, who became the church organist.
In the 1970s, when one of the pastors developed throat cancer, he invited congregants to read passages during Mass. Church members and visitors (in those days, usually guests at Caneel Bay Resort) enjoyed participating, and the practice has continued throughout the decades.
Now, "Full-time families number about 200, intermittent families about 30, and 100 tourists per week [attend] in peak seasons. Many tourists return to St. John year after year and make significant donations to the parish as they view OLMC as their 'away-home,' parish," according to the church's website.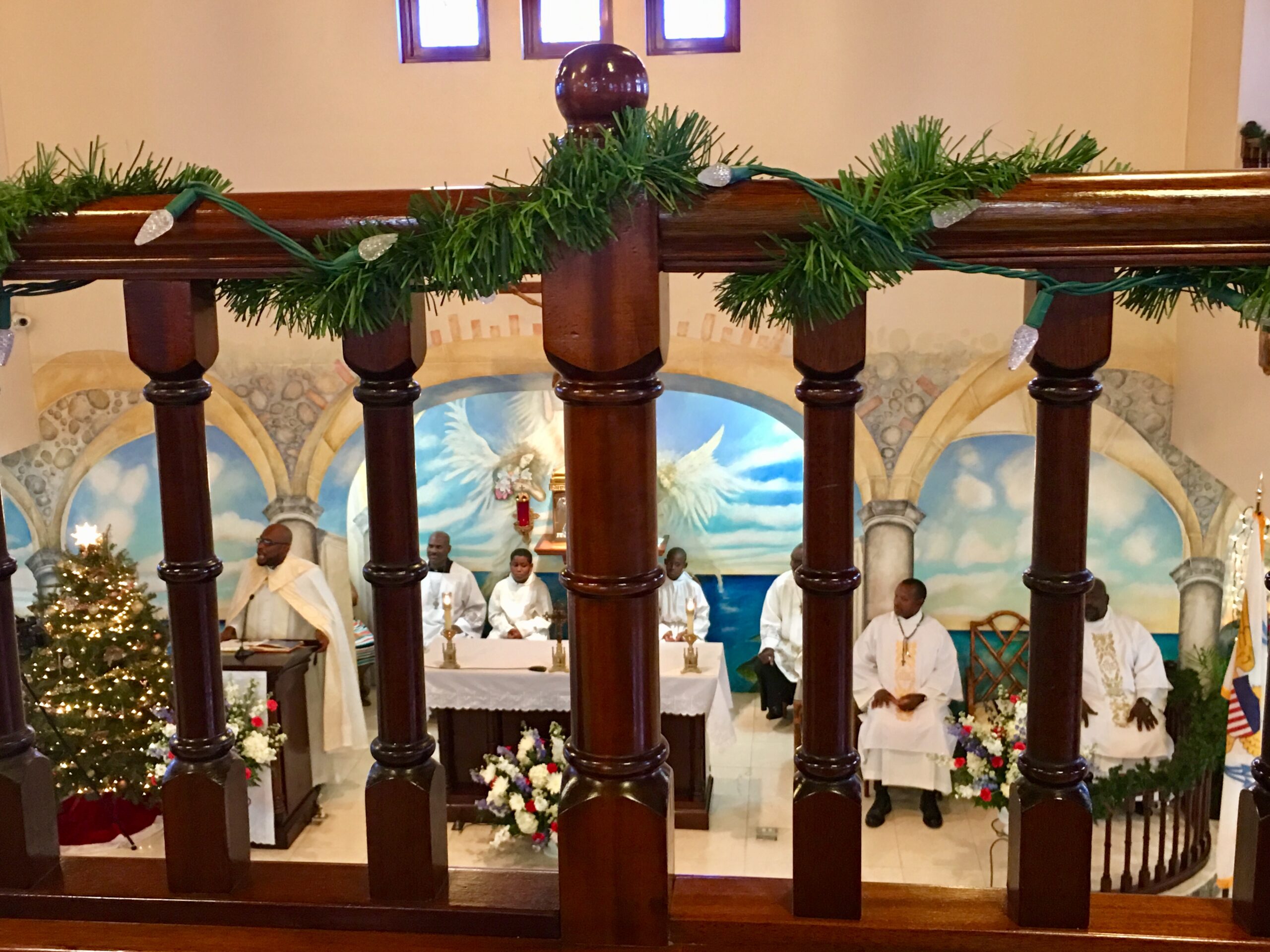 New Homeless Shelter
For the past two years, OLMC has operated a transitional house for the homeless on St. John, primarily funded by some of these visitors who think of St. John as their "away home" parish.
Abraham was moved to seek help from the congregation when a popular local street musician suffered a stroke, became wheelchair bound, and returned to the island with no place to live.
"I mentioned the need for a homeless shelter in Mass on Sunday, and on Monday, a couple who had property on St. John said they would pay the rent for a two-bedroom apartment for a year," Abraham said. Another couple who were regular visitors offered to furnish the apartment, he said.
Deacon Evans "Smiley" Doway now serves as manager for the shelter, which has provided transitional housing for 27 men and three women. The shelter is governed by a board "not just of Catholics," said Abraham. Current members are Annette Small, Vera Powell, Cheryl Jackson, and Kayanne Callwood.
"We've had some success stories, and some who went back to the streets; they were not ready to do the work," said Abraham. "We've come to realize that we need more professionals who can better evaluate their mental health."
Abraham is proud that several residents with substance abuse problems were able to successfully complete a rehab program at The Village on St. Croix. "They're doing really well," he added.
But St. John's homeless population continues to grow, and Abraham has been on the lookout for a place to build a larger facility. The opportunity came when a structure was torn down on a piece of government property across from Courtesy Car rental in Cruz Bay.
The lease for the property has been approved by the Senate's Finance Committee and now awaits approval by the Legislature. The property is narrow, Abraham said, but an architect is now working on a plan for a three-story structure that could accommodate 17 people when it is completed. A benefactor has come forward to fund the project, he added.
Meanwhile, Abraham said plans are moving forward to build a complex on 2.84 acres of land in Coral Bay that will include a chapel dedicated to St. Theresa, a nuns' residence, a community center, and a facility to help the homeless population on the eastern end of the island.
The Catholic Church bought the property – Parcel 6R-2-c –several years ago; however, after the Diocese submitted plans to the Department of Planning and Natural Resources in 2021, church officials discovered that the property had been rezoned in 1987 from B-2 (Business Secondary) to C (Commercial.)
Although a church may be built on a property zoned as Business Secondary, a church is not permitted on a property designated as Commercial. After losing an appeal to the Board of Land Use Appeal in March, the Catholic Diocese applied for a zoning change to allow the chapel to be built.
Abraham said the rezoning was approved, and two nuns are ready to move into the Coral Bay complex to manage the shelter when construction is completed. Deacon Michael Jackson Sr. coordinates the building projects.
Our Lady of Mt. Carmel continues to work with Catholic Charities of the Virgin Islands and other organizations to provide meals to the hungry on St. John. Breakfast and lunch are served from the church's parish hall, and lunch is delivered to those in need in Coral Bay. Nearly 70 meals are served daily.
"I often say that the history of the Catholic Church is ministering to the marginalized of society, " Abraham said. "I don't want to just sit and argue with pastors; I want to share the love to those in need."
Since arriving on St. John in 2011,, " Father Anthony" – as he is known throughout the island – has found ways to reach out to the community. His efforts include involving St. John men in leadership of the congregation. (In addition to Doway and Jackson, Peter Laurencin and Cassius Mathurin serve as deacons.) Mass is held in Spanish on Sundays at 5:30 p.m. to include the Spanish-speaking community, and younger members of the congregation are encouraged to join a variety of activities for youth.
Friday's concert will include performances by the church's Youth Steel Band, Quadrille Dancers, and Ronald Lee Jr., and friends.