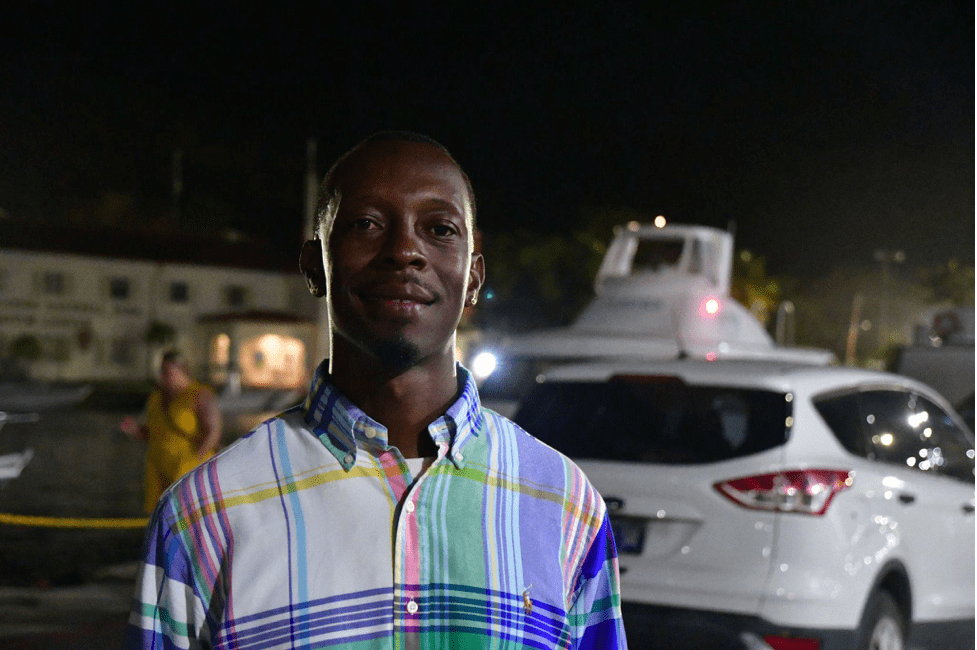 Opening night at St. John's Carnival Village kicked off in spectacular fashion. St. John native Derron Jordan was the man of the night. For his dedication to his community and willingness to always give, Jordan was given the special honor of having the village named after him.
Jordanville opened its gates to eager attendees at 6 p.m. Thursday after more than two years of not having a celebration. The village will be the center of attraction for this exciting week of events.
There was a very healthy crowd on the first night. Music by When Band, Nadia Batson & Sass Band Lyrikal, and Jam Band gave life to the crowd as they danced the night away. People of all ages came out and made the premier night one to remember.
"The seniors are who I like to help the most because they have paved the way for the younger generation," Jordan said.
Jordan works with the Public Works Department as the director of roads. He was part of the team responsible for getting the stage set and ready for the coming week. Leona Smith, who is part of the Carnival Committee, worked with Jordan hand in hand to get things organized and set up for the fun festivities to come.
Jordan, 39, is the youngest person to be bestowed with this high honor in the St. John Carnival.
"It is truly an honor for me to be able to come to this point, but this is only the beginning," Jordan said of the honor. At the opening, Gov. Albert Bryan Jr. also acknowledged the precedent that had been set this year and spoke of how high of a bar Jordan set.
Jordan was at booth No. 5 throughout the night.