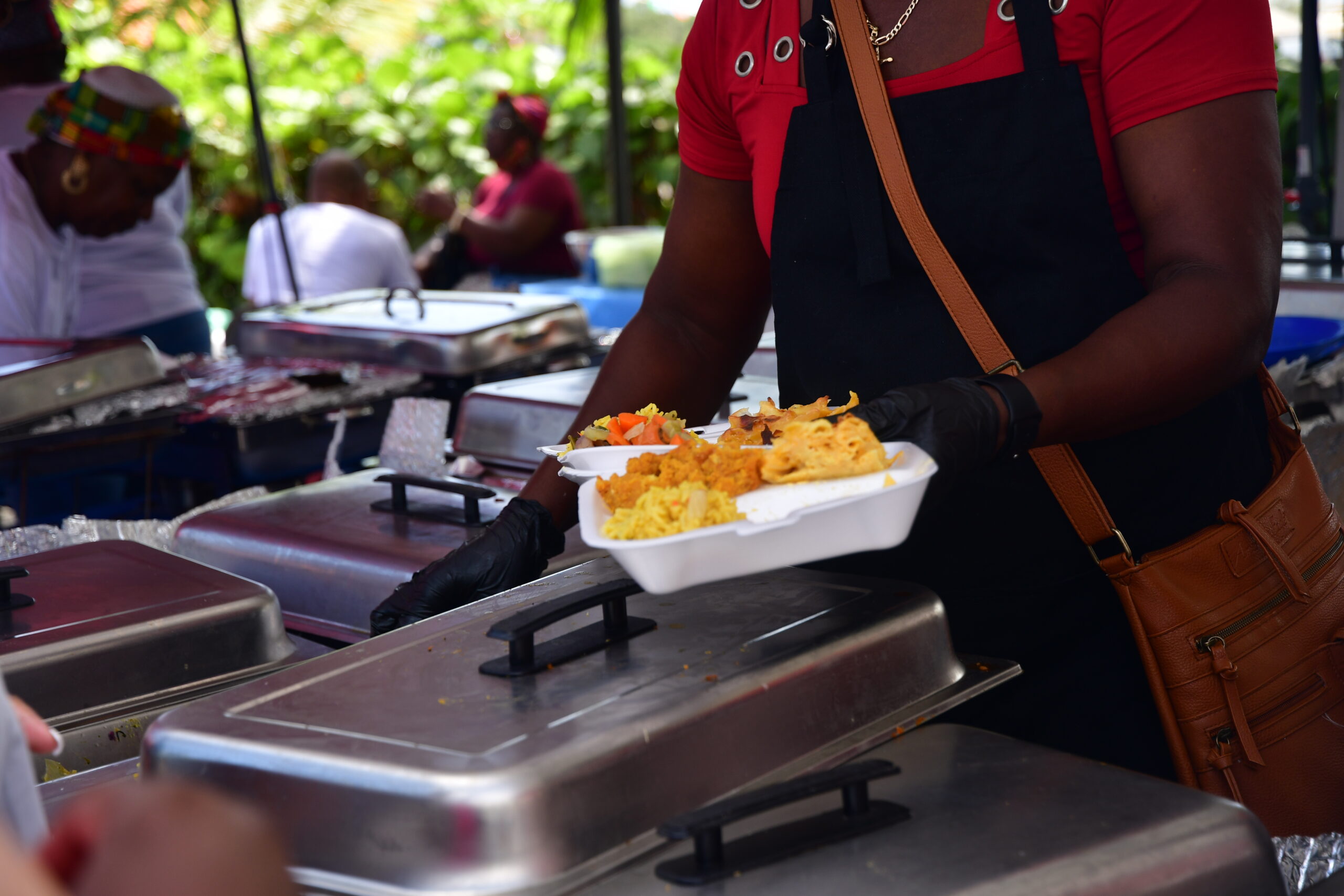 Photo by Joshua Crawford Barry
The close to 90-degree heat didn't stop locals and visitors from converging on Cruz Bay for the start of the 2022 St. John Celebration, which, on Sunday, included the Food Fair and Pan-O-Rama.
(Video by Dimitri Nieboer and Judi Shimel)
Lines were long and snaked around every booth, as fair-goers grabbed plates of all their favorites, from peas and rice and barbecue chicken to fluffy johnny cakes and fried fish. The walkways were mixed with stalls laden with dishes, while other booths boasted local arts and crafts, farm-grown fruits and veggies and on-the-spot drinks.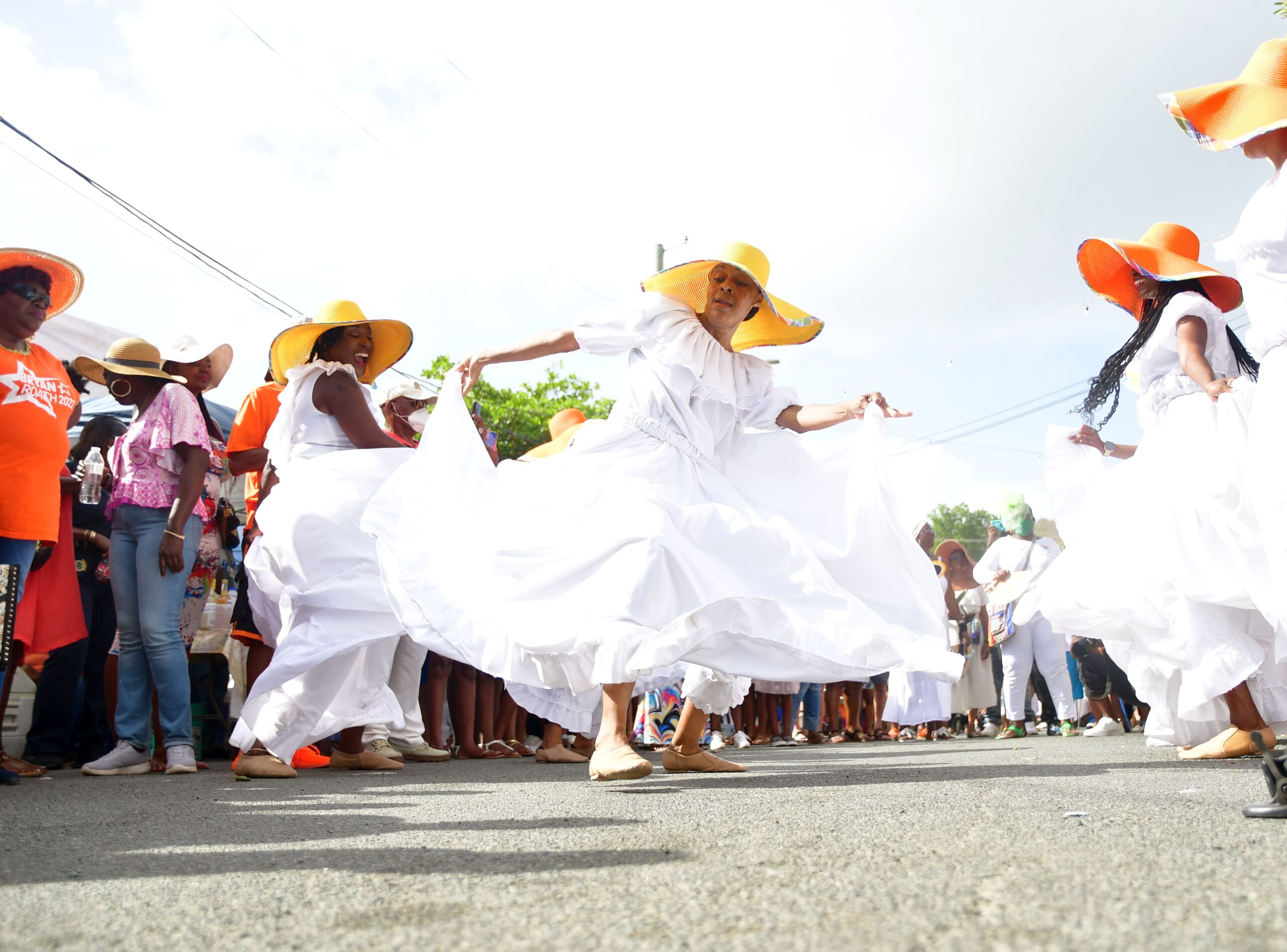 Photo by Joshua Crawford Barry
Along with the food, the bandstand in Franklin Powell Park was packed with entertainment throughout the day, from brass bands to steel pans, which continued into the night for Pan-O-Rama. Meanwhile, quadrille dancers took to the streets for a spectacular show, performing with grace in white and madras.