Ready, set, shop. It was a race to the finish for 21 preteens who competed in Cane Bay Cares' reinvented "Supermarket Sweep" for National Fresh Fruits and Vegetables Month on Sunday at The Market St. Croix located in Frederiksted. The competitors were in teams for the chance to win $100 each for the winning team.
The first-place winners were Ashayla Coates of the Ricardo Elementary School, Avah David and Tejase David of Lighthouse Kids Corner, and Zaliyah Francis and Cherish Abraham of the St. Croix Seventh-Day Adventist School. Second-place winners also received $50 each.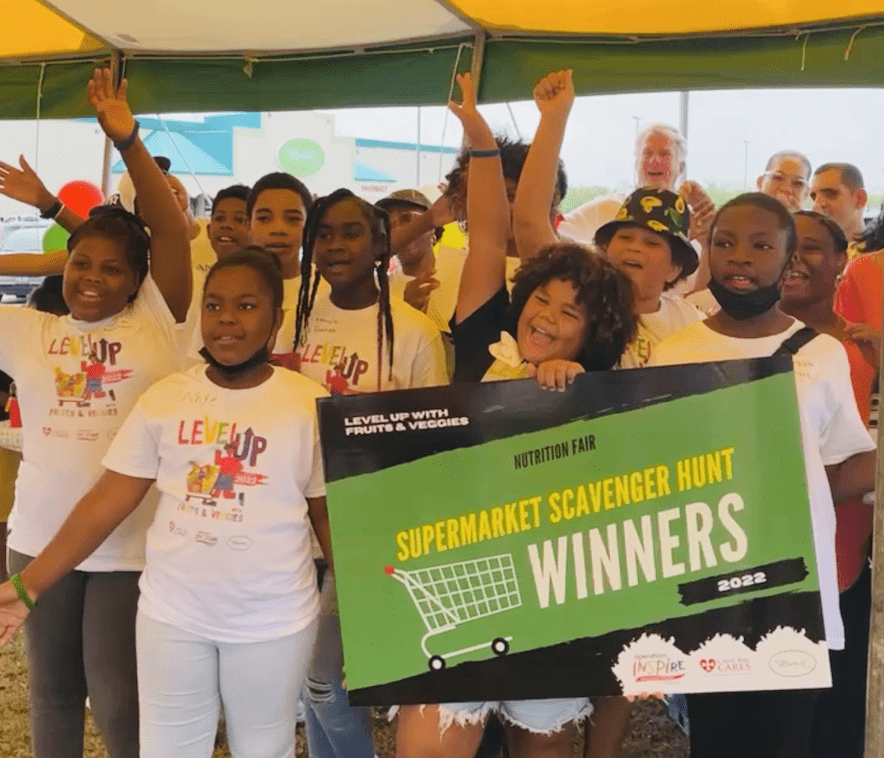 The competition was designed as a scavenger hunt, and it was the first-ever "Level Up with Fruits and Veggies" Nutrition Fair. It was also a fun way for the preteens to learn to make healthier food choices by doing so. The four teams of five were given 30 minutes to grab a list of nutritious food items.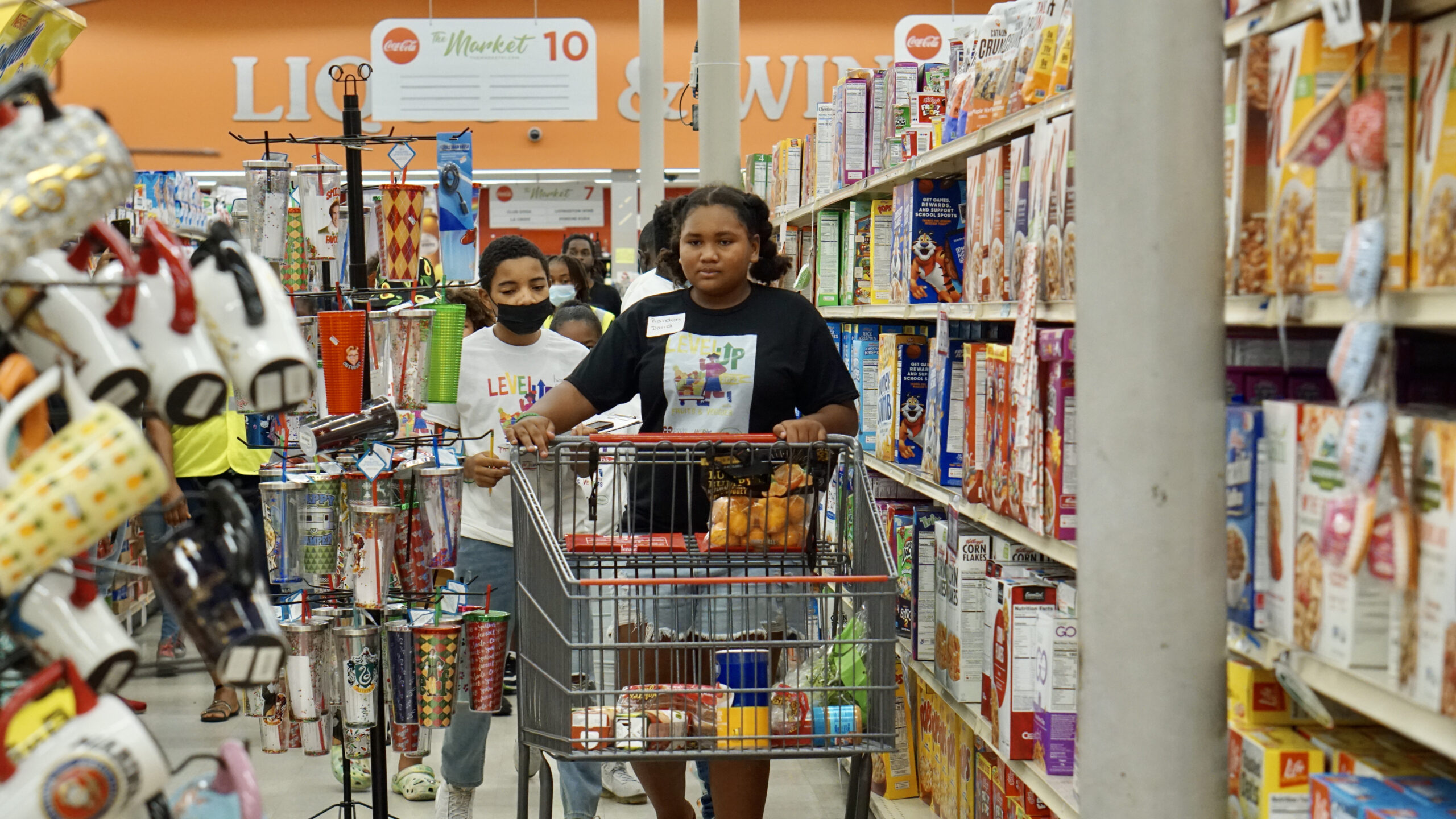 "We were thinking if you just tell them, you should just eat fruits and vegetables, well that's kind of boring, but if you tell them if you eat fruits and vegetables because they will make you faster and strong and better at your favorite sport then they'll understand that nutrition can help you get to where you want to be no matter what it is. That was the idea behind that," said Wyndi Ambrose, the ORM Specialist for Cane Bay Partners and organizer of the event.
During the first half, health, fitness, and agriculture professionals also participated in the fair. The presenters included Agriculture Commissioner Positive Nelson, who presented what types of plant-based foods you can eat if you want better mental health. Coach Justin C. Smith, crisis counselor Addison Griffin, and their team from the Lion Haven St. Croix Community Center did exercises with the kids and discussed nutrition for more energy. V.I. Good Food Coalition founder Sommer Sibilly Brown and North Caribbean Conference Health and Children's Ministries Director Linda Gallo Ambrose spoke about eating local fruits and their benefits and where you can find them. They also touched on nutrition that can help with concentration and which foods can take away from it.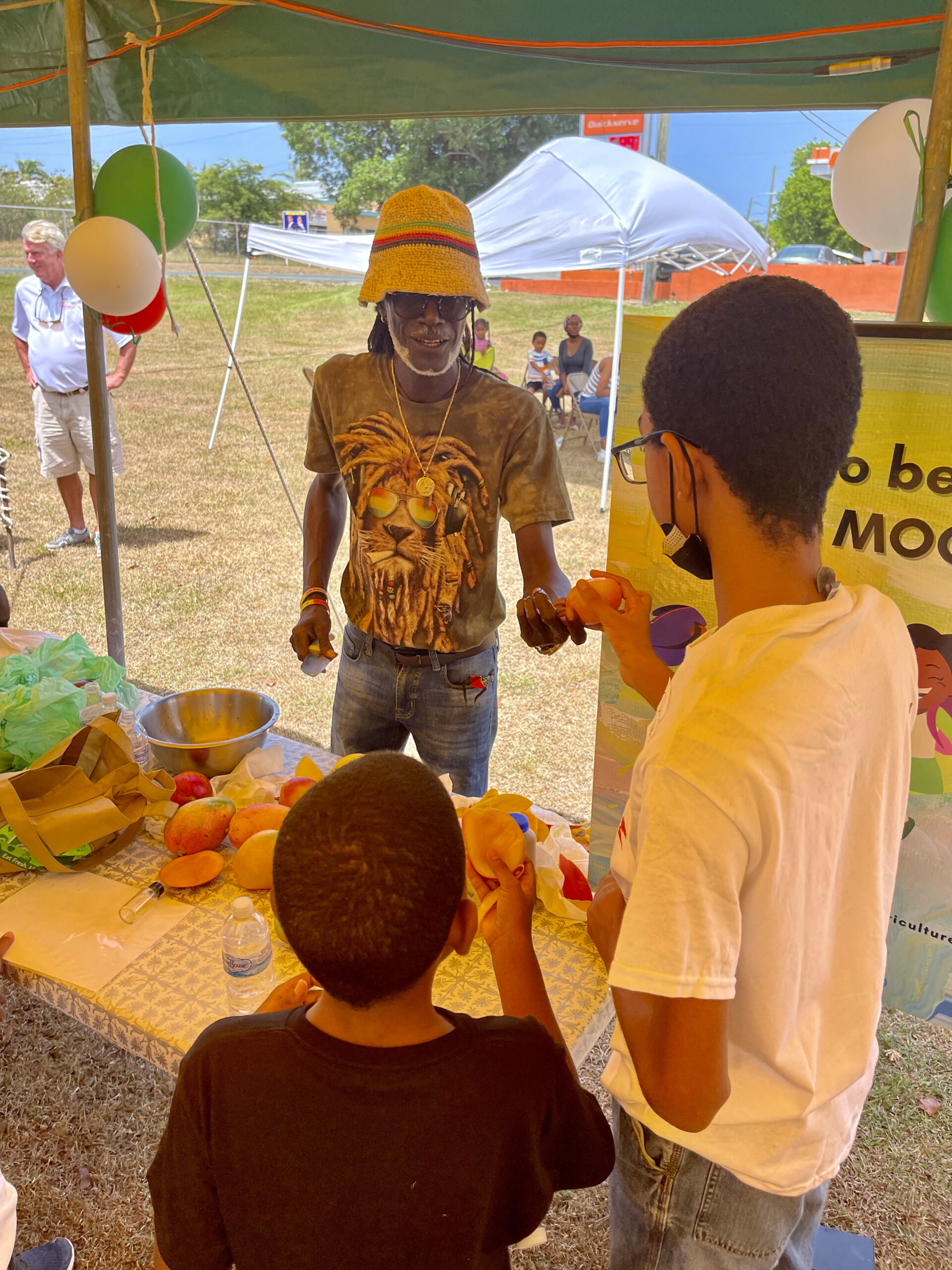 Cane Bay Partners Charitable Giving Manager Neisha Christopher-Christian said she was happy to see the children "learning while having fun."
"The event was a success, and it went very well for the first year," she said. "We couldn't have done it without The Market St. Croix's support. We appreciate the store's support in this endeavor," she said.
Cane Bay Partners co-founder Kirk Chewning commented on a great turnout and sent a congratulatory message to the winners of the scavenger hunt.
"We are pleased to see so many community members and children participating in the sweep, and we want to congratulate the winners," Chewning said. "Thank you to all the volunteers for putting on a great program for our children."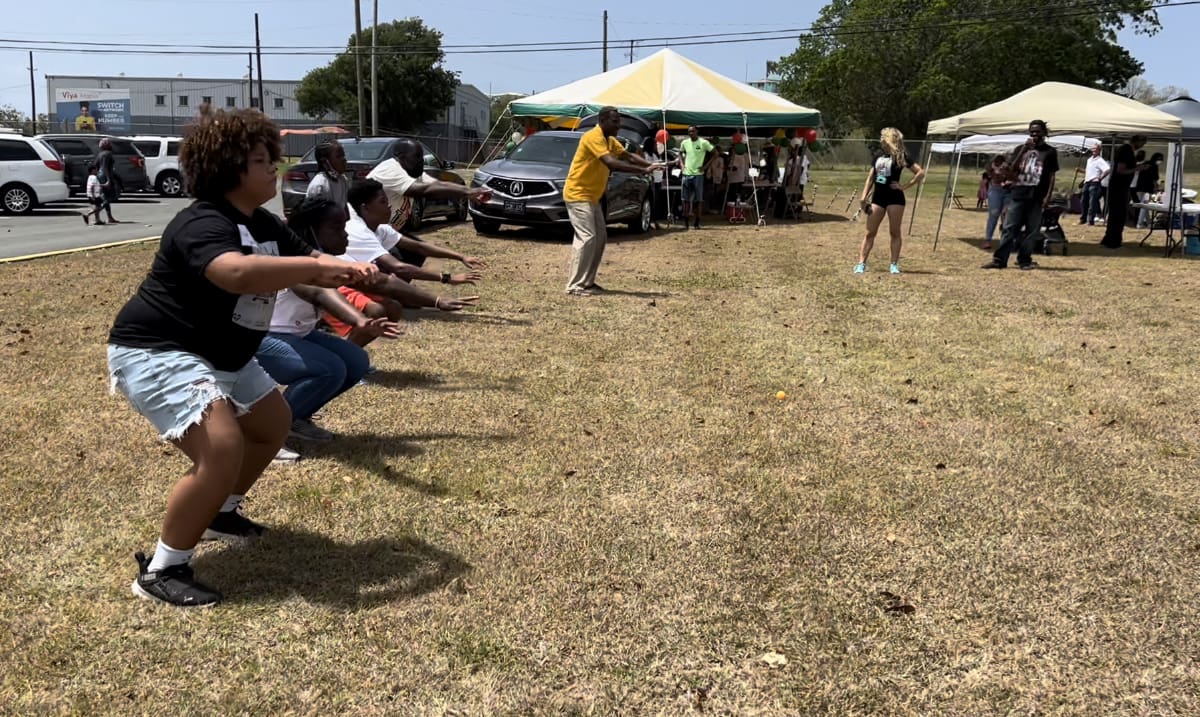 James "Jimmy" Whatley, Cane Bay Partners CEO, said it was "wonderful to see so many engaged volunteers, CB employees, community support groups and most importantly parents and kids all getting together on a beautiful island day to learn about healthy nutrition choices."
"It was even better to watch a group of kids invest time on a weekend to have fun shopping for items they learned about. The competition was fun to watch," Whatley added.
Cane Bay Cares is a charitable giving initiative established by Cane Bay Partners VI, LLLP, in 2017. The initiative began as a relief effort for U.S. Virgin Islands residents who had experienced the devastating effects of hurricanes Irma and Maria. Since its inception, Cane Bay Cares has partnered with more than 22 agencies not only to support hurricane recovery but also crime prevention, education, and youth development in the USVI. The initiative is now focused on funding and managing its flagship afterschool program, an operation that aspires to support USVI students seeking educational enrichment.
Some fathers also made the event into a Father's Day outing, enjoying their children's participation.