The 68th edition of the St. John July 4th Festival is expected to return to its familiar places in and around Love City, St. John. A festival village with jam-packed musical lineups, a parade, a J'Ouvert, boat races, and a food fair spanning Franklin Powell Park are all on the menu.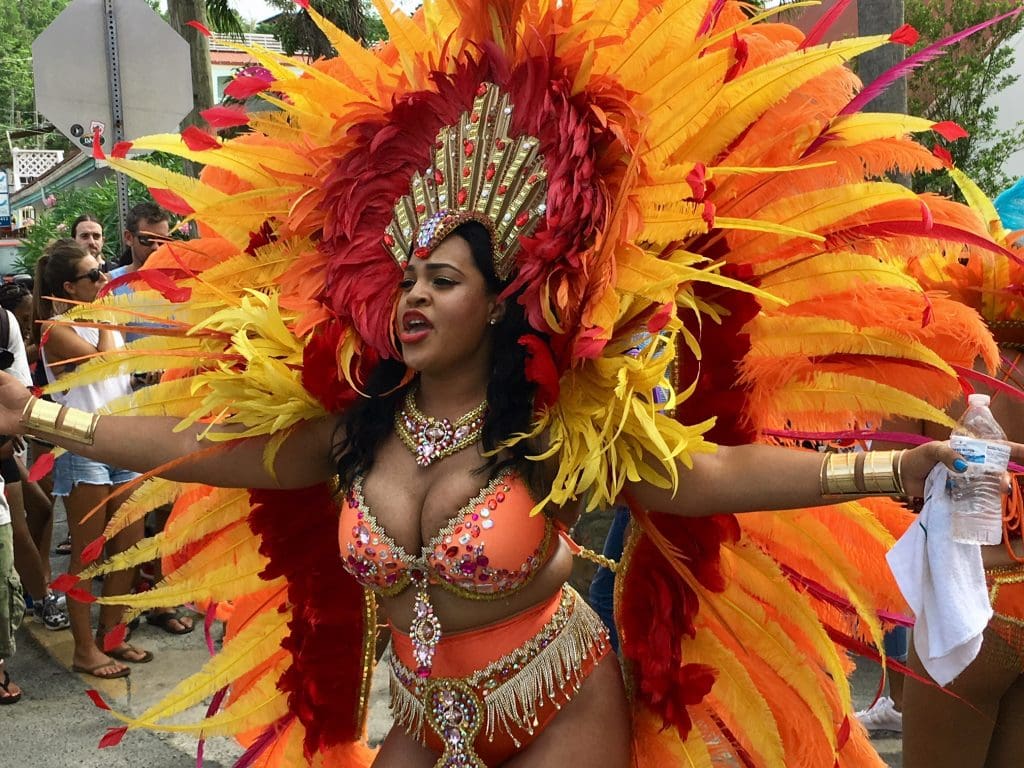 Organizers rolled out the details at a press conference held Friday at the Battery. Department of Tourism Festivals Division Director Ian Turnbull, and 4th Festival and Cultural Organization Chairwoman Leona Smith announced the schedule, running June 28 to July 4th. They were joined at the press conference by St. John Administrator Shakima Jones-Sprauve.
Restrictions on large gatherings brought on by the COVID-19 pandemic limited festival events in 2020 and 2021. The Festivals division put on a one-night music fete in 2020 and added a mini food fair the following year.
Live music is planned for June 30-July 4th village nights, running 6 p.m. to 2 a.m. nightly. Headline performers include Wen Band, Ah We Band, Triple K, Calypsonian Soldier, Destra, Farmer Nappy, Spectrum Band, Vio International, and Cool Session Brass.
Smith said the addition of Morgan Heritage marks the first time St. John has welcomed an international reggae act to its festival village stage. Fans of the early morning J'Ouvert tramp have a date with excitement on July 2, with three live bands leading the tramp from the National Park Visitor's Center to the Port Authority gravel lot. A wet fete is set to cap off the morning.
Turnbull said a cultural presentation that is not part of the official schedule is expected on July 3, Emancipation Day. Twenty troupes are expected to perform at the July 4th parade. Troupes gather at the National Park Visitor Center to prepare for an 11 a.m. start.
No theme was offered for the 2022 fete, which Tourism has renamed the St. John July 4th Celebration. Honorees named for recognition this year include St. John Public Works manager Derron Jordan and festival committee volunteer Enid Doway. The St. John Westin has been named grand marshal for the July 4th parade.
Those traveling to St. John by passenger ferry were notified that there will be random security checks conducted by the TSA. Organizers also let motorists know the Cruz Bay Parking Lot will be closed to prepare the venue for the festival village.
Smith reminded the public that health precautions are encouraged since the COVID-19 virus "is still out there."