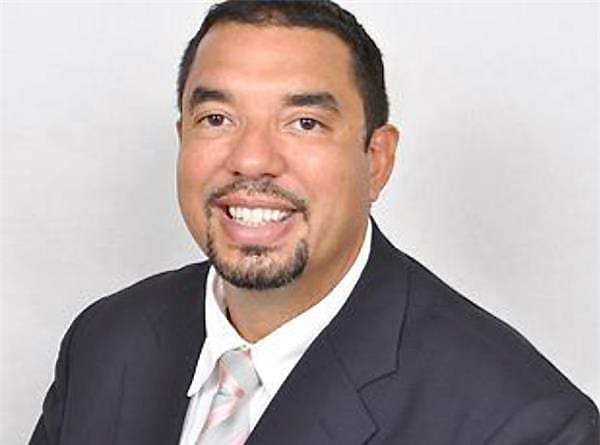 The legal fight over alleged trademark infringement by the Virgin Islands Republican Party played out in District Court Wednesday. Officials from the Republican National Committee are asking Chief District Court Judge Robert Molloy for a preliminary injunction against local top Republican leaders.
State Chairman John Canegata and Republican National Committeeman Max Schanfarber were the named defendants in the case. Canegata testified as the sole witness Wednesday at an evidentiary hearing held before Molloy. The judge said he had never presided over a hearing without the plaintiff putting on any witnesses of their own.
Defense attorney Yohana Manning also submitted several pieces of evidence on behalf of Canegata and Schanfarber. Evidence submitted to the court included a Republican Party rule book, correspondence, and voting records showing Canegata and Schanfarber as winners of local Republican contests.
National party challengers — and some local Republicans — claim Canegata was no longer the U.S. Virgin Islands state chairman. They also said Schanfarber was out as party secretary as of March 29, 2022.
In an interview with the Source prior to Wednesday's hearing, Republican National Committeewoman Lilliana Bellardo de O'Neal said that on March 29 RNC lawyers traveled to the territory to conduct a party caucus. Schanfarber was ousted that day, she said, but she questioned its legality under Virgin Islands voting law.
Canegata told the court he was still party chairman having won reelection in 2020 for a four-year term. "I have not been removed," he said.
The witness also described his duties under the banner of the VIGOP. That included his and others' efforts to create a local political action committee and raise funds to support Republican candidates across the U.S. Canegata also noted that the Virgin Islands Republican PAC is registered with the Federal Elections Commission. National committee lawyer Tyler Green asked him if he had seen the cease and desist letter sent to him and others in the V.I. GOP.
Local fundraising was cited as an example of trademark infringement because committee officials claim the term "VIGOP" appeared on solicitation letters. The witness said he was aware that a letter had arrived from Washington — sometime in April — but it took him a few days to actually see the correspondence.
After the hearing Manning recalled a statement made by his client at the hearing, saying that if anyone had problems with the outcome of the 2020 state chairman's race, they could write to the Board of Elections and challenge it. But Manning said that never happened.
Before the hearing ended, Manning said the national committee failed to meet the burden of proof that would justify a preliminary injunction.
At the end of the two-hour hearing, Molloy said he would take the matter under advisement and issue a ruling later on. Lawyers who appeared in court were ordered to submit written arguments. Deadlines for late June through mid-July were set for delivery of those filings.
If the national committee gets a favorable ruling after Wednesday's hearing, Canegata, Schanfarber and the local Republican Party can be barred from using the term "GOP" or the nationally recognized elephant symbol.