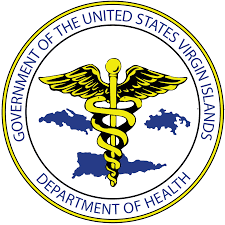 The Virgin Islands Department of Health (VIDOH) has added a Health Disparities Program (HDP) to its cadre of available programs and services. The program is fully funded by a grant from the Centers for Disease Control and Prevention (CDC) OT21-2103.
The Health Disparities Program will work to increase partnerships with community organizations to address the health care needs of the entire community by working to remove barriers and developing strategies to promote and improve the health of older adults, minorities, children, adolescents and those who are underserved.
The Health Disparities Program will utilize an approach that identifies and addresses social issues that may hinder some from seeking healthcare or environmental concerns that prolongs healing (The Social Determinants of Health) by collaborating with community organizations to identify solutions that will prevent or provide for illness identified within the territory.
The community-led, cross-sector plan will engage community outreach workers throughout the islands to drive the meaningful and positive change needed to find these solutions.
Additionally, the program is committed to developing a communitywide environment where everyone is valued equally. Its work will also include promoting health equity in diverse communities through education, guidance with health disparity issues and by streamlining efforts to mitigate related challenges.
Health Commissioner Justa Encarnacion encourages the community to be on the lookout for more information on the Health Disparities Program's
townhall meetings, Health Disparities Leadership conference and symposiums all coming up in the near future.
For additional information on the Health Disparities Program, contact Program Director Lavern Marsh-Cole at lavern.marsh-cole@doh.vi.gov or telephone 718-1311 ext. 3694.