A top election official says they will search past election records to find out who will replace a three-term member of the Board of Elections who died June 1, according to a statement about the death of board member Glenn Webster.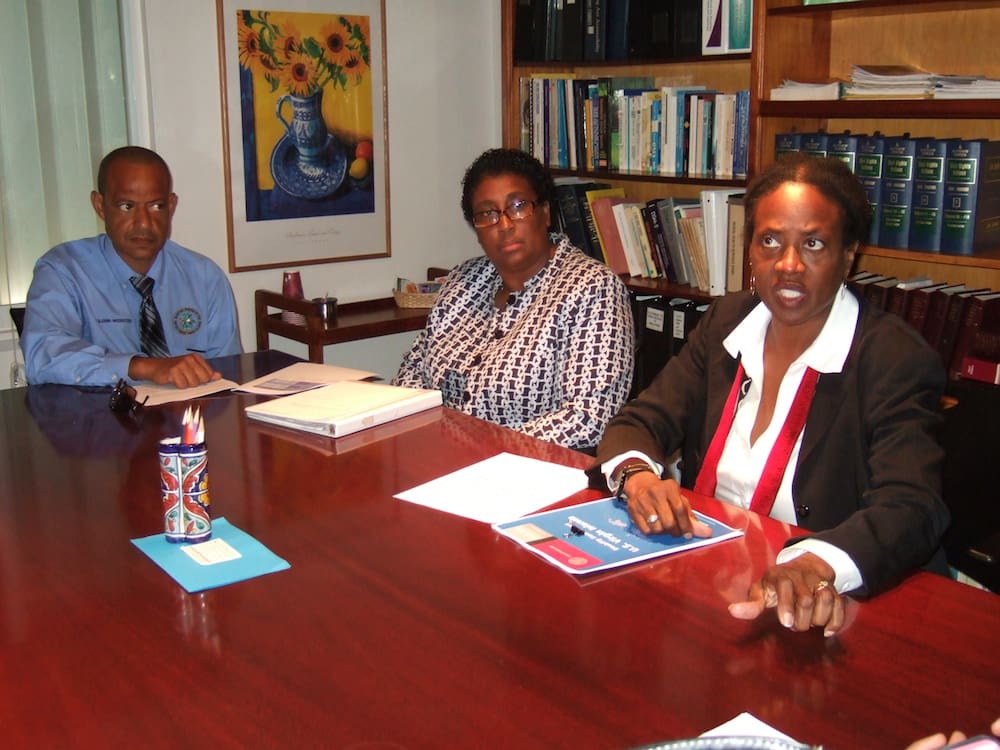 As an elected official, Webster served the St. Croix district from 2013 and was known for his unvarnished opinions and pointed commentary. He also represented disabled Virgin Islanders by performing public service — involving inter-island travel — while dealing with his own physical limitations.
Board Chairman Raymond Williams, who also served from St. Croix, said he had known Webster since their days at Central High School. Both Williams and former elections board chairman Arturo Watlington remembered him as one who stuck to his guns without fear of others' opinions.
"My knowledge of him from high school days and the progressive person he was, whatever his belief was, he stuck by that. He won in 2012 and started his service in 2013, and he was re-elected for two more terms until he passed away," Williams said.
Watlington called Webster someone who said what was on his mind, regardless of the consequences. "And he believed whatever he said was right because he said it," Watlington said.
Because of recent and frequent absences from meetings and other activities, elections board members recently suggested making contact with their St. Croix colleague. Williams issued the official announcement of Webster's death on behalf of the board. "We extend our appreciation for his public service to our community," the statement read in part.
His death comes at the start of the 2022 election cycle — in a year that includes a governor's race — which promises to be a busy one for elections system staffers and Board of Election members.
Fourteen officials serve on the joint elections board, representing the St. Thomas-St. John-Water Island district and the district of St. Croix. Supervisor Caroline Fawkes said a replacement will be chosen. "We'll have to go over the 2020 election results, even if they're write-ins, and choose someone from the Republican Party because he's a Republican," Fawkes said.