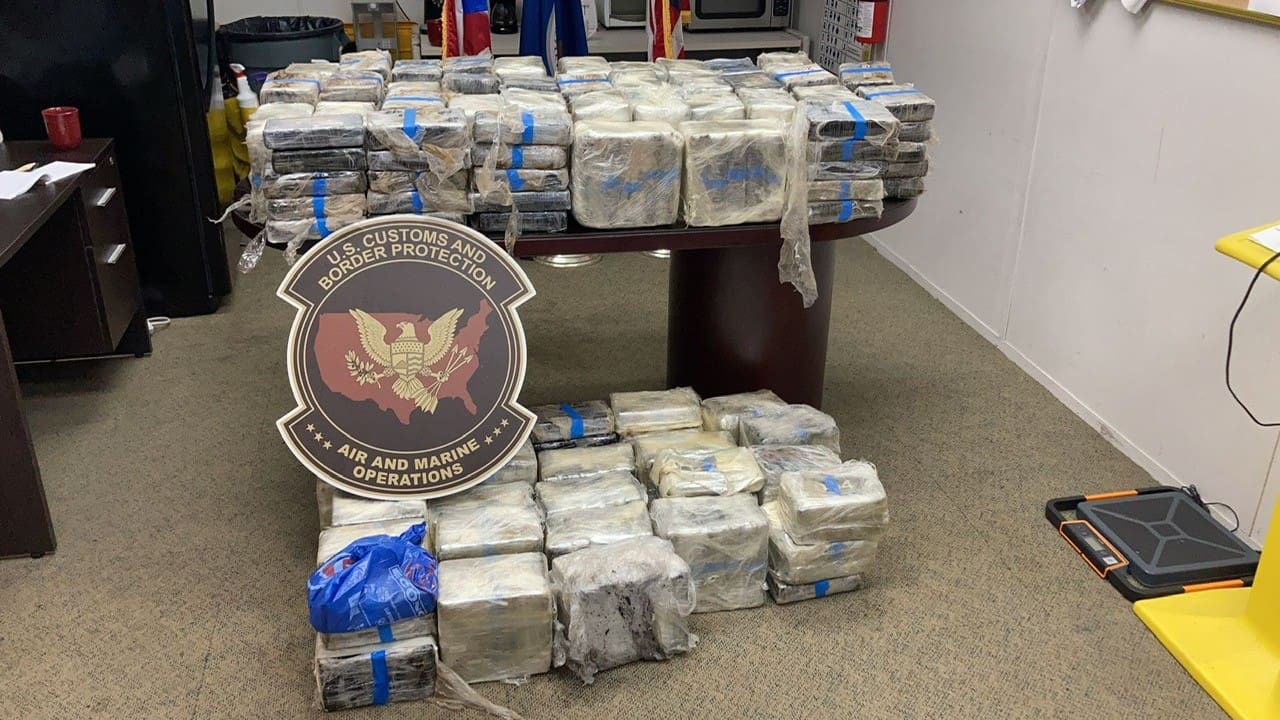 U.S. Customs and Border Protection Air and Marine Operations reportedly found 794 pounds of cocaine, valued at $7.5 million concealed inside a vessel intercepted heading to Rincón.
"AMO agents continue to use their awareness of our maritime context to detect and intercept contraband being smuggled into our coastal borders," said Augusto Reyes, director of the Caribbean Air and Marine Branch, in a release from Customs and Border Protection.
On June 1, Mayaguez Marine Interdiction Agents conducting a patrol approached for inspection a 21-foot center console, Cape Horn vessel heading east with three people on board.
Agents inspected the occupants and escorted the vessel to the Mayaguez boathouse for investigation.
On the shore, agents requested assistance from a Puerto Rico Police Department K-9 dog who reportedly alerted to the presence of a smell it is trained to detect.
The agents inspected the vessel finding a hidden compartment containing bricks of a white powdery substance which tested positive for the properties of cocaine.
Homeland Security Investigations Special Agents took custody of three men and the contraband for prosecution and investigation.