An early-morning crowd convened for a Sunday morning swim for a cause at the annual Beach2Beach Power Swim. Swimmers donned colorful caps to let racing officials know how far they were swimming and if they would swim with or without the aid of snorkel gear.
Once the signal came from a shorebound announcer, racers dove in and began their journeys along the short course (Maho to Cinnamon Bay), mid-course (Maho to Trunk Bay), or the long course ending at Hawksnest Beach. Course watchers in kayaks kept track of all swimmers.
Fifteen-year-old Eddie Stoltis from Annapolis, Maryland, took first place in the long course. It was his first Beach2Beach, said mother Ann, who also swam in the race. They both came, she said, to help Eddie's father, Mat, celebrate his 50th birthday.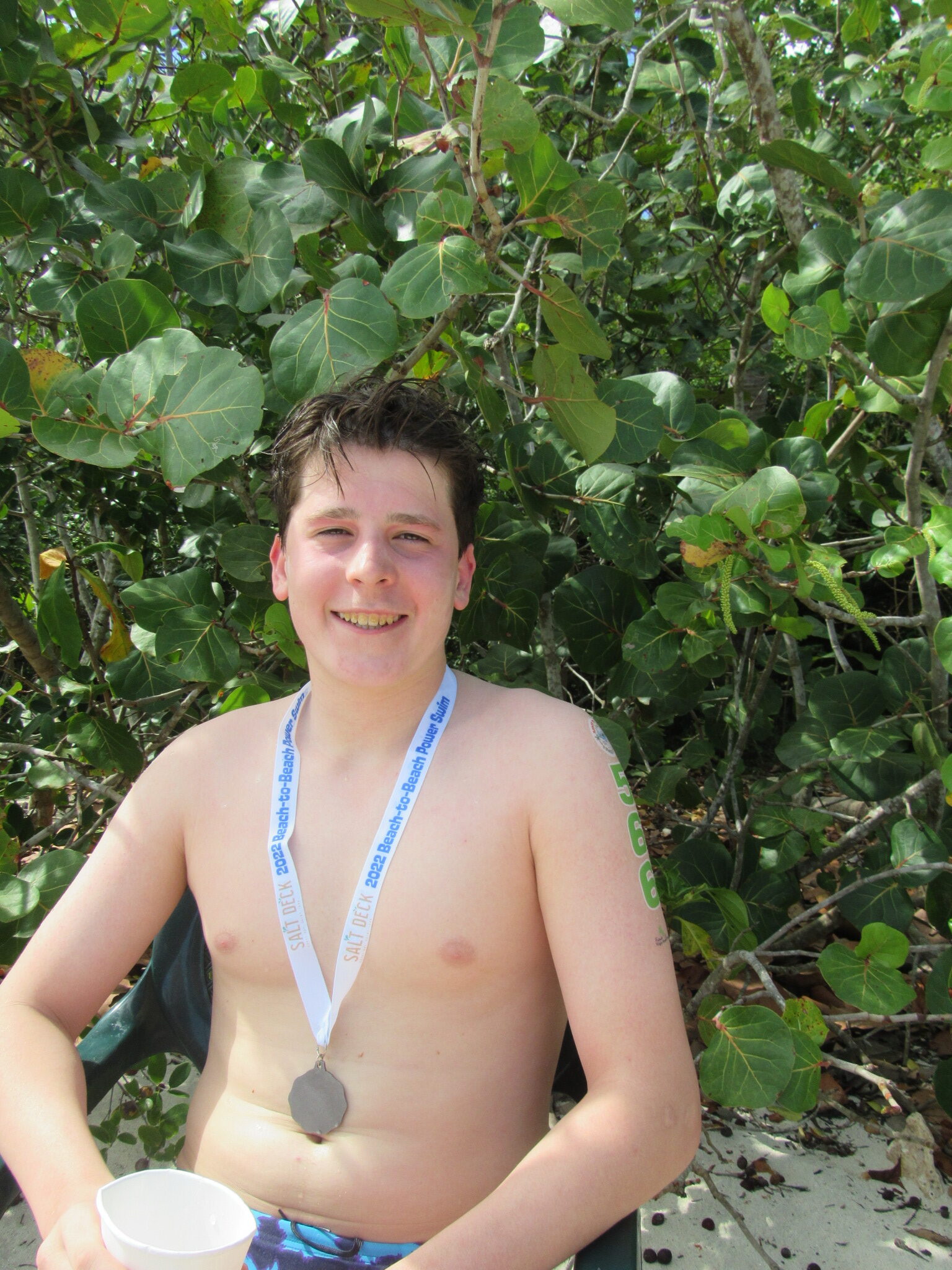 Back home in Maryland, Eddie swims with the Naval Academy Swim Club. "Sometimes I do open-water swimming there," he said.
The first female to cross the finish line at Hawksnest was Tennessee swimming coach Ashley Whitney, 42, who came along with ten members of her Nashville women's swim club. "My swimmers inspire me," she said.
Club member Stephanie Eccock said 2022 was her second time completing the course at Beach2Beach.
"It was a little washing-machiney in some parts of the course today," she said. Eccock said she met waves breaking in her face in some parts, which made it hard to raise her head high enough to see which way to go.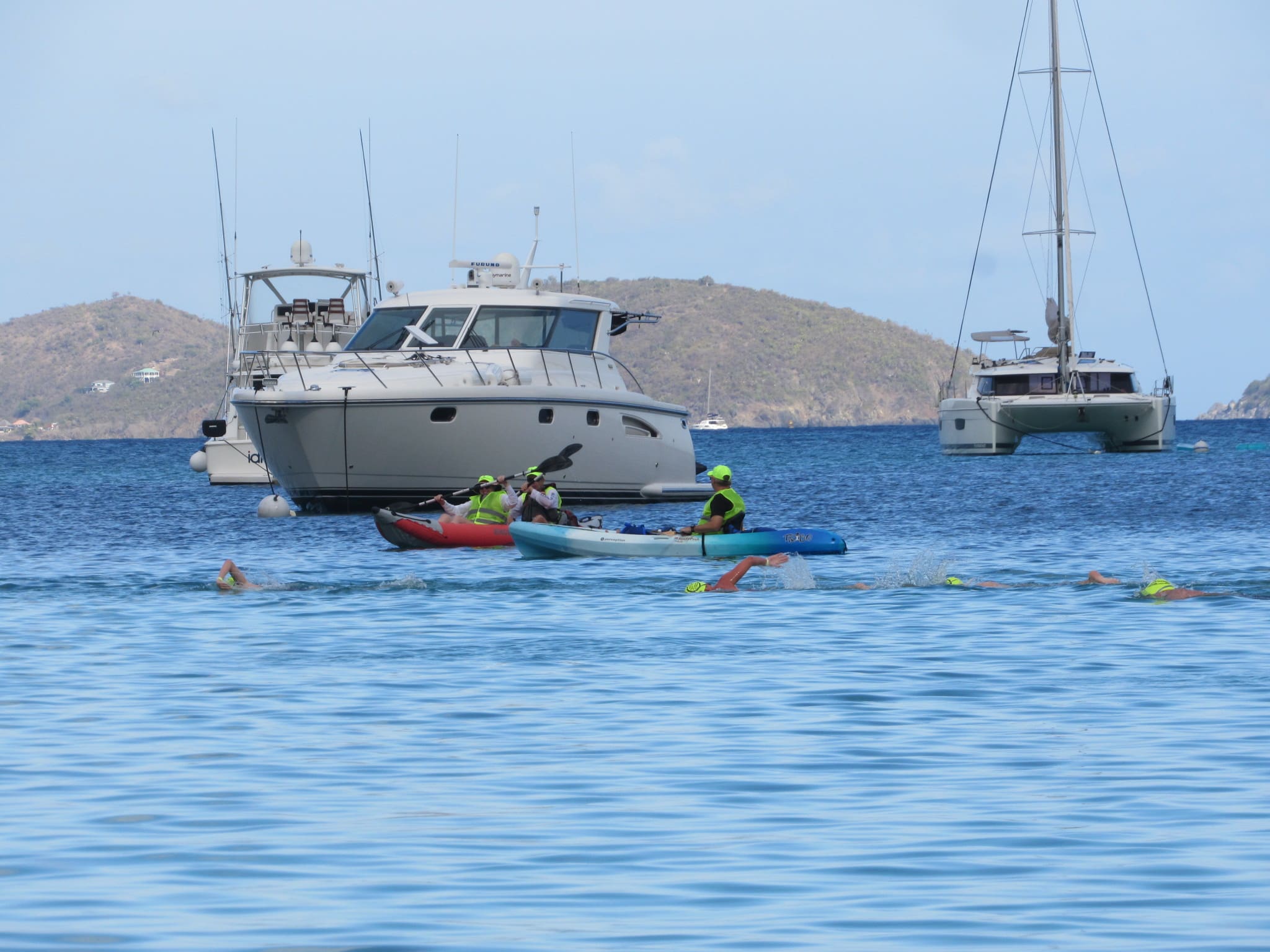 Having spotters in kayaks and on paddleboards along the way to serve as guides helped, she said. At one point, she stopped to thank them.
Last year's winner of the men's long course, Luis Santiago, also said the condition on the course was choppy in spots, but as was the case in 2021, he came along with friends from his Puerto Rico swim club. Together they were planning for another Caribbean open water swim later this year, he said.
Organizers with the group, Friends of the National Park, said there were close to three dozen family groups and two members of Team Riverrunner participating in the 2022 event. The longest-distance competitor this year came from Israel.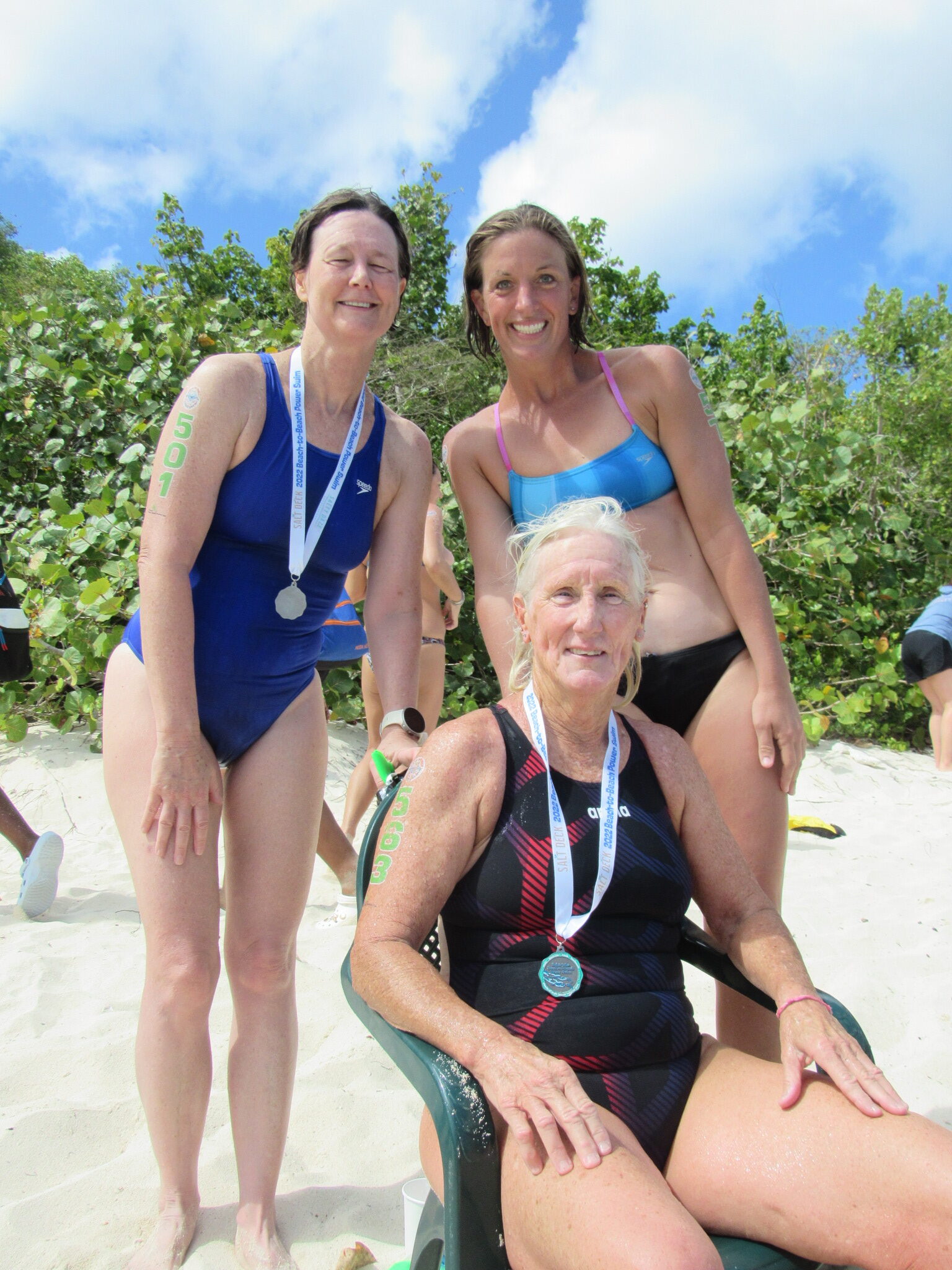 Proceeds from the registration fees benefit the Virgin Islands National Park on St. John.