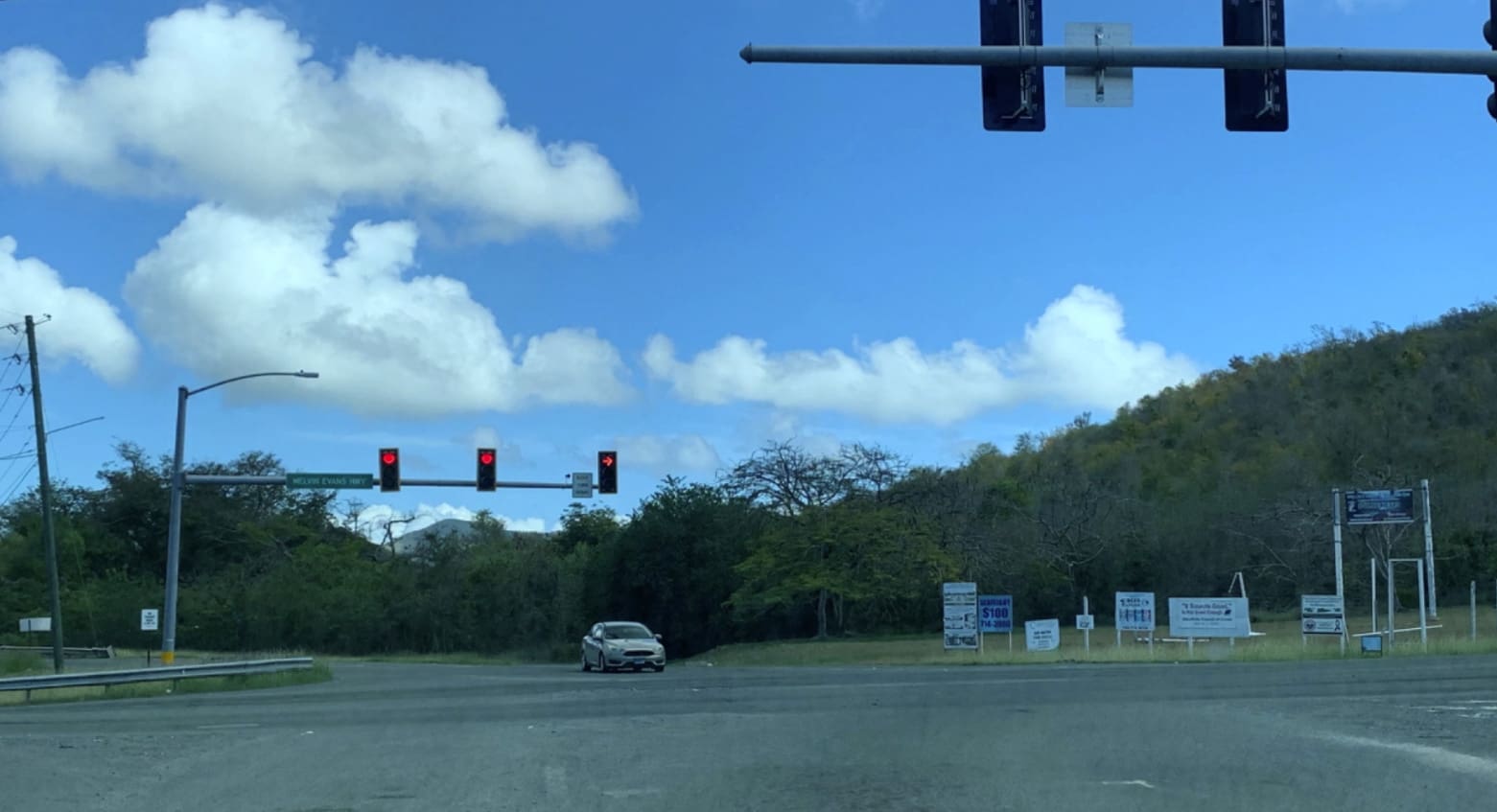 Sen Kenneth Gittens presented Wednesday to the Committee on Economic Development, which he chairs, a parade of photos he said were not an indictment of the V.I. Port Authority. Instead, he said they were an effort to motivate government agencies to work together in righting some wrongs.
The photographs, which could be seen as the weak side of the product offered to tourists at the beginning of their experience in the Virgin Islands, were a stark contrast to the glowing report offered by the Port Authority. Carlton Dowe, executive director of the Port Authority, told the committee the Authority was doing $60 million worth of projects on St. Croix and $50 million of projects in the St. Thomas/St. John district.
The photos depict scenes that could seem everyday to residents but could be jarring to people arriving in the territory.
One photograph shows where East Airport Road meets Melvin Evans Highway where there are no markers on the road indicating where one should be if turning left or turning right. (This could be severely complicated for someone arriving from a country where they drive on the right side of the road.)
Another photo shows the exit from the Henry E. Rohlsen Airport. Although it is one way out, there is no signage showing this until a driver has already committed to turning into it.
His picture of the entrance to the St. Croix airport shows little more help to the tourist. Although a Crucian might be perturbed because the machine dispensing tickets is sometimes broken, the visitor has the added aggravation of a sign supposedly telling the costs of parking at the airport but is almost unreadable.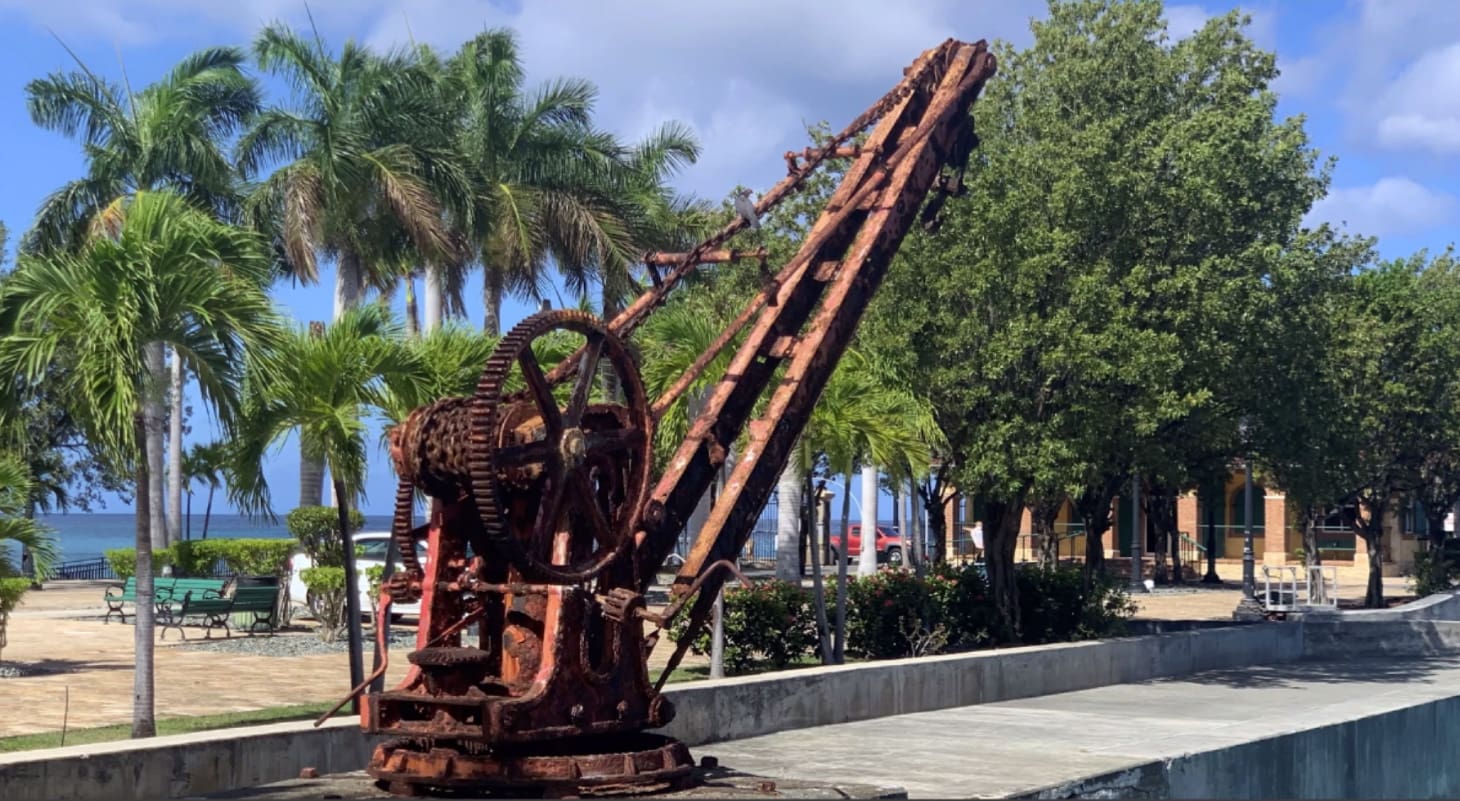 Another photo is of a scene at the end of the pier in Frederiksted that probably raised questions in some residents' minds a long time ago. It is the placement of a very ugly, very corroded crane that hardly fits into the gentle, welcoming atmosphere that the rest of the entrance to Frederiksted emphasizes. One of the engineers for the Port Authority said it was placed there as a showpiece. Gittens said, "It is a hazard."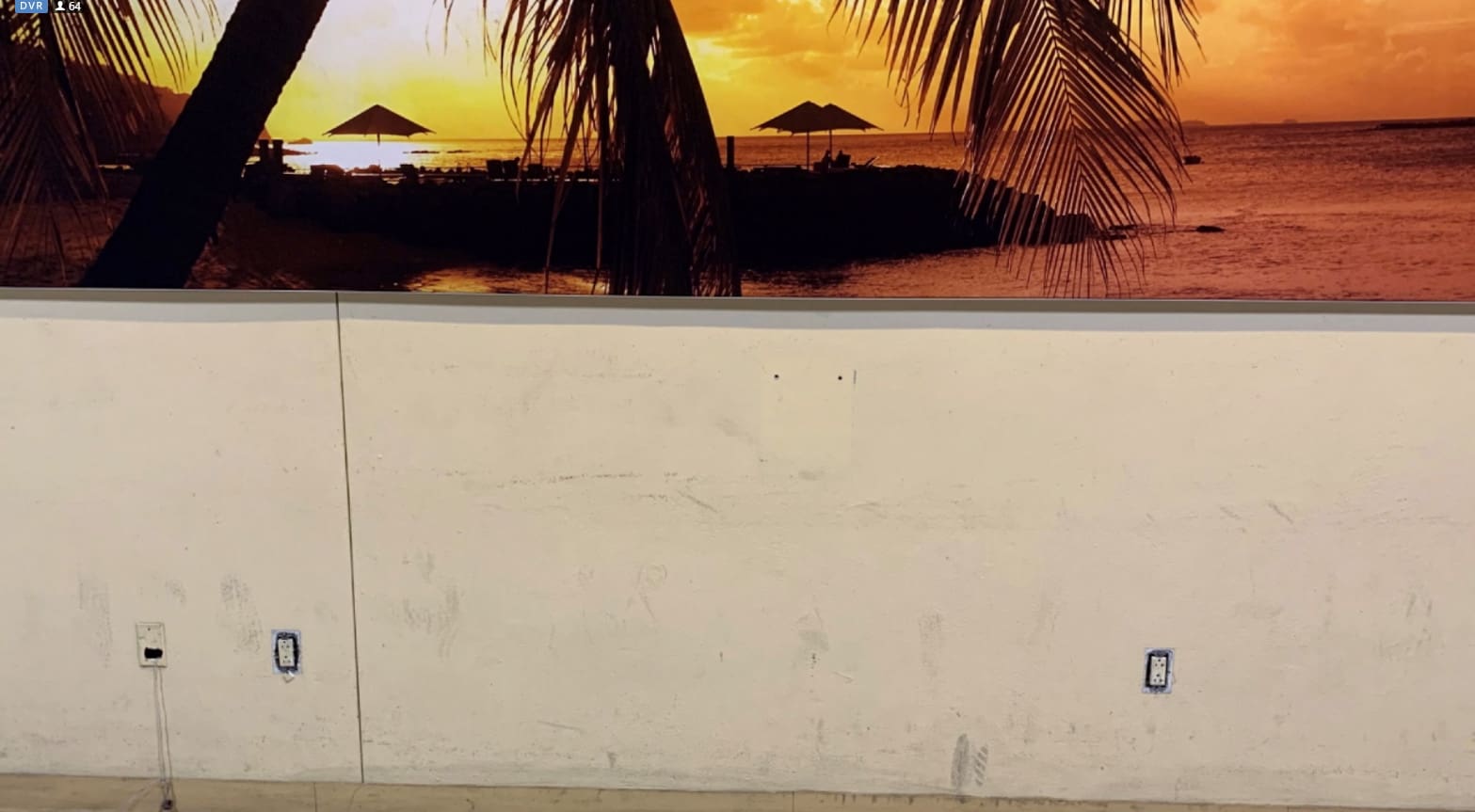 Finally, Gittens showed a wall in an airport where the electric outlets had no coverings. He said, "I am asking all government agencies to come together and resolve these issues.
Dowe said some of the problems were inexcusable but added there was a funding problem. He said that for the last 25 years, "Cruise passengers arriving on St. Croix have not paid a cent to the government."
Senators attending the meeting included Gittens, Milton Potter, Novelle Francis, Jr., Genevieve Whitaker, and Alma Francis Heyliger. No votes were taken at the information-gathering hearing.