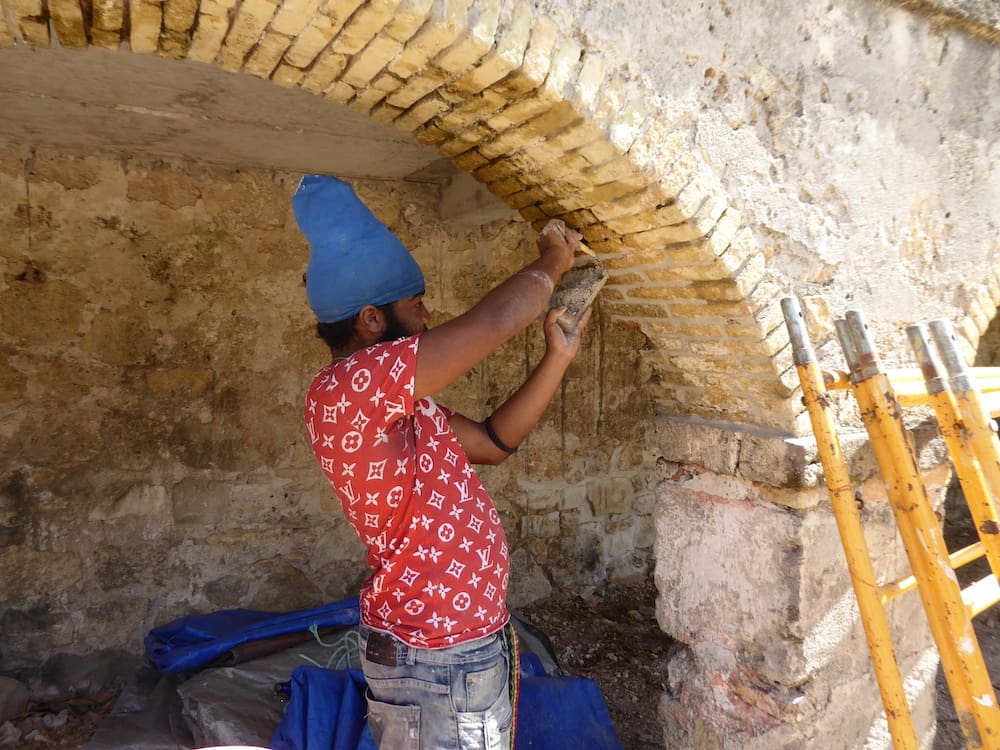 Five young men are learning more about stone masonry while repairing an historic building on St. Croix through the sponsorship of The National Trust for Historic Preservations' HOPE Crew, The Nature Conservancy and Crucian Heritage and Nature Tourism.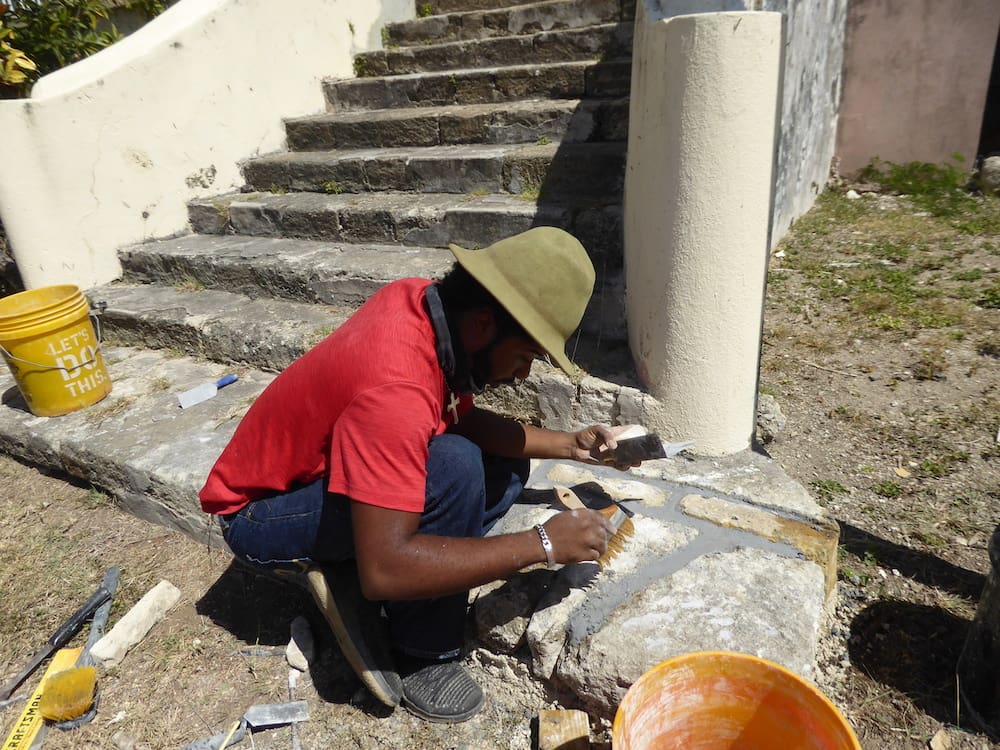 Under the guidance of David Gibney, instructor for the National Trust's Hands On Preservation Experience, the crew will work 60 hours at the 25-acre Little Princess location of The Nature Conservancy, using special mortar blended in Pennsylvania to match, as well as possible, that was used to build the mid-1700 estate. Some of the repairs covered up Portland cement used more recently to make repairs, but "doesn't look good," Gibney said.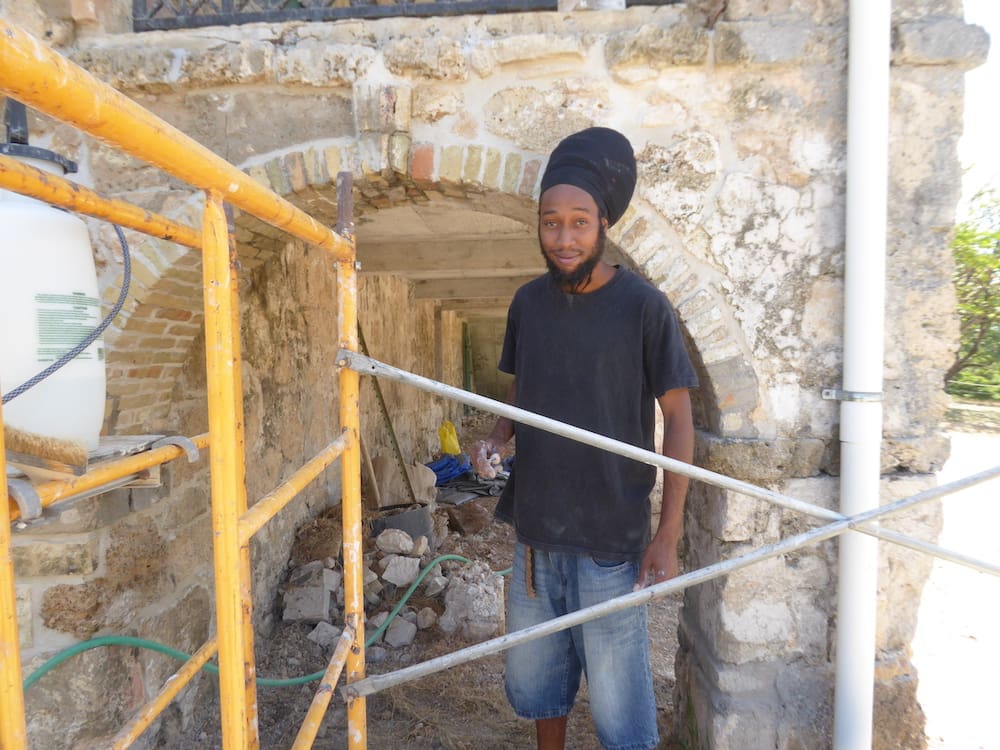 "The focus is an introduction on how to do the work – the tools, the technology. And they're doing a fabulous job," Gibney said.
All five men had previous masonry experience but none had worked on restoration and preservation, they told the Source. Three are brothers who learned from and worked for their father, the fourth had been part of Crucian History and Nature Tourism's woodworking program.
"I'm interested in learning everything I can. It's my journey in life," Jomahal Sanes said. He also had previously worked in masonry, heavy equipment, welding and with the CHANT program.
The fifth student, Alfredo Carmona, Jr. said he wanted the opportunity to get help starting a business. Previously, Carmona worked at the refinery and with the Federal Emergency Management Agency.
Brothers Allem, Matteo and Gilberto Harry learned the basics from their father. Allem said he wanted a different experience in the trades and Matteo said it's the kind of work he wants to do.
On their last day, Gibney plans to teach the men about estimating a project, how to charge for their work, customer service and how to start a business. The students will be presented with a new set of tools and a work certificate at the end of the day.
The National Trust is a privately funded non-profit organization working to save America's historic places. The HOPE Crew program was created in 2014 to bring preservation and preservation trades to a young diverse audience. Since the beginning of the HOPE program, more than 165 projects have been completed, over 750 young people and veterans have been trained and more than $18 million of preservation work has been performed.
Frandelle Gerard, CHANT's executive director, said the project was planned for May 2020, but COVID-19 put it on hold until now.
"CHANT's Building Arts Institute is designed to empower the participants in our programs to become experts in their field and to fill the gap in employment created by the loss of the traditional building arts skills," she said.