Making the announcement from the annual Seatrade Cruise Global conference, Royal Caribbean officials promised increased passenger growth territorywide in the coming year, with up to 70 percent more passengers to Crown Bay on St. Thomas and triple the numbers on St. Croix.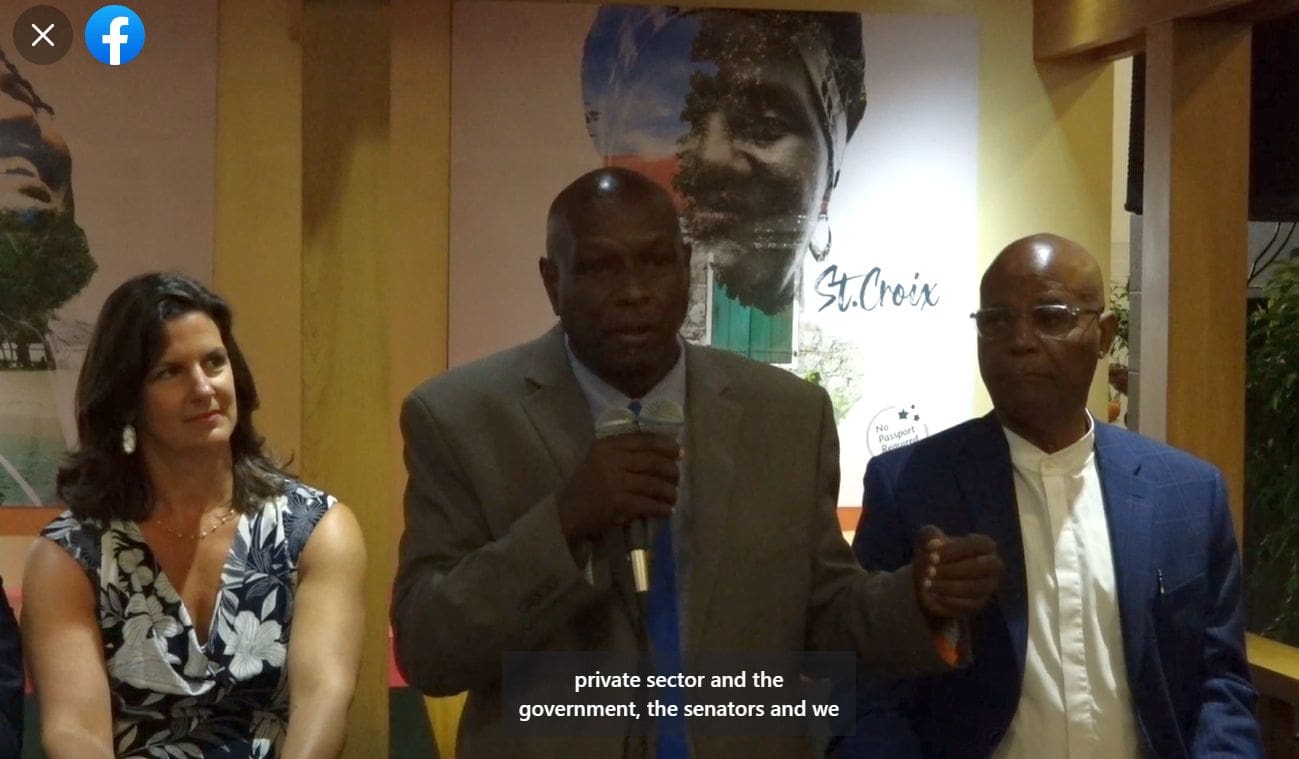 V.I. Port Authority Executive Director Carlton Dowe said the growth is in comparison to the cruise line's pre-pandemic numbers, which hit a maximum of 50,000 passengers on St. Croix in 2019 – bringing next year's numbers up to about 140,000 people. A projected total next year of at least 500,000 is expected for St. Thomas.
As many visitors to St. Thomas are repeats, Dowe added that a new draw had to be included to get them off the ships. That's why, he said, Royal Caribbean will be augmenting its excursion packages with a new trip to St. John, meaning that passengers coming off the boat in Crown Bay can hop a boat directly to Cruz Bay.
"All three islands will be benefitting from this relationship," he said at a press conference in Miami, where Seatrade is being held. Each St. John trip will have a capacity of 400 passengers.
Highlighting the theme of this year's conference, which celebrates resilience, Dowe pointed out that the pandemic and the lull in cruise ships to the islands had a domino effect economically at its peak. While the territory is "by no means out of the woods yet," the announcements made Tuesday bring hope, he said. Putting the gravity of the pandemic in context, Tourism Commissioner Joseph Boschulte said prior to the onset of COVID-19, about 70 percent of all visitors to the U.S. Virgin Islands came in by cruise ship.
"This news is even more welcome on St. Croix," Boschulte added. "With more passengers, that also means the investment on the cruise excursion side, especially, will increase."
Royal Caribbean officials confirmed their intent to grow the "land experience" on the big island first before they think about bringing larger ships in. While St. Thomas can berth the cruise line's largest class of ships, the Oasis, St. Croix can accommodate the voyager class, with about 3,000 passengers each on board.
Royal Caribbean officials added that the cruise line has been able to bring "thousands of passengers" to the territory since its return to the waters a year ago.