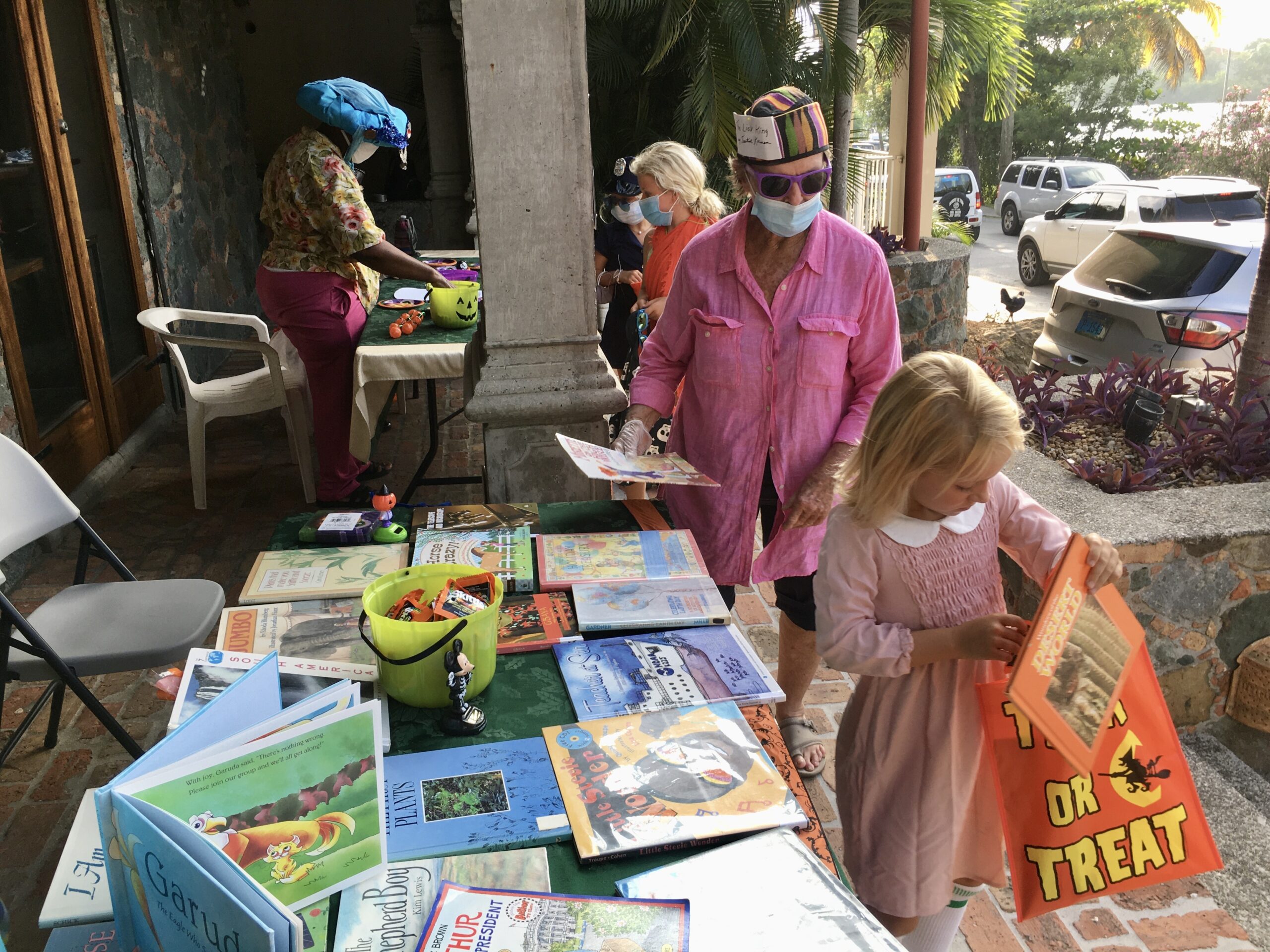 St. John children are invited to pick out a book to take home during a book giveaway planned as part of the Earth Day celebration on Friday, April 22.
The books will be distributed between 9 a.m. and 2 p.m. in Frank Powell Sr. Park in Cruz Bay by members of AARP and "The Bookies," a book club originally based in Coral Bay.
Many of the books to be given away have been chosen to appeal to children from the Caribbean, according to Pam Gaffin, a long-time member of The Bookies.
"We knew children would be coming through the park with their schools for Earth Day, so we figured this would be a good opportunity to get the books in their hands," said Lisa Etre, another book club member.
Parents of preschoolers are encouraged to come by and pick out a book for their children who are too young to attend the fair with a class.
The Bookies organized a similar book giveaway at Halloween in 2021 which was very successful.
The books have been donated by current and former residents of St. John who were concerned that children on St. John may not have access to quality books since the Elaine I. Sprauve Library in Cruz Bay closed in 2019.
The St. John library is currently undergoing repairs and is still months away from reopening, according to a press release from the Department of Planning and Natural Resources.