He would develop into a savvy politician, a deep-thinking and hard-working statesman, a crusader who helped transform the Virgin Islands from a federal afterthought to a place worthy of consideration and respect.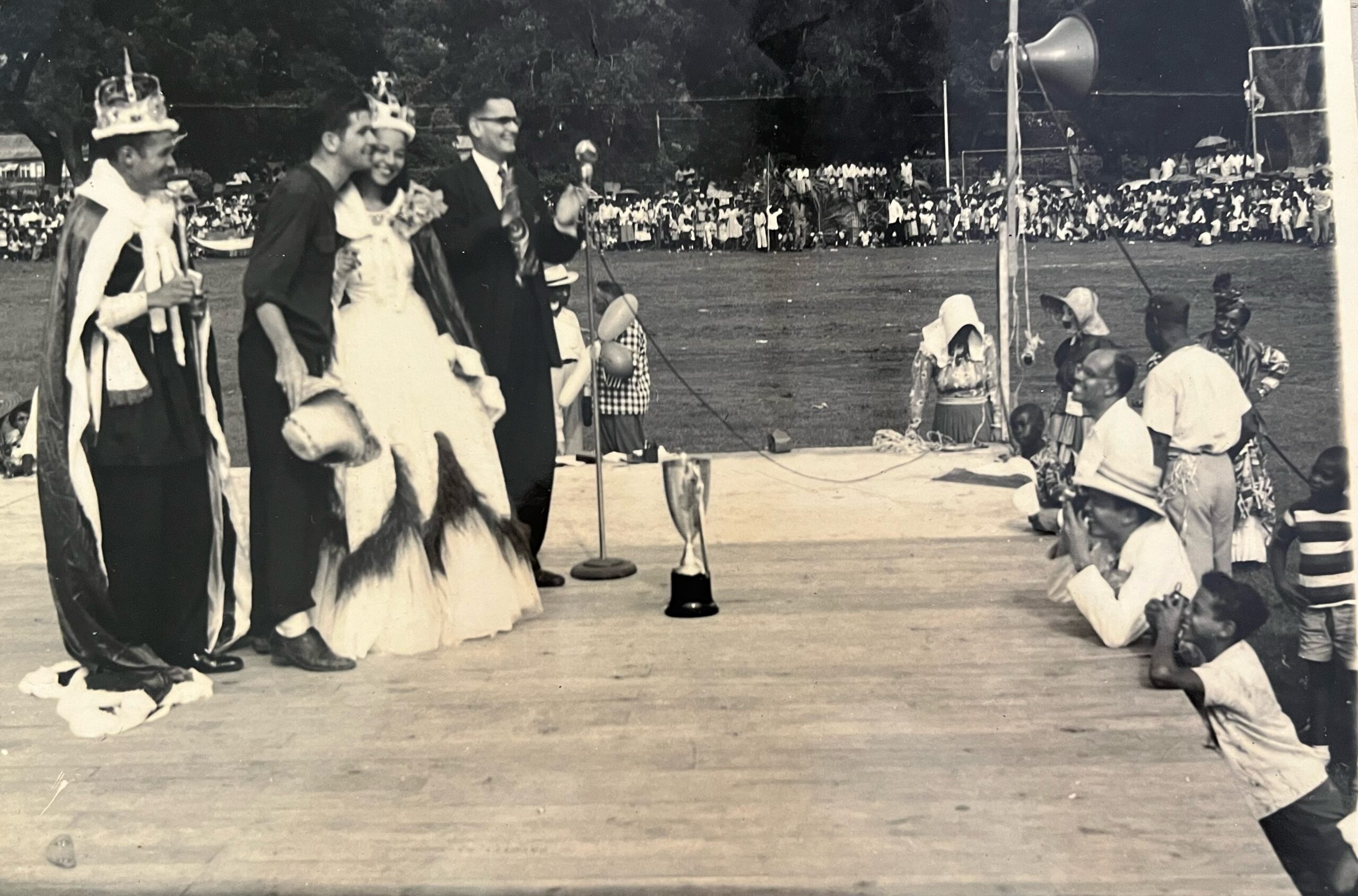 But in 1950, Ron de Lugo was barely 20, just out of the Army, and back home on St. Thomas, lookin' a job. He found one at WSTA Radio, where he was able to couple broadcast skills he developed in the military with a love of the island and its people. And where he endeared himself to a wide spectrum of listeners.
De Lugo, who died in 2020 and who will be celebrated in a special memorial service early next month, has been and will be lauded for a multitude of achievements during his 10 terms as the Virgin Islands congressional delegate in Washington.
Next week, he will be remembered for a more personal contribution – his pivotal role in establishing Virgin Islands Carnival in 1952. To mark the fete's 70th anniversary, Carnival Village is named "Deh Village, De Lugo."
"I think that is such an honor," said Carmen Sibilly, who is also being celebrated this year since she was the first Carnival queen.
She recalled that de Lugo was already a popular fixture of island life by 1952.
"It was such a pleasure when you woke up in the morning to hear his voice," she said.
Make that his voices. Because he used two of them.
The radio announcer had a well-schooled broadcaster's tone and confident English. His frequent guest, Mango Jones, was a whole different auditory sensation. Mango was of the people and for the people, and he always had a story to tell.
"How could he change from one man to the other and make it sound like two people" was a wonder to Sibilly. But the two would hold conversations in swift back-and-forth exchanges.
She recalled "Mango" relating a tale about how he passed the cemetery in the dark and heard two ominous voices reciting, "one for you, and one for me, two for you, and two for me . . . "
It was apparently a local take on a classic joke: Two boys (or two gravediggers) are divvying up nuts in a graveyard, and an impressionable passerby mistakes their voices for Satan and St. Peter deciding the eternal fate of the surrounding souls. When they turn their attention to the "nut" outside the cemetery fence, the hapless witness runs for his life.
The debate continues about whether 1952 was the first year a Virgin Islands Carnival was held. Sibilly said before the islands were transferred from Denmark to the United States in 1917, there were three events that some people consider carnivals in 1912, 1914, and 1916, but they were much smaller affairs.
Whether you call it a revival, or a creation, the 1952 Carnival was the result of a small number of people pushing the idea, and one of the most influential was de Lugo, who used his radio show, and his alter ego to promote the event.
"You'd be hearing Ron de Lugo on the radio, saying 'Let's get together,' " she recalled.
And the public recognized his role at the time. Among the many bands that took part in the parade was a makeshift group brought together for the occasion and calling themselves "the Gravediggers" in a nod to Mango Jones' cemetery story.
By 1956, he had moved to St. Croix and was on his way to a lifelong political career. He was elected to the V.I. Legislature for two consecutive two-year terms. In 1961 he served as the administrator for St. Croix, then returned to the Legislature for another two terms.
In 1968 the territory sent him to Washington as its "representative." And once Congress voted to give the territory a delegate in the House of Representatives, it was de Lugo who was elected to the position in 1972.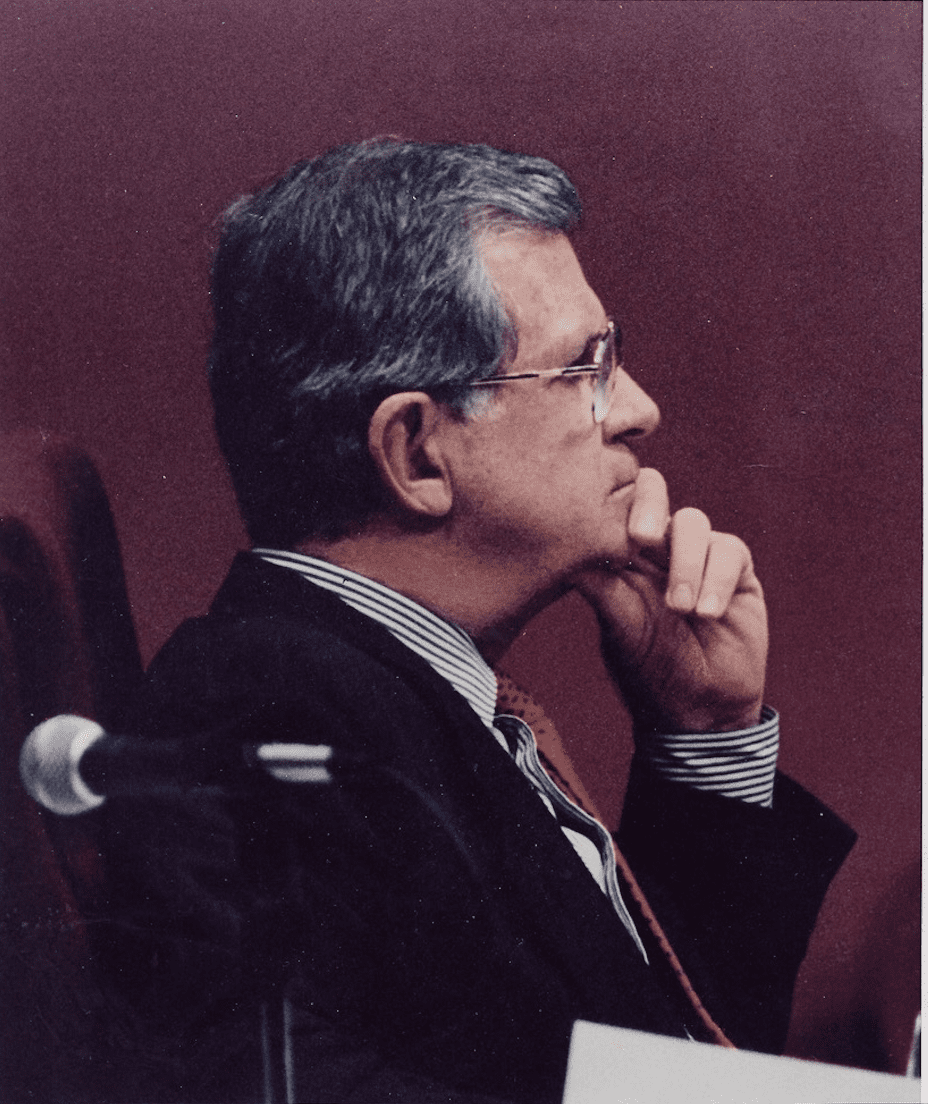 The seat remained his until he retired in 1994. The only time he left it was from 1979-1981 because he made an unsuccessful run for governor in 1978.
A statement he made on the floor of the House in 1994 sums up his vision of the Virgin Islands during his service in Congress:
"From the beginning, my formal platform had two main planks. I wanted us to exercise more control over our political destiny. And I wanted a better standard of living for our people … It was the desire to see us cast off the chains of colonial rule that led me to a career in public service."
In 1968, when de Lugo first went to Washington, the federal government sent all of $20 million in grants and other aid to the Virgin Islands, according to an account of de Lugo's career by V.I. historian Paul Leary. In 1990, the federal government sent $273 million to the territory – with inflation accounting for only a slight portion of the difference.
He was instrumental in getting millions of federal dollars for the expansion of the St. Thomas airport and improvements to the St. Croix airport and for disaster relief after Hurricane Hugo in 1989, among other projects.
Funding was only a part of the story. For Leary – and many others – the more important work de Lugo did was in helping to advance the rights of Virgin Islanders and promoting equity with stateside residents for people living in the Virgin Islands and in other territories. With other territory leaders, he pushed Congress to give the islands more self-governance and more autonomy.
In 1970, Congress authorized the Virgin Islands to elect its own governor rather than being administered by a federally appointed governor.
In 1976 de Lugo sponsored and pushed the passage of Public Law 94-984, which gave Virgin Islanders the right to draft their own territorial constitution, similar to a state constitution, rather than living under a federal blueprint.
In 1981, he fought for V.I. control over the return of federal excise taxes directly to the territory, rather than being under the purview of the U.S. Interior Department – a change that gave the Virgin Islands solid standing in the bond market and the ability to borrow money for infrastructure improvements that local leaders deemed important.
In 1982, Leary said, de Lugo "engineered" the Non-Immigrant Alien Adjustment Act, which gave freedom from bonded status to thousands of residents who had come to the territory as workers from other Caribbean islands, and opened a path to citizenship for them.
In 1984, at de Lugo's urging, Congress authorized the creation of a local appellate court system and expanded the jurisdiction of what was then called the Territorial Court, now known as Superior Court.
His congressional achievements are myriad and varied, all with the central theme of improving things for his constituents.
His success was "an extraordinary achievement," according to Sheila Ross, who served many years as his chief of staff, considering that as a delegate from a territory, he had no vote on the floor of the House. His only clout was in committee. But he knew how to use that.
He got to know the other members of the House, both Democrats and Republicans, and what was important to each of them, Ross said. He could offer support for items in committee and thus garner support for V.I. initiatives.
It was a bit of Mango Jones' style – friendly, non-threatening but knowledgeable, and right on point.
With de Lugo's death coming as it did in the height of the COVID pandemic, there was limited opportunity for the V.I. community to react to his passage. In recent weeks, there has been a concerted effort to rectify that circumstance.
Gov. Albert Bryan Jr. proclaimed March 30 Ron de Lugo Day.
As part of V.I. History Month, the V.I. Education Department sponsored a panel discussion about his formative role in the territory's political coming of age. Chaired by former Delegate to Congress Donna Christensen, the panel featured two of the many staffers and interns mentored by de Lugo who have become successful government leaders: Brian Modeste, staff director for Insular Affairs at the House Committee on Natural Resources, and Adrianne Todman, deputy secretary of the U.S. Department of Housing and Urban Development.
And a few days after Deh Village De Lugo closes, there will be a Memorial Mass at Sts. Peter and Paul Cathedral at 9 a.m. on May 2. The public is invited.