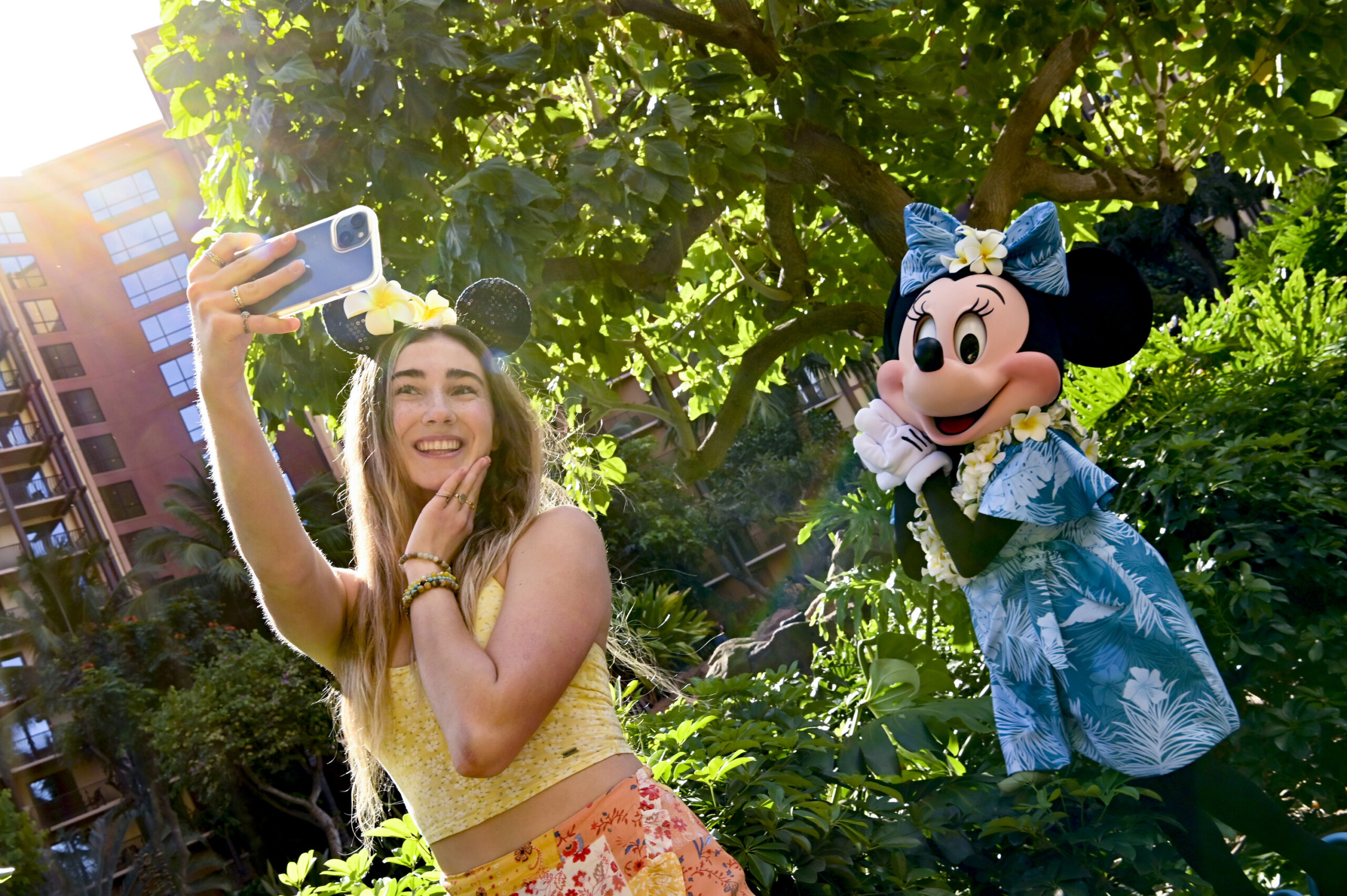 Fans of Allegra Miles who have been rooting for her on "American Idol" will want to tune into the show Sunday, April 17, on ABC at 8 p.m.
That's when the public learns which singers made it into the top 20. The three-hour show will give the viewers a chance to listen to each of those winners perform a song and then vote (that night only) for their favorites. The top 10 vote-getters will be announced Monday night, and the judges will also select four other contestants to move on to the next round.
Miles, whose family has been part of the St. John community since the late 1960s, is now in Los Angeles preparing for the live shows on "American Idol."
"We're doing different shots for the live shows and rehearsing songs – to be as
prepared as possible for however far we get in the competition," she said. For the show on Sunday, Miles came up with her own arrangement of the song "Free Fallin'" by Tom Petty. "I chose it because I connect with the lyrics of freedom, of experiencing the world with its beauty. The song talks a lot about California. John Mayer did a version that became pretty popular."
Rather than singing her version while playing the piano, Miles will be performing with the band so that she can move around and express herself more as she sings. She has full confidence in "Idol" music director Kris Pooley, who has worked with Katy Perry, Pink, and others. Miles' parents, Thia and Raf Muilenburg, will be joining her in Los Angeles this
weekend to be with her when the winners are announced.
Some V.I. residents who tried to vote last week for their choices on "American Idol" encountered some glitches, getting messages that only residents of the United States and its territories could vote – as if the U.S. Virgin Islands wasn't a territory. An official from ABC said those problems were being addressed.
The window for voting is very short: voting begins at 8 p.m. Sunday and ends at 6 a.m. on Monday. In order to give Miles the maximum number of votes, viewers must first sign up for an account at ABC.com and also download the American Idol app.
There are three ways to vote, according to the Allegra Miles Fan Group on Facebook:
1) Go to the American Idol website to register 10 votes for Allegra;
2) In your American Idol app, give Allegra 10 votes; and
3) Text Allegra's contestant number (shown onscreen) 10 times to "21523."
Note: Only United States residents – including the United States Virgin Islands and Puerto Rico – age 16 and older can vote on the app and online (this is not a requirement for texting). Voting by app and online is by account, not device, so if more than one person in your household uses your device, they can also vote using their own account, and multiple email accounts per household are allowed.
To view Miles' performance last weekend at a Disney Resort in Hawaii, click here.