On Tuesday, Senate President Donna Frett-Gregory confirmed there is an on-going sexual harassment investigation against St. John Senator-at-Large Steven Payne Sr.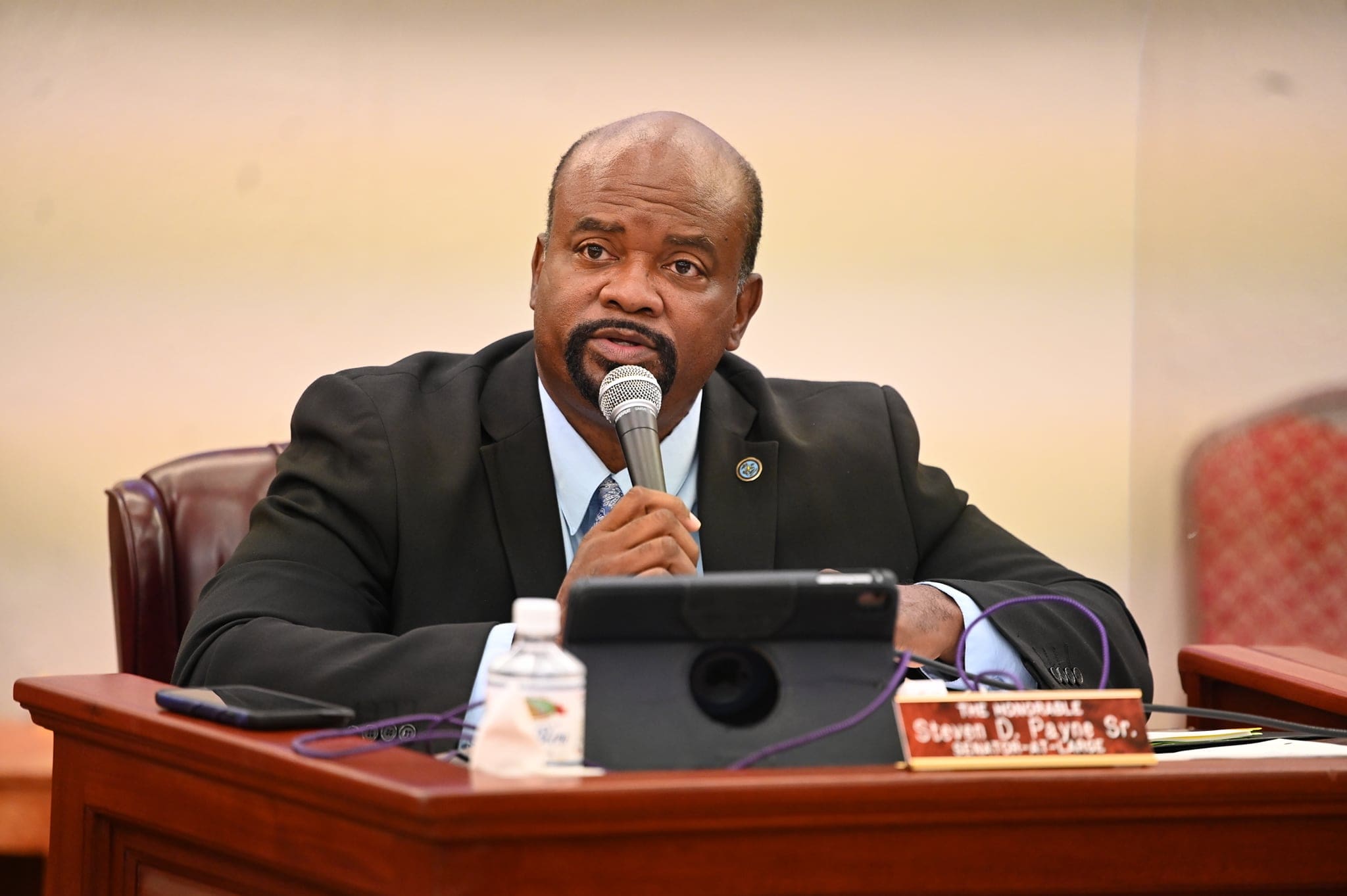 On Tuesday morning, The Source reached out to Frett-Gregory for an update regarding a recent investigative report sent to her office. Her office declined comment at this time, citing confidentiality policies.
In a Tuesday afternoon press release, Frett-Gregory expressed the need to explain to the public the process that ensues as a result of allegations, such as those against Payne, and why all parties involved will be required to maintain strict confidentiality to safeguard privacy, security and reputation.
"The Office of the Senate President has received numerous inquiries from the media, and it is important that the process be explained to the public," said Frett-Gregory.
According to the release, the Legislature's sexual harassment policy investigation process is kept "confidential to protect the complainant, the accused and all witnesses."
Being that the alleged harasser is a senator in this matter, the Senate president has the ability to select a member of the Legislature to secure a response from the accused, and the names of witnesses, if any, who can substantiate the accused's response. In this case, Senate Vice-President Novelle Francis Jr. was selected and will hold the responsibility of obtaining the information.
According to the release, Payne must submit a response within five days of receiving the complaint against him. If by the eighth business day Payne has not submitted a written response, he will be considered to have declined the opportunity to respond. However, the investigation will proceed. Payne's failure or refusal to respond will be noted in the investigative report.
Rule 810 of the 34th Legislature states that if evidence suggests that the alleged harassment has occurred, the Committee on Ethical Conduct will be informed for further action to be taken.
Lastly, according to the release, there will be no further public comment on the matter from the office of the Senate president until there is deemed to be an appropriate time to maintain the integrity of the process and the institution.