A unique relationship was cemented over the weekend by like-minded people on St. Croix and food and spirits lovers from Loudoun County, Virginia.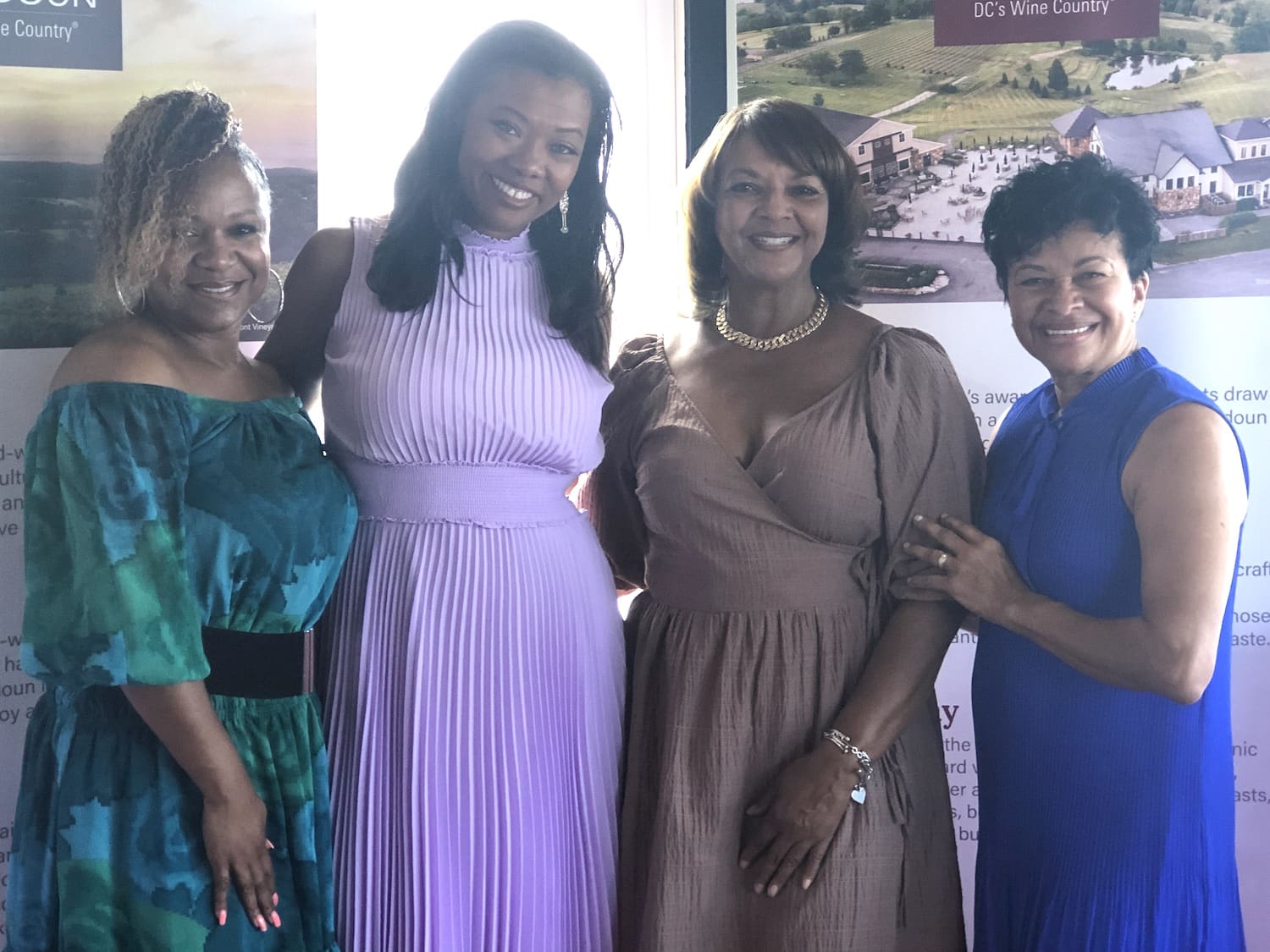 The first in the ever-widening circle of friendships began in the early days of COVID when Anthony Weeks, founder of the St. Croix Economic Development Initiative and Kalaloo Alliance Media, and Carolyn Howell, president, and chief executive officer of Events USA and former board chair of Visit Loudoun, Virginia met through a mutual friend. Howell was looking forward to the upcoming events she was planning. Weeks had recently launched OUR television network on St. Croix.
"I've been doing this for 25 years, and 2020 was to be our biggest year. I was ready to rock and roll," she said. "By April 15, I'd lost every event."
When she met Weeks, she had just started selling PPE, and they agreed she would host a health show on the network. Eventually, he discovered tourism and cuisine were her areas of expertise and flipped the focus of her show towards tourism and entertainment.
Howell's first guest on OUR was her friend Maria Kopsides, founder of Cookology, a cooking school in Loudoun County with almost 60 employees before the COVID pandemic. Then, she interviewed Tracey Hamlin, recording artist and incoming board chair of Visit Loudoun. Hamlin had experience in several areas – providing backup and road managing for Gloria Gaynor and others and starting her own record label and concert production companies. She started her career in marketing for Def Jam.
After a time, Hamlin and Kopsides became involved in the collaboration between St. Croix and Loudoun County. They plan to bring Cookology to St. Croix.
Howell became an executive producer for OUR's Caribbean Food Network, and Hamlin was given her own show interviewing entertainers and business people.
Also included in the Loudoun Country delegation was Kindra Dionne, founder and owner of Fifty Leven Wines – the only African American winemaker among Loudoun County's more than 45 wineries. She said she interviewed her good friend Hamlin and then Weeks asked if she would travel with the group to St. Croix and allow her wine to be the official wine of the Caribbean Food Network.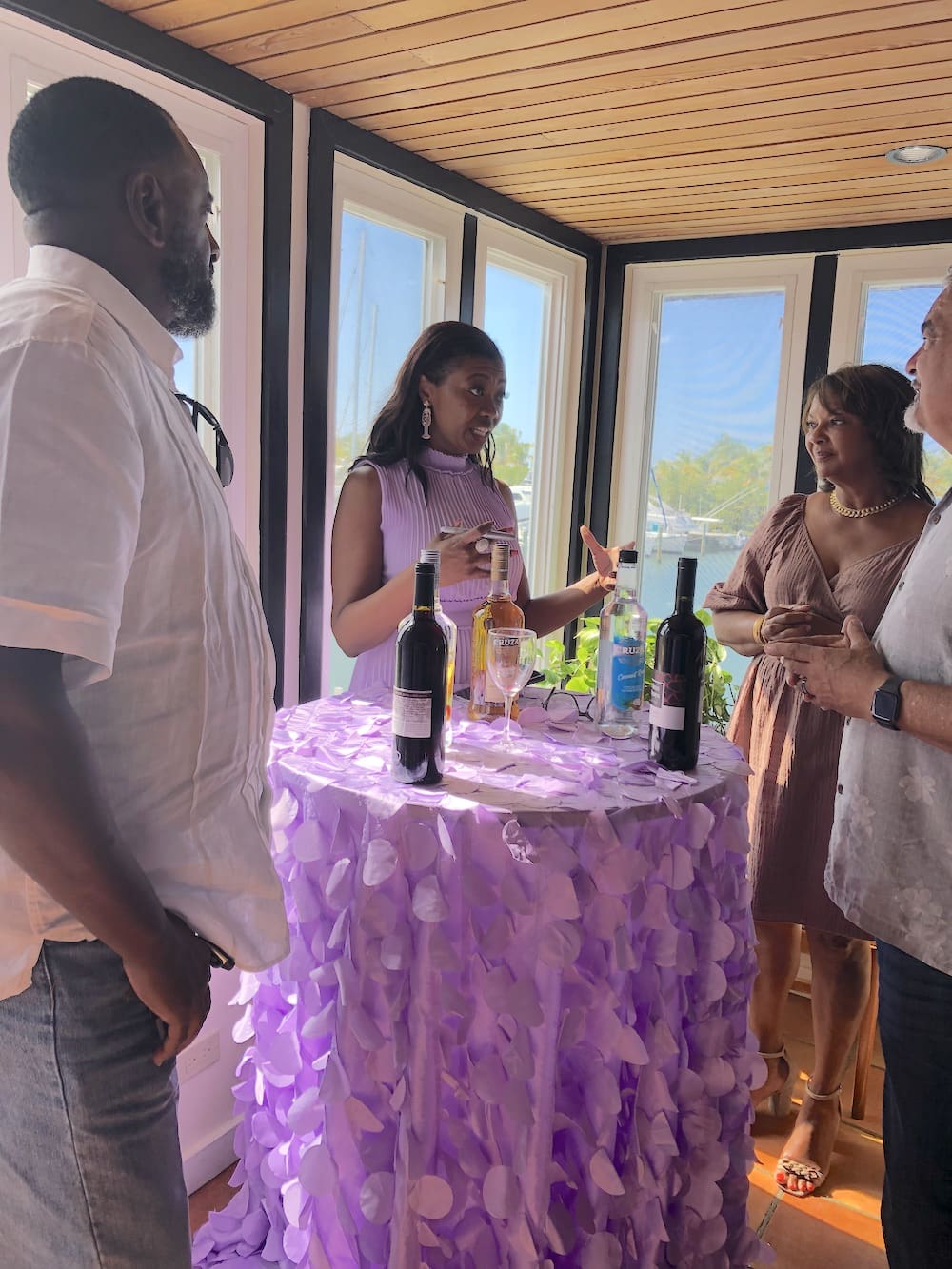 "Say less," she said and cleared her calendar.
Dionne has earned four college degrees and said her knowledge of psychology helped her study reactions at wine tastings. She wondered why there were so many half-finished glasses left behind and came to the conclusion that the wines paired with bar food were too tannic and dry. She took that into consideration when she crafted her wine.
Howell also engaged the District of Columbia Chamber of Commerce and, as a board member, signed an agreement to cover all of their events on OUR TV.
"I told them there is an opportunity for you to have your own channel on OUR TV network – your own show where you can help merchants and business owners shine a light on certain businesses," she said.
Then Howell and Hamlin reached out to Visit Louden and convinced them to participate. Since Virgin Islanders travel during the summer and Virginians travel during the winter, there is an opportunity for both areas to attract visitors, they said.
Gov. Albert Bryan Jr., V.I. Tourism, the UVI RT Park and Economic Development Authority executives welcomed and met with the delegation from Loudoun County at a press conference Friday at Government House. They continued to meet over the three days.
St. Croix Welcomes Loudoun County
After Friday's media briefing by the governor, Chef Charles Mereday's Parrotfish restaurant in downtown Christiansted welcomed locals and visitors for Cruzan rum pairings with appetizers. Weeks, Howell and Jessica Cuyler, executive producer for the Caribbean Food Network, welcomed the crowd, Dionne previewed her wines, and Hamlin gave a sample of her singing talents.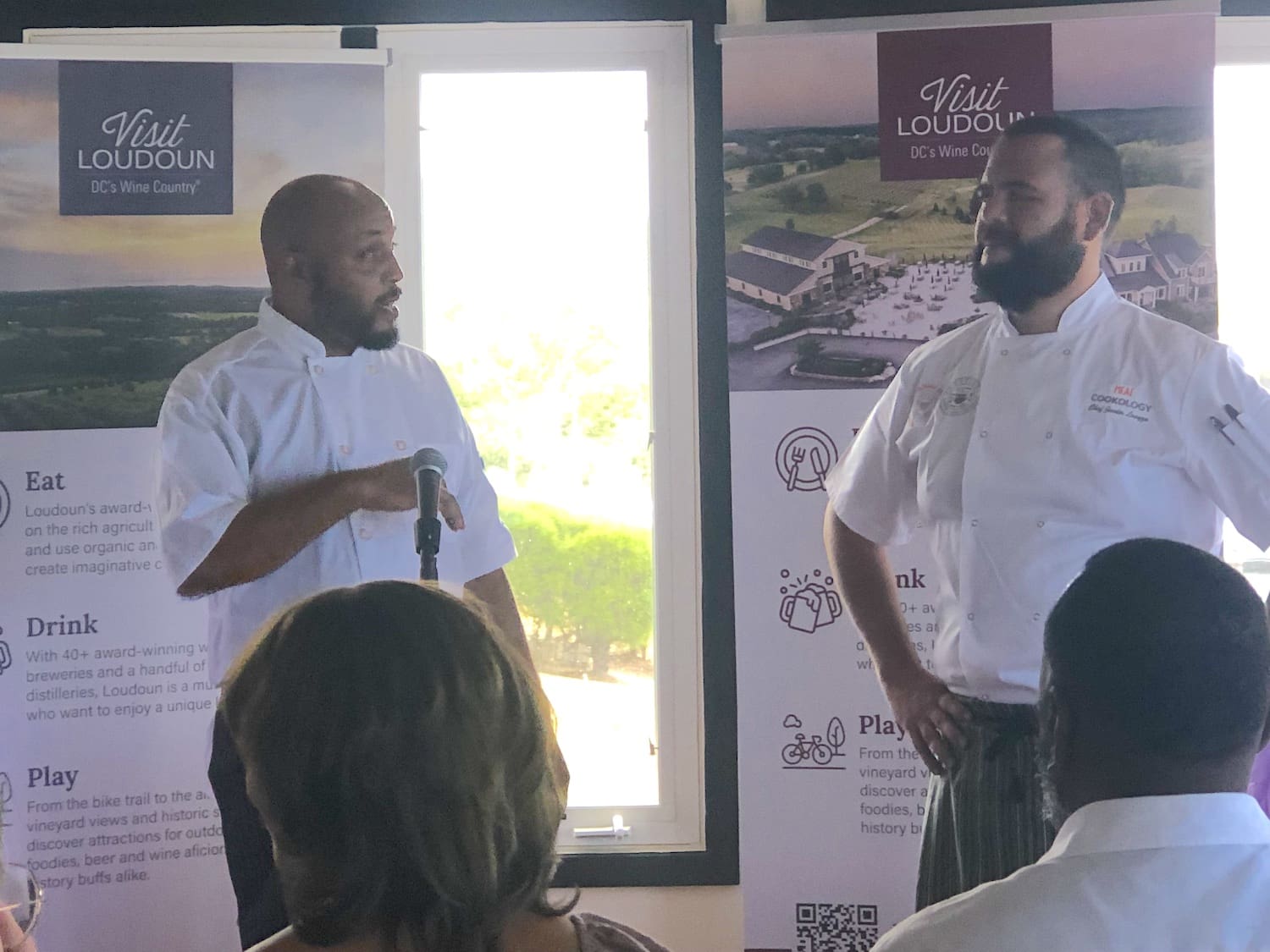 Saturday afternoon, Mereday hosted a group at the Galleon for more gourmet food and Dionne's wine. She poured two reds and two whites paired with dishes Mereday and Javier Loayza from Cookology selected. The food included upscale chicken wings with a smooth pear wine and key lime and fruit tarts paired with Vibranium – a port and brandy mixture.
"I want Chef Mereday to say, 'Kindra, your wines are so great, I want them to be the official wines of the Galleon,'" she said.
Howell, Weeks and Cuyler welcomed the group, and Dionne captured their attention with an entertaining description of each wine. Hamlin thrilled the crowd with a vocal tribute to Dionne Warwick, Etta James, and Aretha Franklin.
To end the weekend of festivities, the St. Croix organizers and the Loudoun County visitors joined the public at a concert Sunday afternoon at the Caribbean Museum Center for the Arts. In addition to Hamlin's stunning vocals, internationally known jazz pianists Charu Suri and Jim Kimo West entertained.