Fans of Allegra Miles, the 19-year-old singer who spent much of her childhood on St. John, were pleased to catch a glimpse of her bursting through the studio doors with a happy grin after reaching the next round of "American Idol" on March 28. At the same time, they were a little disappointed that they didn't get to see her perform in the first Genre Round.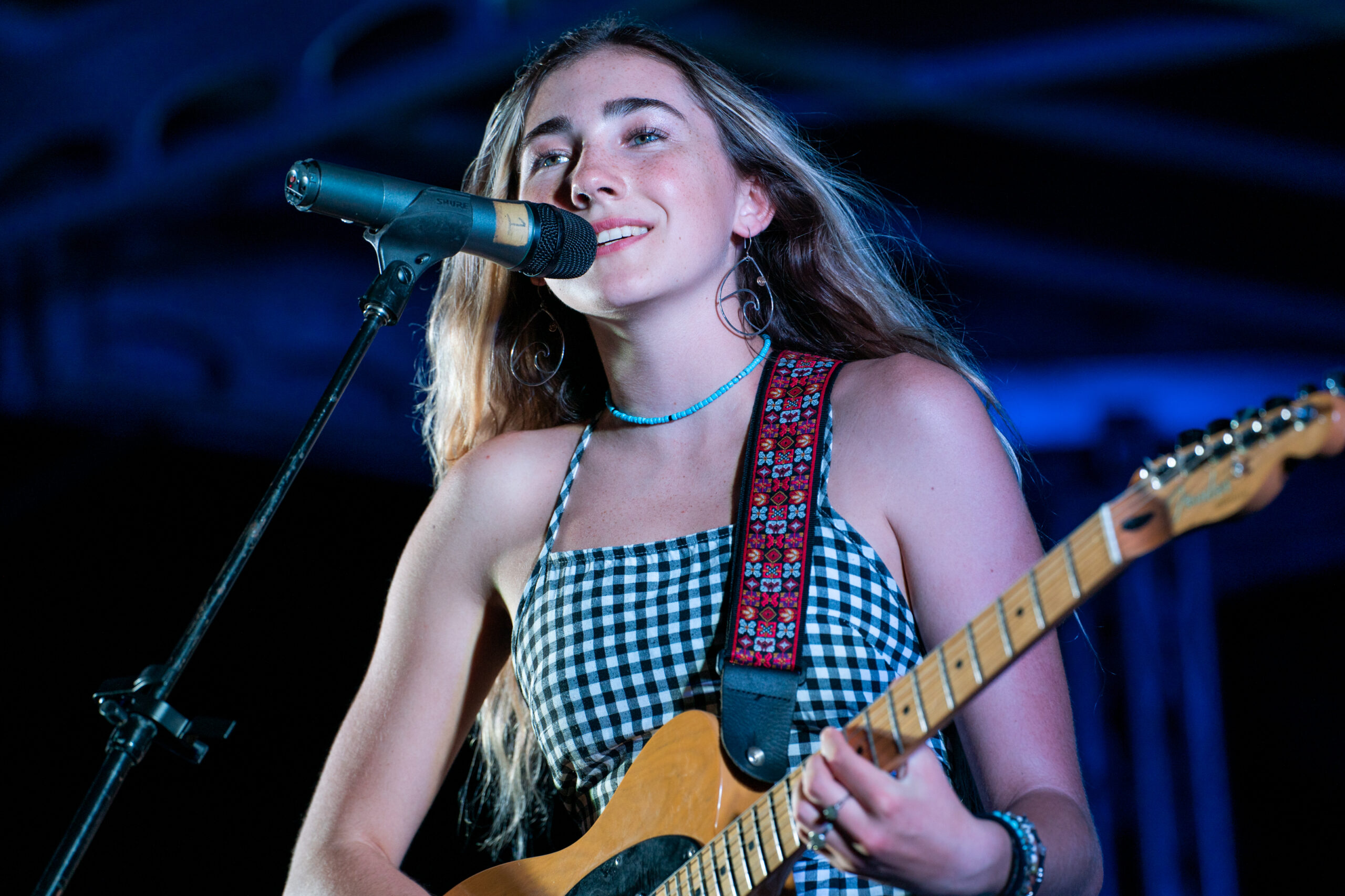 But Miles has been assured that she will be featured prominently in the Duets Round of "American Idol," which airs on ABC Sunday night, April 3 at 8 p.m.
"I am singing with Taylor Fagins — he's an incredible artist and songwriter who sang a really powerful original song for his 'Idol' audition," said Miles. "We are singing 'Locked Out of Heaven' by Bruno Mars. It's a soulful pop/R&B song, but we definitely made it our own."
Miles said the process of preparing for the Duets Round was definitely the most stressful part of all of Hollywood Week.
"Once we were done filming the Genre Round and knew who was going through to Duets, we found out at around 9 p.m. that night who our duet partner was." Miles and Fagins immediately had to choose their song from a list of about 50 titles and then stayed up very late learning the song, creating their arrangement, and memorizing lyrics.
"We slept for maybe three hours, then woke up very early to rehearse the song on stage. Just a few hours after that, we performed our song for the judges," Miles said. "While it was challenging, it was also incredible and so much fun singing with Taylor and creating our arrangement. He made it a really wonderful experience, and his presence was very calming. We had prepared the best we could, and we knew we could rely on each other no matter what."
Miles, who made it to the semi-finals of "The Voice" in 2020 and has been performing her own songs as well as covers as a soloist and band member, said her artistry has definitely evolved in multiple ways over time.
"Because of difficult things I've been through in my life, I'm able to put that into my music and share a different level of vulnerability and authenticity. When I sing, I am sharing my soul and all the many angles of it. I'm really grateful I'm able to do this as it's the most genuine way I can express myself. Music and humanity are so interconnected — honestly, music IS humanity and vice versa — and I feel that interconnectivity very strongly especially when I make music."
Visit her website, AllegraMiles.com, and for more information, contact
allegramilesmusic@gmail.com.