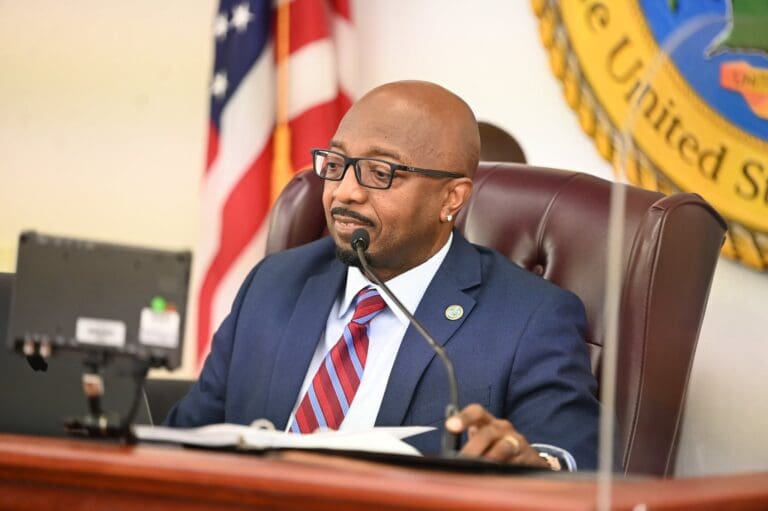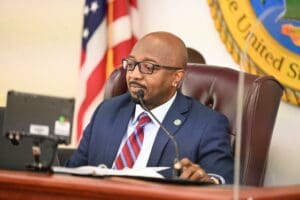 On Wednesday, the Committee on Rules and Judiciary voted to send on legislation merging the Fire Service and Emergency Medical Service as well as bills relating to the V.I. Fire Service, Port Authority, Casino Commission, insurance, optometry, and real estate. It also approved several board and commission nominees.
The committee met and voted favorably on Bill No. 34-0101. It develops a merger plan to add a unit within the V.I. Fire Service, for emergency medical services, establishing the Virgin Islands Fire and Emergency Medical Services. If fully approved, the Fire Service will become V.I. Fire and Emergency Medical Services and provide fire prevention services, fire suppression services, and emergency medical services to the people of the territory. Employees from the Fire Service and the Emergency Medical Services will be transferred to the unit.
Sen. Genevieve Whitaker expressed apprehension about the bill. She said that it should be held and that more meetings should be scheduled with department heads and employees of the Fire Service and EMS to address concerns about the merger.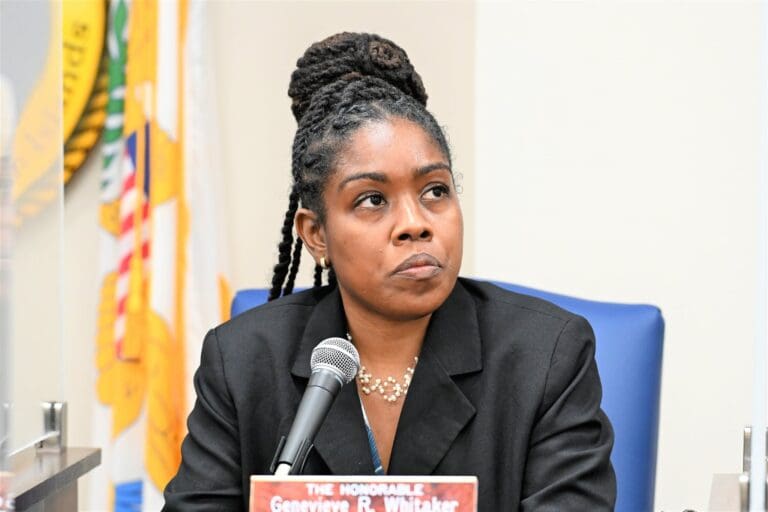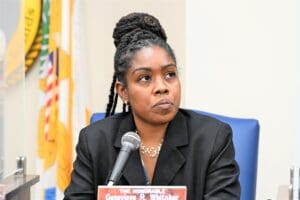 "The overall arching goal is to merge both for the safety and security of our people. But we know that when we craft legislation, it's important that we have the infrastructure in place so that the goal of the legislation can be carried out," said Whitaker.
Other senators expressed concerns as well. Sen. Kenneth Gittens addressed the hazardous pay aspect of the merger and said that, "Every fire fighter should receive that hazardous duty pay."
"These individuals continue to do a yeoman's job," said Sen. Novelle Francis, acknowledging the work of the emergency responders throughout the Covid-19 pandemic.
An amendment was made calling for any firefighter who works in the suppression under the merger to receive hazardous pay.
The members also sent on Bill No. 34-0191, which addresses captive insurance companies. It ensures state insurance departments meet baseline standards of regulation.
Sen. Whitaker said that it is "really important that we revolutionize our insurance…In every disaster we see, unfortunately, insurance companies taking advantage of our people."
Some senators felt that more information was needed on two bills before they could receive a favorable final vote. But all four bills were sent on to the full Senate.
The committee also forwarded Bill No. 34-0204 authorizing the Virgin Islands Port Authority to establish a self-insurance program. The Port Authority anticipates cost saving as a result of the program.
"My only concern with this is what would happen if there is a major incident at the port. How would they address this? What would be the government's liability," asked Sen. Kenneth Gittens.
Committee Chairman Milton Potter said specific items will be covered by the plan.
"You're looking at the pilot boats, you're looking at buoys. It's not applicable to any major catastrophes that occurs on the premises of the Virgin Islands Port Authority," said Potter.
According to the bill, with the self-insurance program, general liability, motor liability, and third party injuries will be covered.
Sen. Novelle Francis said a deposit account will be funded to ensure that there is a reserve fund to cover costs. He added that the Port Authority currently pays about $1.2 million annually for insurance premiums.
Potter and other senators are hopeful that by establishing a self-insurance program, the Port Authority would be able to utilize funding that's saved in other areas that need financial assistance for the authority.
Bill No. 34-0166 establishes requirements that an authorized surplus lines broker must fulfill before placing coverage for certain lines of insurance with a surplus lines insurer in the territory.
"Overall the bill provides clarity and the appropriate checks and balances to properly regulate the unauthorized surplus insurance process," said Potter.
All bills were voted on favorably and will be forwarded to the full body for consideration during legislative session Thursday.
In addition, the committee voted favorably in nominating Dr. Carl Maschauer, to the Board of Optometrical Examiners; Carolyn Hermon-Percell, to the Virgin Islands Casino Control Commission; and Sharon Amey, Laurent Alfred, Yvonne Toussaint, and Barbara Harris to the Virgin Islands Real Estate Commission. Nominations will also be considered during the full body.
Sens. Milton Potter, Carla Joseph, Genevieve Whitaker, Novelle Francis Jr., Kenneth Gittens, Franklin Johnson, and Steven Payne were present.
Editor's Note: This story has been corrected to reflect that the senators voted to forward Bill No. 34-0204 concerning self-insurance for the Virgin Islands Port Authority.