On Thursday, March 24 at 11 a.m., the one-day warm-up Round the Rocks Race will take place. Close to 20 yachts have been registered to race for prizes. The race will occur on a scenic course in the waters off St. Thomas, St. John, and some of the territory's offshore rocks and cays.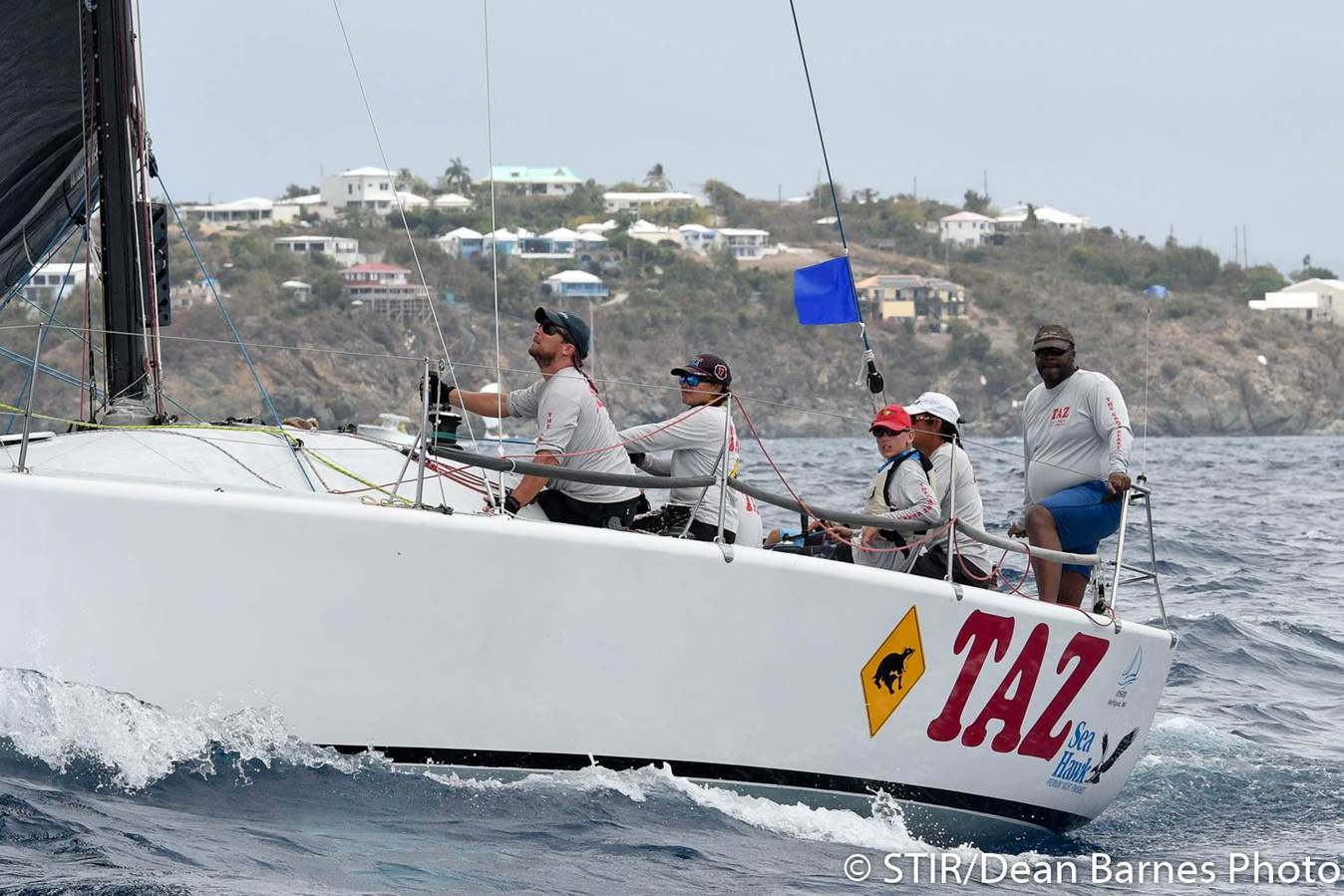 So far, entries include a half dozen IC24s and two 52-footers, the Botin 52 Fox, owned by the USA's Victor Wild, and Harmony 52, Sao Jorge, sailed by the UK's Germaine Williams. These yachts, plus Antigua's Bernie Evan-Wong and his team on the Reichel-Pugh 37, TAZ, will compete in the RTR Race and St. Thomas International Regatta in the CSA Spinnaker Racing Class.
"It's exciting to be able to go racing again after a two-year hiatus due to the pandemic," says Evan-Wong, whose team TAZ comes to STIR hot off top 10 class finishes at the RORC Caribbean 600 in February and the St. Maarten Heineken Regatta earlier this month. "It's been tough getting both boats, TAZ and our mothership, ready to race and live on, as both were just completely unused for the two years, and they didn't like that. We're coming with a mixed fun team, from far and wide, old and young, and are going to give it our best shot! I have always enjoyed racing in STIR. It's a lovely area to race in with challenging courses, interesting currents, a great venue, friendly hosts, and great comradeship!"
TAZ is currently one of nearly 50 yachts registered for STIR 2022, with more expected before registration ends on Thursday. The STIR 2022 fleet includes vessels up to 65-foot, in CSA Spinnaker, CSA Non-Spinnaker, and One-Design classes, with crews hailing from the Caribbean, USA, and Europe.
This marks the first year STYC members Kevin and Peggy Gregory will race their new Outbound 46, Blue Skies, in STIR. The Gregory's will compete in the CSA Non-Spinnaker Class.
"We raced our previous boat, a Beneteau First 44.7 named Odyssey, in several STIR regattas before it was destroyed in Hurricane Irma. Our new boat, Blue Skies, an Outbound 46, is a 'couples passage maker.' We cruise her around the Virgin Islands in the winter and sail her to Newport, Rhode Island, for summer cruising in New England. This will be our first regatta on Blue Skies."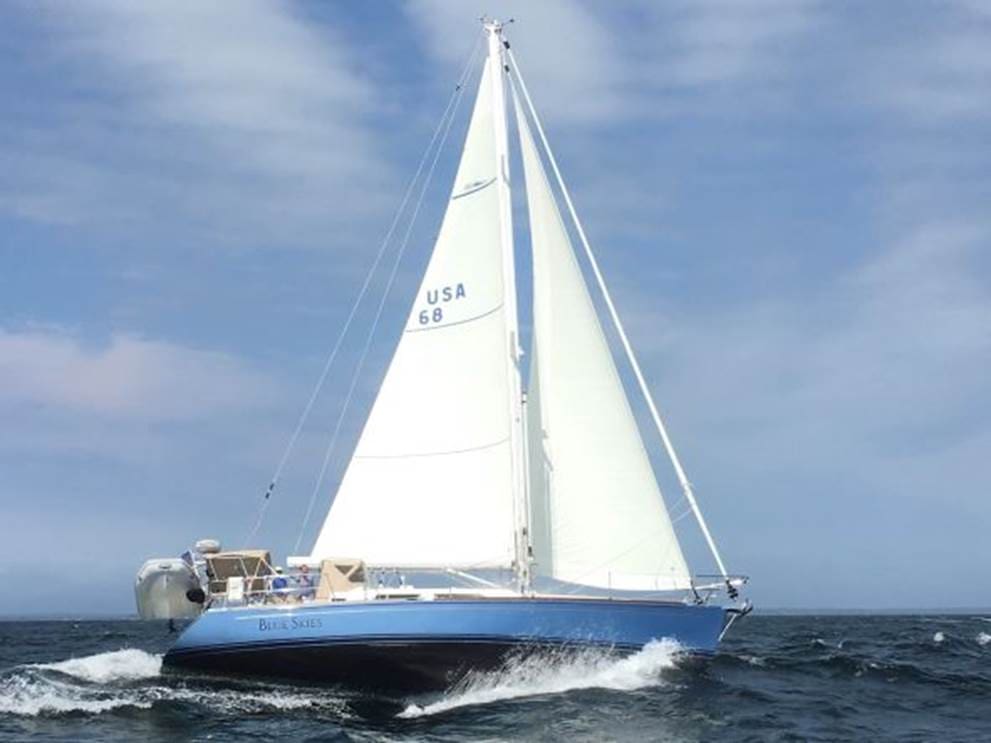 Blue Skies will be up against Chili Pepper, the USVI's Bastian Sarh's Beneteau First 10m, in the CSA Non-Spinnaker Class.
"We sail as a co-ed team, and this year it is split evenly between men and women. We try to get new people involved, so more than half of our crew are new to sailing and looking forward to sailing in their first regatta," says Sarh. "Last year, we had a great time. The regatta is a great opportunity to race against top sailors and teams, something you can't do in any other sport. Plus, sailing in St. Thomas is as good as it gets. Great wind, warm water, friendly people; we wouldn't miss it."
STIR features the largest one-design class of any regatta in the Caribbean with its IC24s. There will be nearly 20 of these modified J24s on the start line for STIR 2022.
"We are fielding a solid team from St. Croix, with some of the best sailors on the island, and are looking to put St Croix back on top," says the USVI's Peter Stanton, who will skipper the IC24, Kate. "We enjoy sailing away from home and exploring the islands. We have been racing in St. Thomas for decades, but it's still a good challenge."
Click Here to Register Now! 
Also, click here to sign up for the March 24 Round the Rocks race.