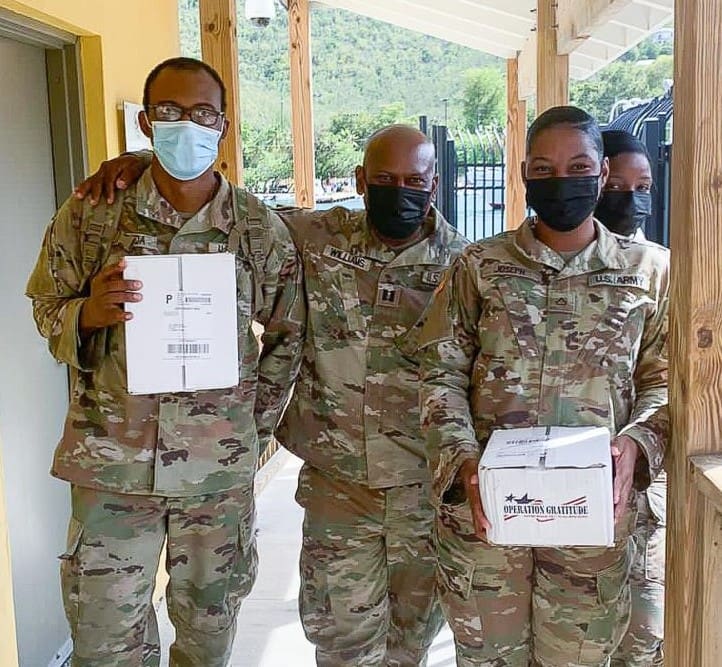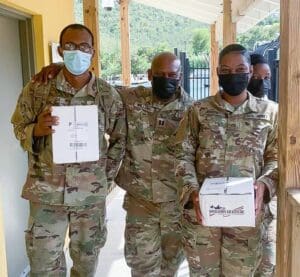 Members of the Virgin Islands National Guard serving on COVID-19 orders were among the 50 states and territories who will receive Operation Gratitude care packages as part of a campaign to show appreciation to the men and women serving on COVID-19 orders for their continued steadfast commitment to the local and federal agencies.
Facilitated through the Virgin Islands National Guard (VING) State Family Programs Office, this initiative, which resulted in over 100 V.I. servicemembers receiving care packages, began in January 2022.
"It was certainly a pleasant surprise to have received the email request, on Jan. 20, for information on those personnel eligible to receive the Operation Gratitude Care Packages," said Linda Todman, director of the State Family Program.
"Any opportunity to recognize 'military families' called to duty, whether overseas or on the home front, should always be embraced and implemented wholeheartedly," she said.
Operation Gratitude is a nationwide non-profit providing Americans with opportunities to honor our military, veterans and first responders through hands-on volunteerism.
VING has been continuously engaged since April 2020 providing support to the V.I. Department of Health with COVID-19 testing, patient transportation, airport and seaport screenings, beach public safety announcements and vaccine transportation.
"This effort from the family readiness team was an absolute success," said Maj. Gen. Kodjo Knox-Limbacker, the adjutant general of VING. "The Operation Gratitude Care Packages arriving and being distributed to our force throughout the territory is another display of the great efforts our Family Readiness Program, volunteers and our leaders are doing for our troops."