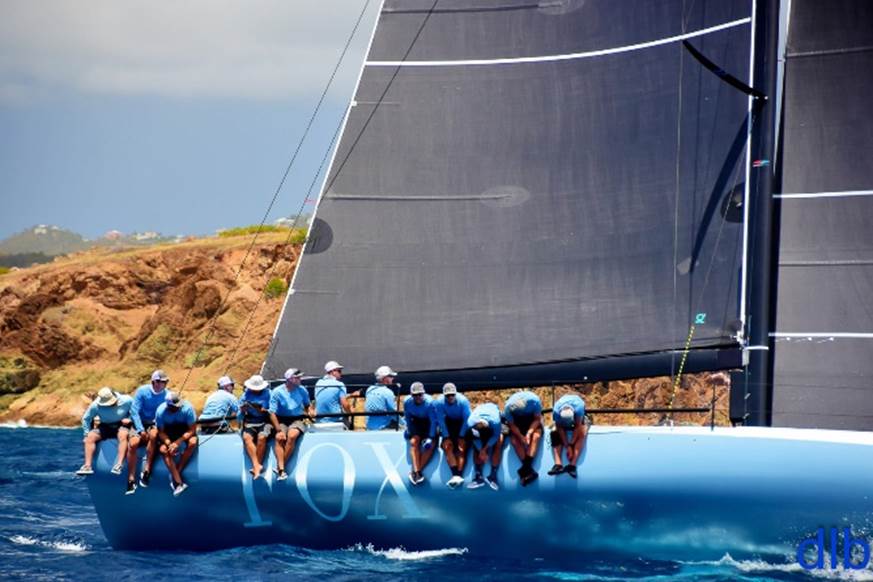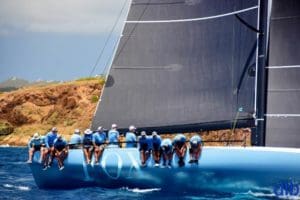 Over 40 yachts are currently registered for the 2022 St. Thomas International Regatta in two weeks, with more expected as hot racing yachts migrate to the northern Caribbean for major regattas this month. The regatta fleet includes vessels up to 65-foot, in CSA Spinnaker, CSA Non-Spinnaker, and One-Design classes, with crews hailing from the Caribbean, USA, and Europe, according to a release from the organizers.
One entry in the CSA Spinnaker Racing Class in both the Round the Rocks Race and STIR is Fox, a Botin 52 owned by the USA's Victor Wild, a member of the New York Yacht Club, San Diego Yacht Club, and Royal New Zealand Yacht Squadron.
"The Fox Sailing Team is very much looking forward to returning to St. Thomas for STIR and defending our class win from last year," says Wild. "Fox is a family affair! Many of the crew members have been racing together for over five years. A big focus of the team is camaraderie and a great team spirit. There are seven different nationalities on the team – Australia, Antigua, Canada, Great Britain, New Zealand, Spain, and the USA. Sailing in the natural beauty of the USVI, and for many team members who will be coming from colder climates and enjoying the champagne-sailing-shorts-and-t-shirt racing conditions. Couple that up with a dose of laidback Caribbean attitude, local music, food and drinks, and what's not to LOVE!"
This is the first time the USA's Bill Wiggins, from Charleston, South Carolina, and his team will be sailing in STIR on Wiggins' 2020-built J/121, Wings. They will compete in CSA Racing.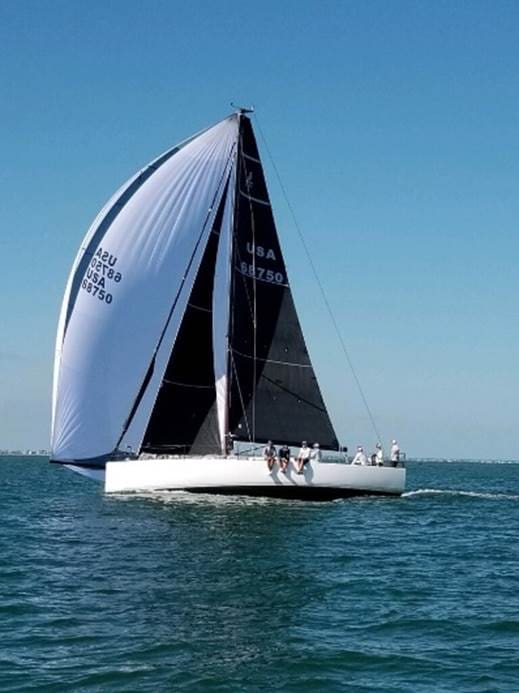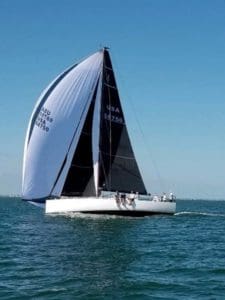 "Last winter we sailed the SORC (Southern Ocean Racing Conference) races in South Florida and the Bahamas. Last summer we competed in the Annapolis to Newport race, the New York Yacht Club's Annual Regatta, and Block Island Race Week, the latter of which we won the ORC D class. My 24-year-old son sails with us for most events and the balance of the crew are all our good friends from Charleston. We will have Phil Barnard from St Vincent onboard for STIR this year. We are looking forward to great sailing, great parties, and meeting new friends," says Wiggins, who raced in the RORC Caribbean 600 last month.
In the CSA Non-spinnaker class, the USA's Martin van Breems, president of the Sound Sailing Center in Norwalk, CT, is back with a team.
"We last competed in STIR in 2017, where we finally won the class on our Var 37, Varuna, after having entered at least 10 times. We were not able to bring boats south this year, so we purchased a deep keel Jeanneau 409, Tatihou – Sound Sailing Center, and are entering her in STIR 2022. We love the beautiful environs. Racing around the islands is so stunningly beautiful, and the parties and music afterward make being down there great even if you did not win!" said van Breems.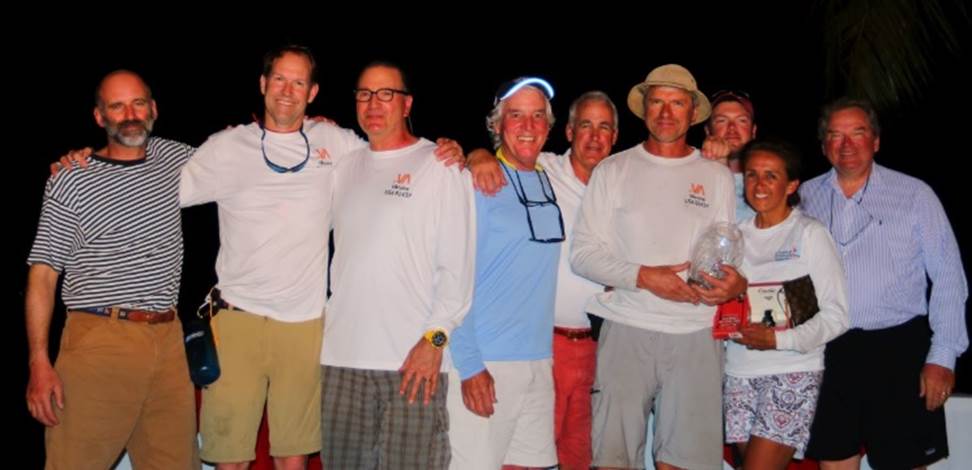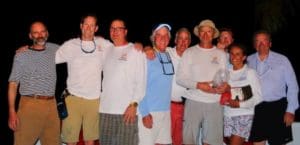 "My wife Wendy and I have been sailing since 2008 and lived on our sailboats for 11 of the last 14 years. We have enjoyed regattas both here in St Thomas and other Islands such as the Bahamas. We are proud to support both this year's Regatta and the St Thomas Yacht Club that shares the sailing passion with so many young people in the USVI," said Marc Blackman, owner of Ocean Surfari. The company operates three retail stores two in St. Thomas in Red Hook and the Havensight Mall, and one at the ferry dock in Cruz Bay, St. John. Each sells on-the-water gear. In 2020, the company added a 47-foot power catamaran, Reef Surfari, to provide snorkeling and sunset tours.
"We couldn't offer his caliber of an event without the strong support of the Virgin Islands business community, including sponsors such as Ocean Surfari. With strong entries across classes, STIR 2022 is shaping up to be full of hot competition and keen camaraderie. If you haven't registered yet, I invite you to do so now. As we say here at STYC, 'We Love It Here' and you will too!," says Pat Bailey, co-director of STIR 2022, with Greer Scholes.
T-Shirts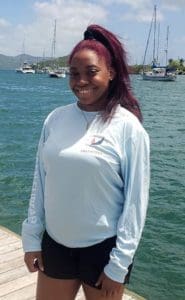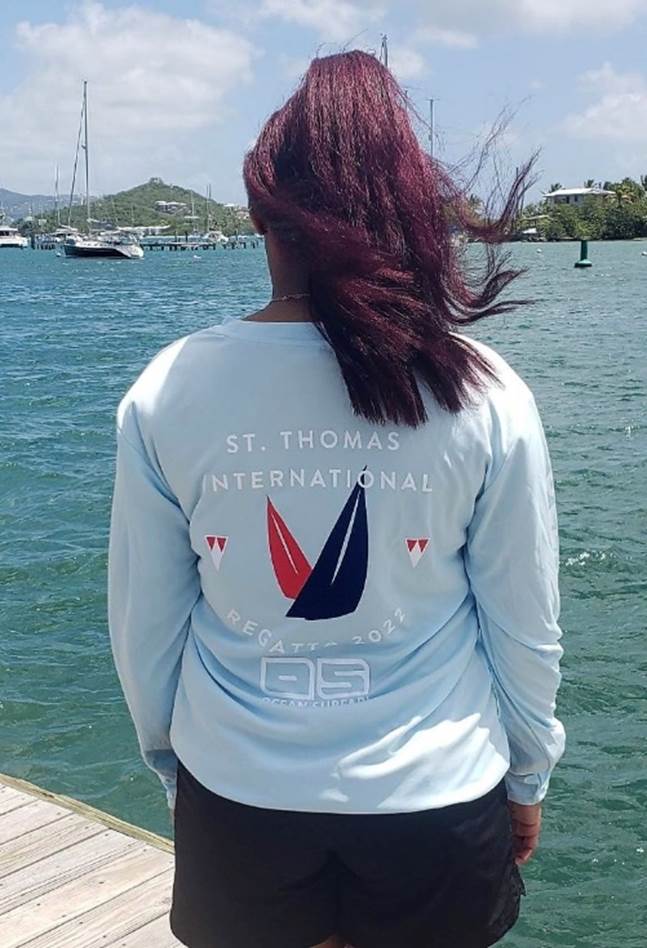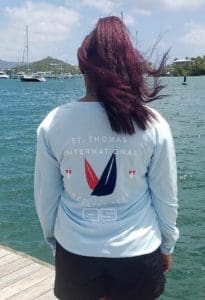 This year, Ocean Surfari is sponsoring T-shirts for regatta volunteers. To honor these volunteers, Ocean Surfari, a 2012-founded charter fishing company in the U.S. Virgin Islands has come on board to sponsor the volunteer shirts, giving volunteers a stylish 'thank you' and identifying the helpful regatta volunteer corps in a beautiful Ice Blue to competitors, friends, and family.
For information, visit www.stthomasinternationalregatta.com, Email: stycisv@gmail.com or Regatta Co-Director Pat Bailey at simpleislandboy51@gmail.com, or call (340) 775-6320.