A St. Thomas man is dead after driving off Veterans Drive, over the apron, and into the sea Thursday night. His passenger was treated at Schneider hospital, police said.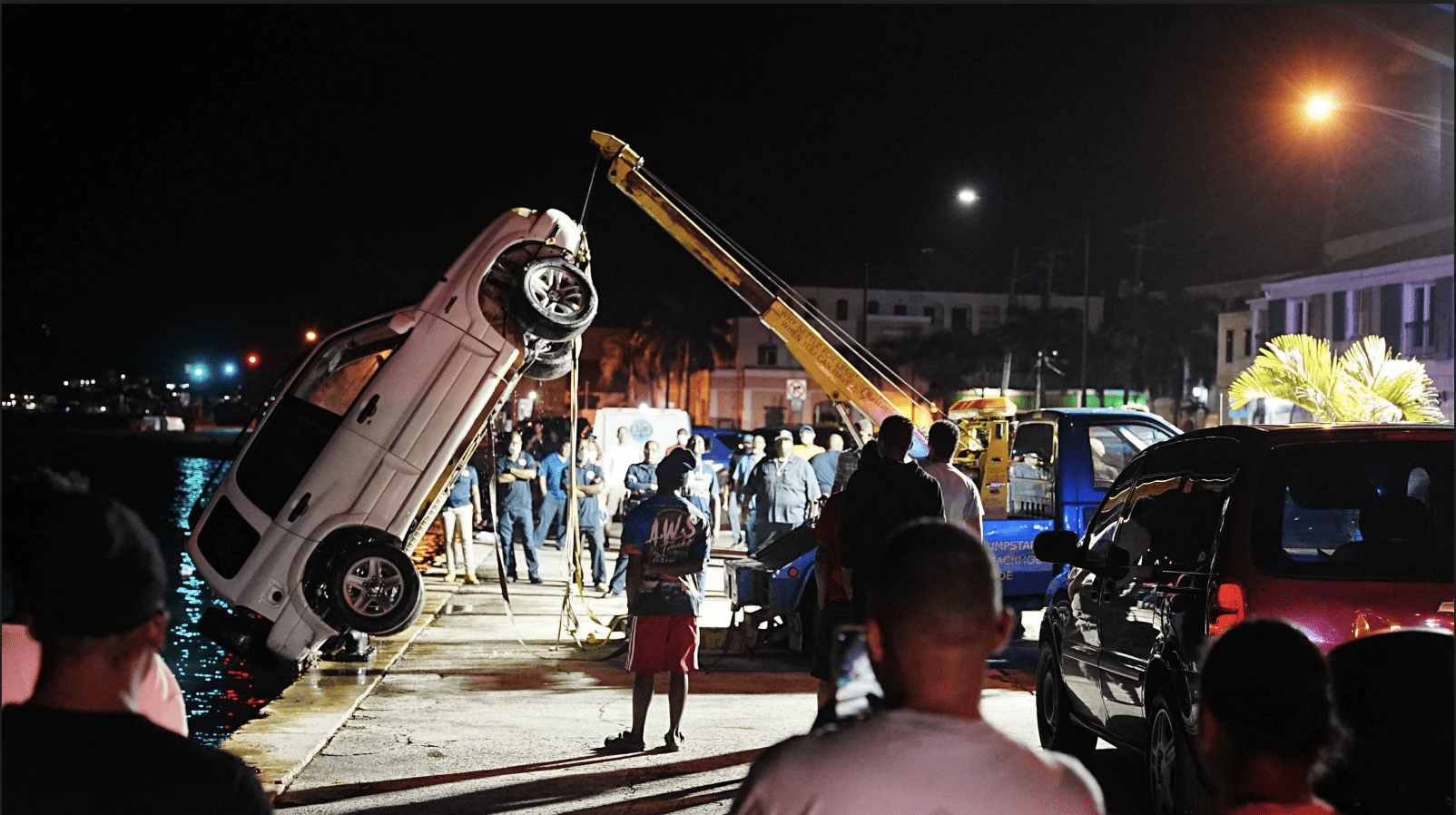 Police said the couple was arguing before veering off the road near First Bank.
"He got irate and drove over the waterfront into the water," said Glen Dratte, a VIPD spokesperson.
The man who sells chicken nearby witnessed the crash and dove in to help save the female passenger, Dratte said. He dove back in for the man but was unable to help.
Sherwayne Felix, of Sherwayne Towing and Trucking, was driving nearby when he got a call from his dispatcher. He watched the attempted rescue and tried to help from the shore. "Someone's life was in danger," Felix said.
Two police divers and a civilian diver were soon there, but the driver was unresponsive, Dratte said. Sherwayne Towing pulled the small, white SUV from the sea.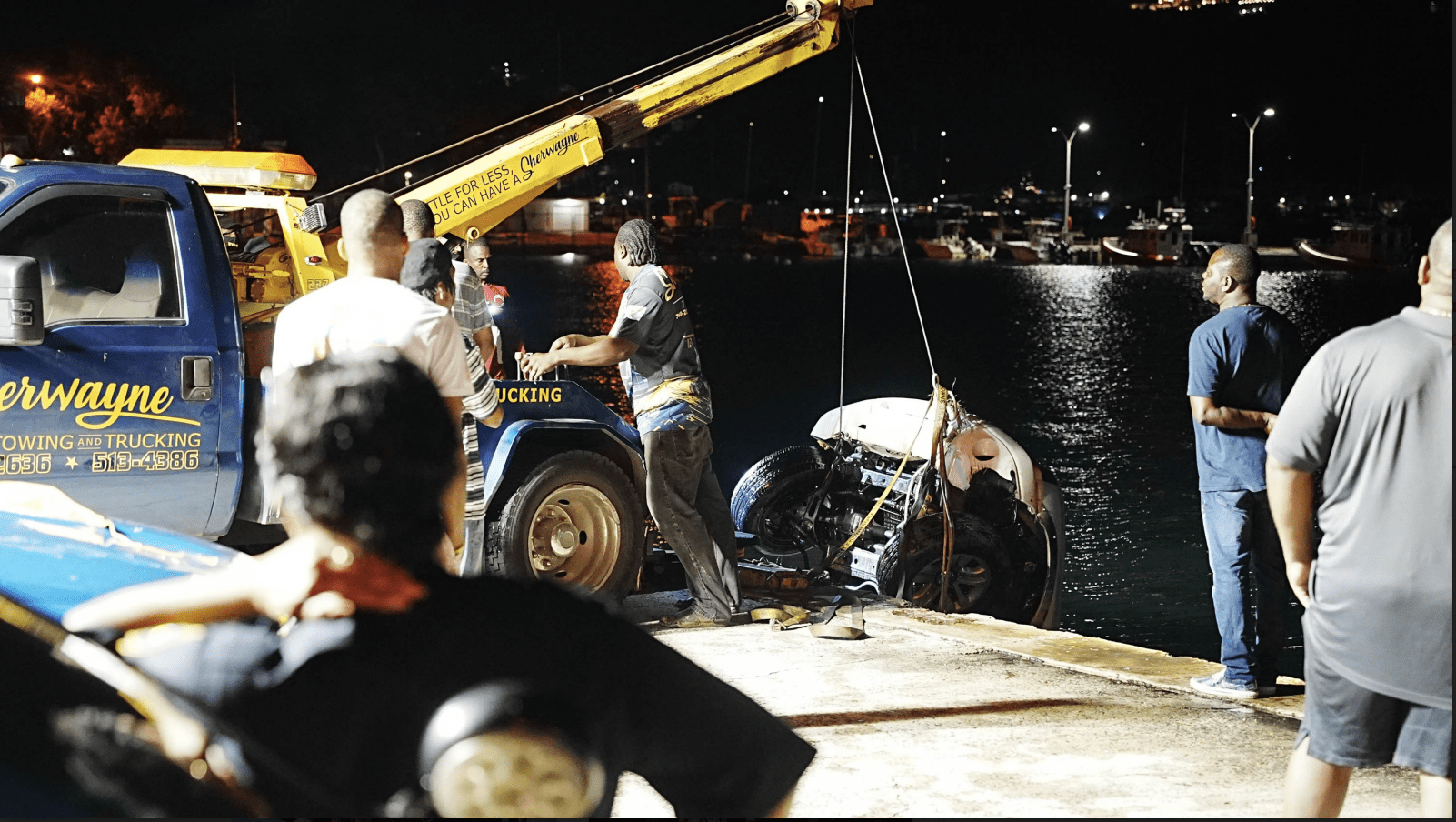 Both driver and passenger were St. Thomas residents from Santo Domingo, Dratte said. Police were awaiting an autopsy to determine the cause of the driver's death.
Acting St. Thomas Police Chief Steven Philip thanked those nearby, the rescue divers, Sherwayne Towing, and others for their quick response and help.
"To help a friend is a good thing, to help yourself is also good, but to help a stranger is amazing," Philip said in a written statement.