In the first of three scheduled events over redevelopment plans for a historic St. John resort, top officials at Government House set aside two hours to welcome public opinion.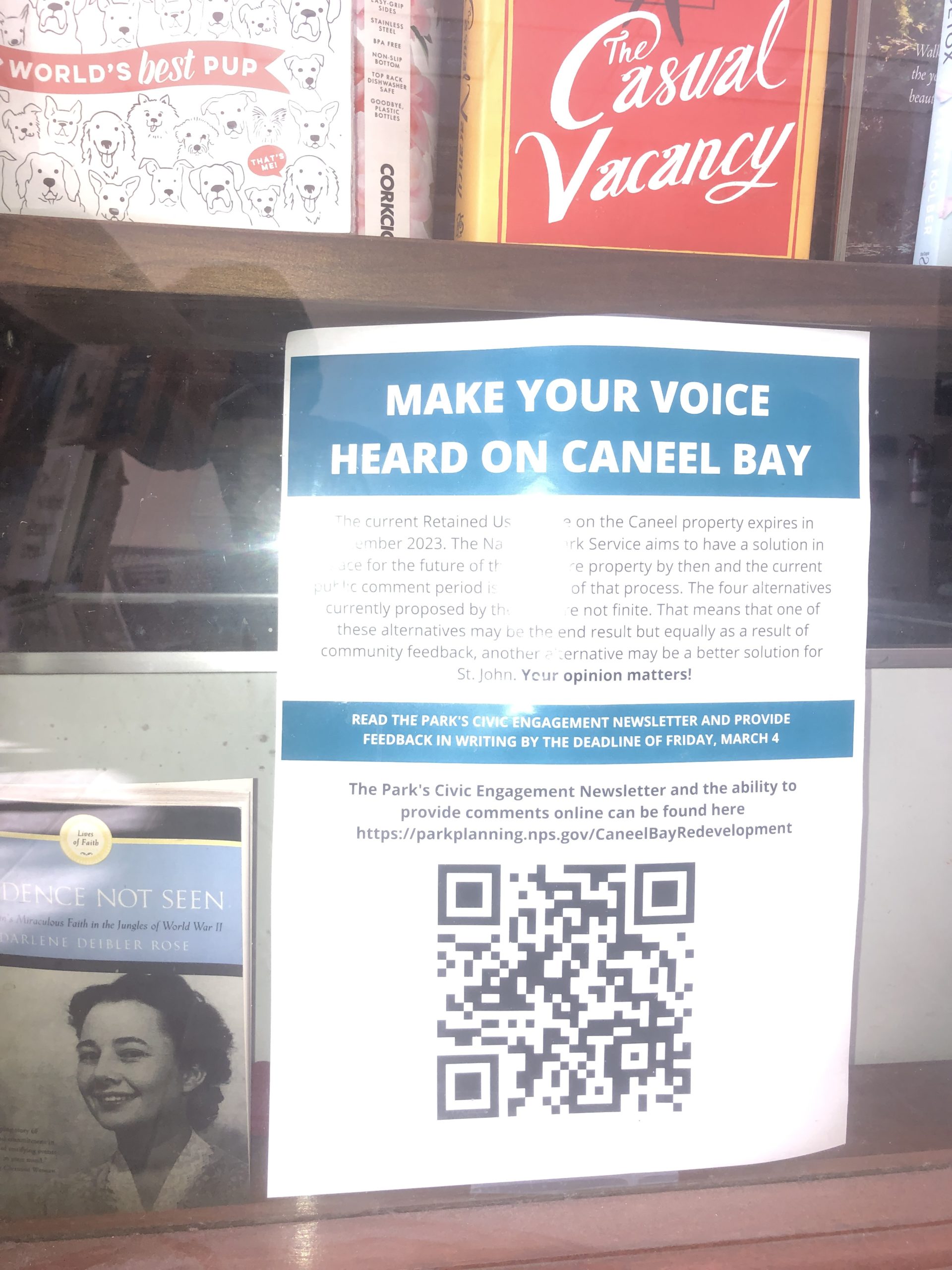 They didn't need it. Half an hour after the scheduled listening session at the St. John Legislature began, the three citizens who signed up to speak had done so. Gov. Albert Bryan Jr. and Lt. Gov. Tregenza Roach thanked those who came and ended the session.
"The most important thing for us … is to make sure all Virgin Islands voices are heard," the governor said. Roach compared the absence of Caneel's operations on St. John to the closing of the Hovensa refinery on St. Croix in 2012.
St. John residents and those from other parts of the territory were invited to the Cleone Creque Legislative Chamber to voice their opinions about four proposals for future operations at Caneel Bay Resort. When it first opened in December 1956, Caneel was the largest employer on the island and remained largely so until storm damage from two major hurricanes ceased its operations in 2017.
By the time the Sunday afternoon listening session began, concerns were growing about how little was known about the four proposals. Government House spokesman Richard Motta Jr. was asked how much administration officials knew about how much the public knew going into the listening session.
"That's a very good question. I can't answer that, to be honest with you. I can't speak to the National Park Service's public outreach initiatives." he said.
The session was also live-streamed over social media. According to the Government House – USVI Facebook channel, there were 2,900 views of Sunday's listening session online. Twenty viewers left comments, which the governor and Motta said would be transcribed and made part of the public record, along with in-person comments from Deverell Albert, Dr. Hadiya Sewer, and Dr. Crystal Fortwangler.
How well St. John residents and others were informed about the proposals in light of a March 4 deadline to comment on which option they liked best is also on the minds of community groups who had seen the proposal. Groups like Friends of the Virgin Islands National Park, the St. John Community Foundation, and the St. John Historical Society, are engaged in a signature drive, asking the U.S. Department of Interior to extend the comment deadline.
At a public meeting held Wednesday in Franklin Powell Park, Senator-At-Large Steven Payne said he too would like to see the deadline extended.
"This proposal is from the National Park Service. The National Park Services should have met with the community, gotten input from the community, and then come forth to the community and let us have input in different settings, different meetings, different workshops. Then we vote on which proposal we are going to utilize," Payne said.
Over the weekend, V.I. National Park Superintendent Nigel Fields announced two in-person listening sessions he will host this week, Tuesday and Thursday, from 6 p.m. to 8 p.m. He also referred residents to a national park planning document, detailing the proposals and related information: Parkplanning – Redevelopment of Caneel Bay – Civic Engagement Newsletter (nps.gov).
The park service listening sessions will be held at Bethany Moravian Church on Tuesday and at Calvary Baptist Church on Route 107 in Estate Friis on Thursday.
Fields said each of the four proposals describes what level and what type of commercial activity should take place within the resort's footprint as it moves towards redevelopment. He added that the area in question represents the property within the park's boundaries covered by a Retained Use Estate covenant, in effect since 1983 and set to expire in 2023.
The park is considering if there should be a commercial operation at Caneel, which until now, has not existed, Fields said. The public's preference for one of the four options would determine if there would be any commercial activity and, if so, to what degree.
"One of the options is to have no commercial activity," the superintendent said.
But Fortwangler added a caveat in a comment made after the Sunday meeting's end. She said the way the proposals have been presented has left the public believing that once an option is chosen, the public's role in reshaping Caneel is done.
"There is a line in everything that says, 'If you have another idea, submit it'; this is lost. People are not out there, creating their own ideas to submit to (Fields) right now … At almost every meeting you go to, what do you hear?
'What choice do you like?" she said.