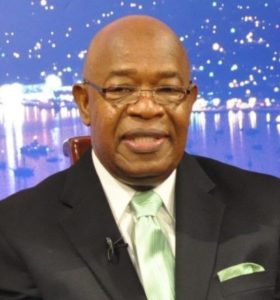 Former Lt. Gov. Athniel Ottley – affectionately known as Addie – left this life and his beloved Virgin Islands on Thursday while away in Indiana at the age of 80. He was known for his community-minded spirit, his acumen as a business leader, and his devotion to civic life, broadcasting and Virgin Islands Carnival.
Ottley passed away after a lengthy illness with his wife of 47 years, Mary Simmonds Ottley, and family members beside him. He was the son of St. Thomas Postmaster Aubrey C. Ottley and Iris Ottley, one of several brothers and sisters who grew up in the neighborhood of Savan.
Since learning of his death on Thursday, tributes and praise have appeared from those who knew him. The current Lt. Gov. Tregenza Roach called him a giant of the Virgin Islands. Former lawmaker and St. Thomas attorney Arturo Watlington, himself the son of a postmaster, called Ottley "the first native radio icon on St. Thomas."
Senate President Donna Frett-Gregory described Ottley as a community treasure. "It is sad to learn of his passing this evening. He has given so much of himself," she said.
Gov. Albert Bryan Jr. added his voice in tribute to a "legendary broadcaster."
"… Everyone at Government House is deeply saddened by the passing of Addie Ottley, who was a cultural icon and a dedicated Virgin Islander, who used his radio program to promote and uplift the people, traditions and community for decades on 'The Addie Ottley Morning Show' on WSTA," Bryan said.
Ottley began making his talents known at the age of 15, while he was attending Sts. Peter and Paul Catholic School. That's when he won a deejay talent show hosted by WSTA news anchor Lee Carle.
"I was at the VI Hotel, at the Blue Room. We had a talent show with Renny Roker and Addie. He was already into radio, but it was more like ham radio — that was '58 or '59," Carle said.
At the time, Carle was broadcasting for St. Thomas station, WVWI. Ottley's first music show was called Addie at Night. A few years later, he left the island to attend the RCA Institute of Technology in New York and the Indiana Institute of Technology. After returning to St. Thomas, he worked as a radio correspondent and helped broadcast coverage of the first election held in the Virgin Islands.
By the 1970s, the pace of life moved quickly, with Ottley joining the Virgin Islands Carnival Committee, making three bids for a seat in the Legislature, winning on the third try, and joining the administration of Gov. Melvin Evans.
In civic life, Ottley became an influential member of the Rotary Club, the St. Thomas-St. John Chamber of Commerce and other organizations.
"I was not a part of the Rotary he was in, but I knew he was one of the original members of Rotary, St. Thomas, and a very instrumental force of the Chamber of Commerce," Watlington said.
Through his service to his Catholic faith, Ottley led the restoration effort at Sts. Peter and Paul Cathedral on Kronprindsens Gade in the 1980s and 1990s. He was appointed to the Catholic Order of St. Gregory by Pope Francis.
At Rotary, Ottley became the recipient of its highest honor, the Paul Harris Fellow Award. "And he was a past president of his Rotary Club," Watlington said.
There was also time for television appearances, with Ottley hosting the WTJX talk show, Face to Face, and anchoring live coverage of the annual Virgin Islands Carnival Parade.
These were the accomplishments of one man in a lifetime, along with daily broadcasts of the Morning Show and the formation of Ottley Communications — a family-led venture — in the 1980s.
Then came Hurricane Hugo, followed by several other devastating storms. The broadcast team at WSTA, including Lee Carle, the late Jean Greaux, and Ottley, provided round-the-clock coverage to inform and update a stricken community.
In 2019, Ottley and St. Croix lawmaker and broadcaster Holland Redfield were honored by the University of the Virgin Islands for their devotion to the airwaves during the passage of Hurricanes Irma and Maria.
Redfield, host of the radio show "Straight Talk with Holland Redfield," died Sept. 11, 2021, at the age of 78.
Bryan summed up a lifetime of contributions in a statement issued shortly after word of Ottley's death spread across the territory.
"While Addie's voice may be silenced, his unquestionable impact helped shape the Territory as we know it today, and the mark he left on the people and the islands that he loved will live on in perpetuity," the governor said.
Ottley is survived by his wife, Mary, his sons Andre Ottley, Robert Brown and preceded in death by his son, Allen Ottley; by his daughters Alecia Ottley-Cobb, Angela Ottley-Lewis, Alfreda Ottley and Karen Scabriel; twin brothers Peter and Paul Ottley, and sisters Alda Ottley, Margaret Otley and Janine Ottley.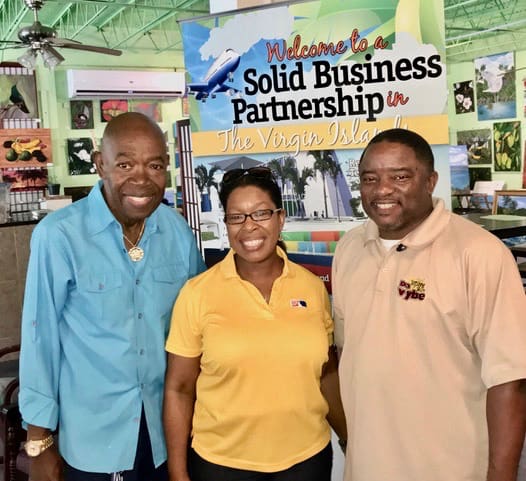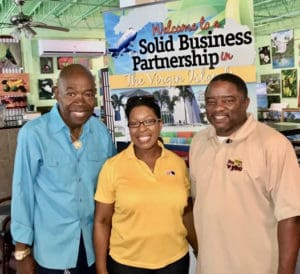 .