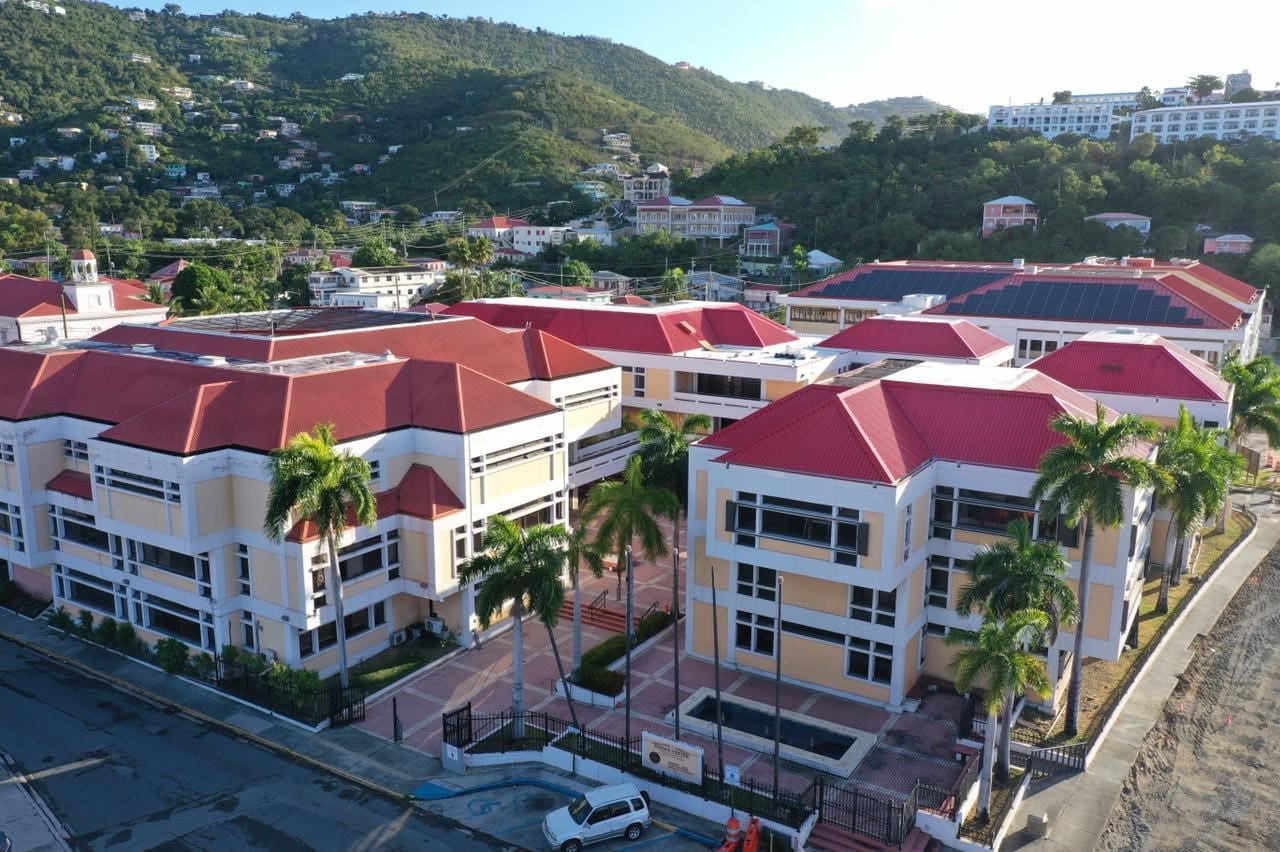 A magistrate judge on St. Thomas ordered a man held on $75,000 cash bail following his arrest on Friday. According to court documents, the defendant was charged with attempted rape at a bus stop near the Schneider Regional Medical Center.
Police responding to the scene credited a passing motorist with interrupting the alleged assault of a female victim. The arresting officer said the alleged assailant – identified as Agustus Alexander – was taken to the hospital emergency room for treatment of a lacerated lip.
Superior Court Magistrate Paula Norkadis ordered that Alexander be detained after finding probable cause on charges of attempted rape, indecent exposure, assault, and other offenses. The magistrate accepted the prosecution's claim that Alexander posed a flight risk, a danger to the community, and a danger to the victim.
An account of the incident was submitted to the court by police, saying they were alerted to a problem Friday around 8:45 p.m. The victim said she was approached while sitting in the bus shelter on Alton Adams Sr. Drive. She said the encounter involved indecent exposure and lewd gestures.
Alexander was told to stay away by the woman, police said. In an affidavit filed in Superior Court, police recounted a witness saying Alexander left, crossed the road, then returned and tried to remove the woman's clothing. He was apparently bitten on the lip while trying to kiss her, court documents said.
As the encounter became more aggressive, the woman was able to alert a passing motorist, asking them to call the police. When police arrived, the witness described what she saw taking place at the bus stop: an alleged assailant in a state of undress atop a struggling female.
Alexander fled as police arrived but was quickly apprehended, according to court documents. He received four stitches for a facial wound and was detained, pending a court appearance. After Monday's preliminary hearing, Norkadis also recommended he undergo a psychiatric evaluation.
Although the name of the alleged victim appears in a public record, it is not the practice of the Source to identify them in news reports.
Some of the bus stops in the vicinity of the hospital and Long Bay Road have sometimes been frequented by homeless people, but their presence has largely been peaceful. Assistant Human Services Commissioner Michal Rhymer-Charles said the situation has come to her agency's attention.
But Rhymer-Charles also said she had no knowledge about the incident at the bus stop on Alton Adams Sr. Drive on Friday.
"I can't specifically address what happened because I don't know specifically what happened," she said. "I will make some calls to see if anyone in the intake section has any information on that incident."