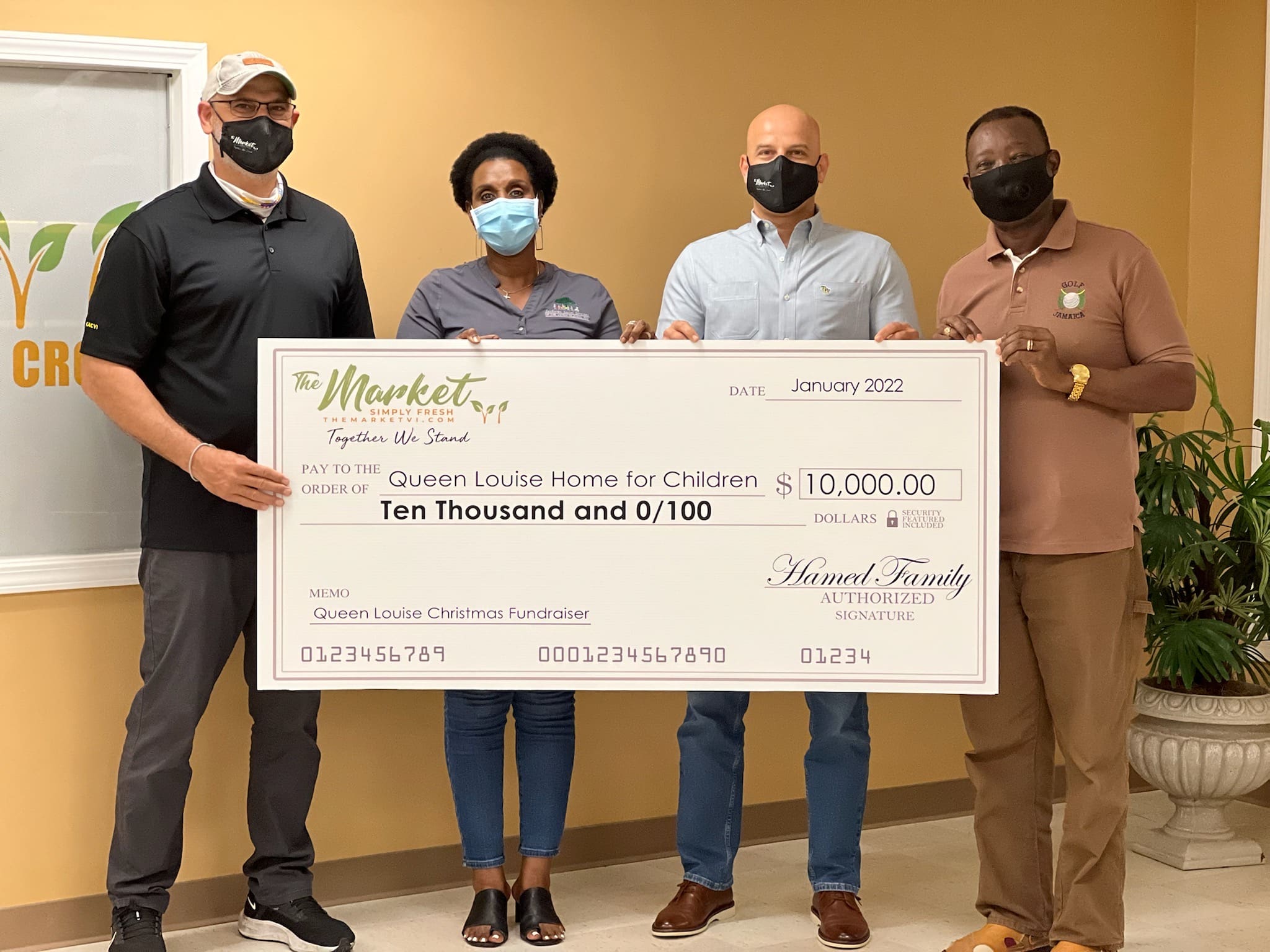 The Market St. Croix presented a $10,000 check to Queen Louise Home for Children Friday as the culmination of a matching grant challenge started in December – a Christmas fundraiser for the children's foster home.
Public donations raised $22,000, and the Market's match brought the total contributions to $32,000. The funds will be used to operate the residential program for children placed in the home due to abuse, neglect, and/or displacement or for respite care.
The Hamed family, owners of the Market, has donated to Queen Louise Home for Children for the last five years in memory of their father, Mohammed Hamed. It began with Christmas tree sales in December, but the pandemic caused that program to be postponed. Instead, the Hamed brothers – Waleed, Waheed, Mufeed, and Hisham – established the challenge grant to match funds by the community, two dollars to one, in December.
Queen Louise Home is a program of Lutheran Social Services of the Virgin Islands – the largest private child and family services agency in the U.S. Virgin Islands. The 117-year-old home has never closed its doors during that time.
"This would not be possible without the compassion of individuals like the Hamed brothers and the many who continue to support the home," Junia John-Straker, LSSVI chief executive officer, said in a media release.