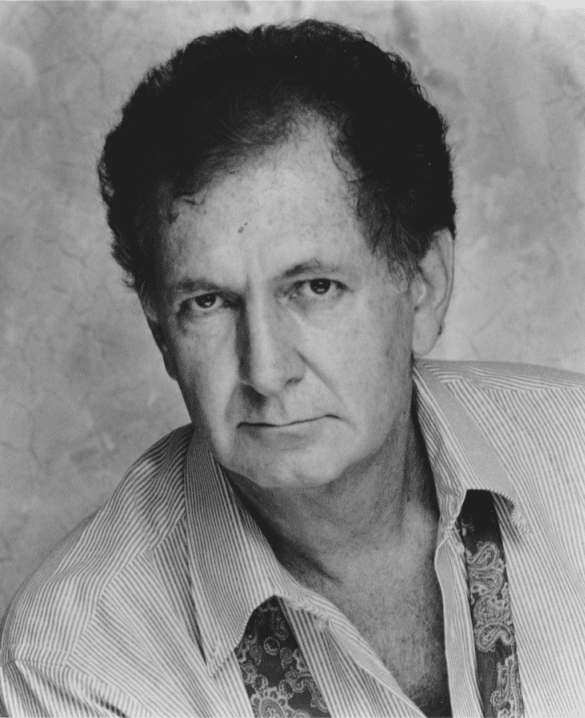 As word circulated Monday of the death of Winston St. Ile "Win" de Lugo, friends and associates remembered him as a multi-talented native son who made his mark in the world of theater and film but never lost touch with his Virgin Islands roots.
De Lugo died on Dec. 30, 2021, at the age of 87.
"He was almost a bigger-than-life character," said his longtime friend and often-time collaborator Eric Matthews.
Matthews and de Lugo's best-known project in the territory was probably the creation of the Film Promotion Office – now a division of Tourism –- in the early 1970s. They also worked to bring what had been the Atlanta Film Festival to St. Thomas as the International Film Festival; it was held several years in the 1970s.
As a young man, de Lugo left the islands for New York, where he studied acting with well-known acting coach Stella Adler and began a promising career in the theater.
His stage credits included roles in "The Iceman Cometh," "The Rainmaker," and "Zoo Story." A 1967 review in the theater trade paper Variety called his performance as the character, Jerry, in "Zoo Story" an unusual and "splendid interpretation." The review also notes that the program says the play is "directed by Miles Dickson from a concept by de Lugo."
Over the years, he also spent time on the West Coast, appearing in several films, including Weekend at Bernie's II, Lords of the Mafia, and Jesus 2000.
His television work included a running role in the daytime drama "Love of Life" in the 1960s and later appearances in numerous shows, including Dragnet, Mission Impossible, and Custer. Friends say he was especially proud of his role as Captain Timothy in an episode of the first season of Star Trek.
"He still gets fan mail from people who are Trekkies," said Judy Levine Matthews, who first met and worked with de Lugo in 1977 on the film festival and who married Matthews many years later.
De Lugo also distinguished himself as a painter, scriptwriter, photographer, and filmmaker and in creative computer projects, Matthews said.
"He had a very intellectual look at life," Matthews said. "He was well-read, and he saw the connections of science and art."
Besides all that, "He loved to tell stories," Matthews recalled. "And he had a wicked sense of humor."
He was not, perhaps, the most studious person, however.
Eleanor Cerge was one of his classmates at Sts. Peter and Paul High School. The two graduated in 1952.
She recalled that "he was very artistic," and his mind was often on his art. While the good nuns were conducting classes, Win was often busy drawing at his desk.
As a young man, he created two outstanding murals: one commissioned by Bluebeard's Castle Hotel depicting pirates (which was lost when the wall it was on collapsed) and one that lasted many years at the Mountain Top tourist shops showing Carib Indians in a canoe and the Nina, Pinta and Santa Maria in the distance, its tongue-in-cheek title "Caribs Discover Columbus."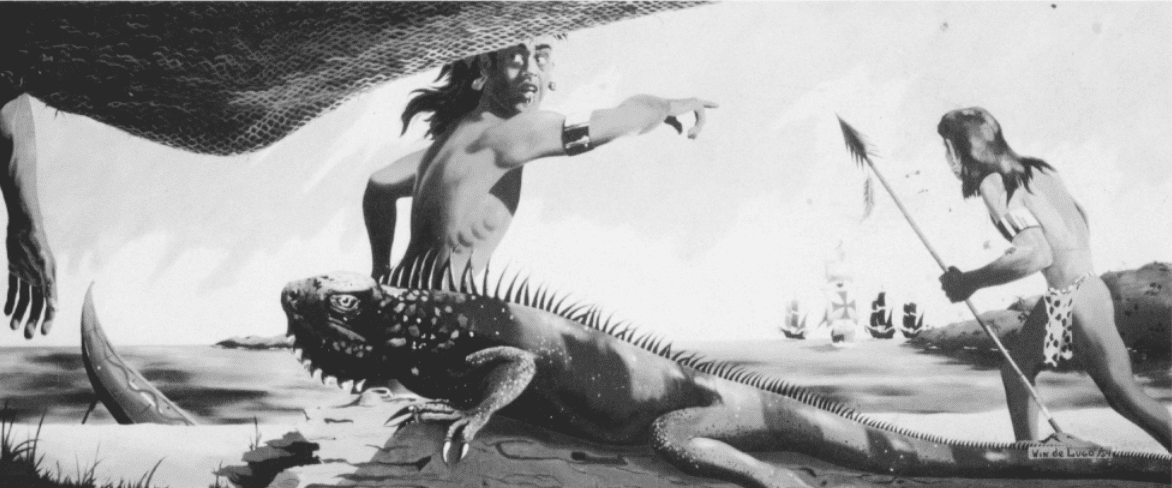 He was so talented, "you just had to see it to believe it," Cerge said. It didn't surprise her that he took up acting. "I expected he would do something like that … He was a lot of fun."
Cerge kept up with her classmate over the years, writing him "now and then." But she said she actually knew his brother better. The late Ron de Lugo, longtime Virgin Islands delegate to Congress, was good friends with her ex-husband and often stayed at their home.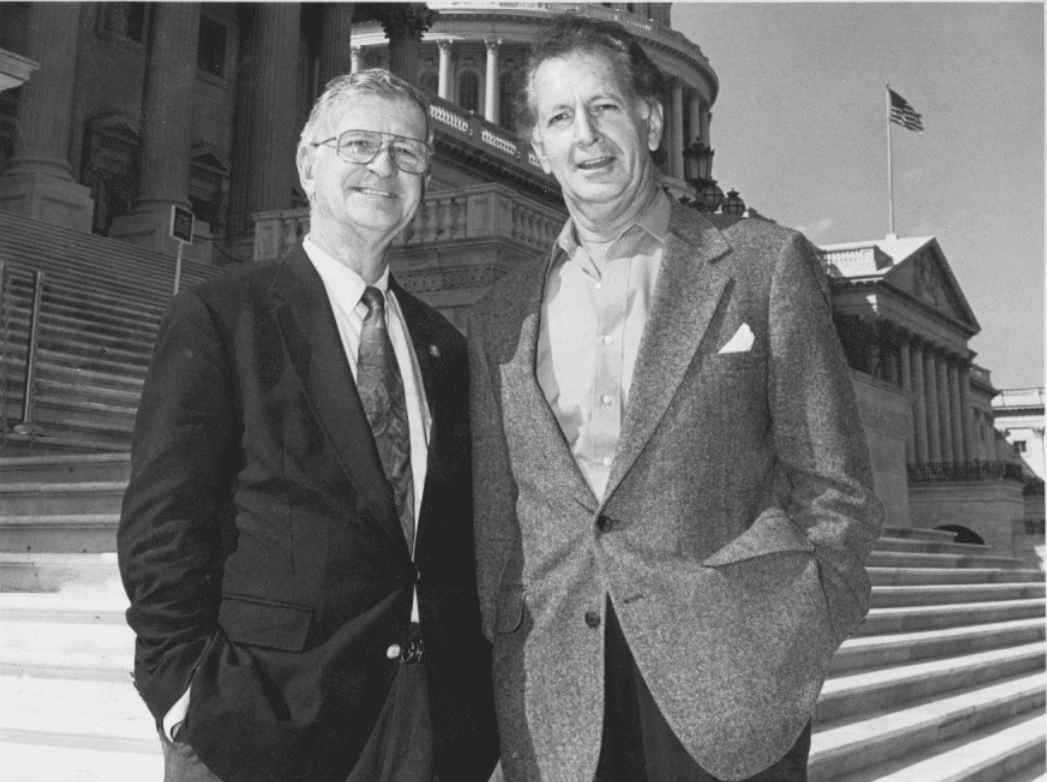 The two brothers were very close, according to Matthews, although Win had little interest in politics.
Matthews, himself an actor from California, said he first met Win de Lugo in acting school in New York. A few years and a few acting jobs later, the friends moved to St. Thomas, hoping to produce a movie that Matthews described as "kind of like 'Easy Rider' at sea." It had a title, "Sunstroke," but not enough backing. "We ran out of money."
That, he said, is when they came up with the idea of creating a Film Promotion Office. They sold St. Thomas broadcaster pioneer Addie Ottley (then a senator and soon lieutenant governor) on the idea. The Legislature created the office while Melvin Evans was governor, he recalled, but it wasn't funded until later, under Gov. Cyril King.
It was while the original version of "The Island of Dr. Moreau" with Burt Lancaster was in production on St. Croix. A photo of King with one of the movie's animal extras made it onto the Associated Press wires, convincing the governor of the worth of the publicity, and "within two days the office was funded," Matthews said.
Tourism Commissioner Joseph Boschulte recalled a similar story Monday, saying de Lugo was "very savvy and convincing."
Over the years, the office has shepherded many film projects, including the full-length feature "Four Seasons" starring Alan Alda, the movie "Christopher Columbus," and countless commercials, music videos, and short subjects.
A statement from the Tourism Department said, "Win worked tirelessly to position the USVI as a desirable location for filming and photoshoots."
"I met Win many times in L.A., and sometimes he joined me at Film Office events," said Luana Wheatley, current director of the Film Office.
Noting his pride in his Star Trek performance, she added, "So I say with admiration, 'May you boldly rest in peace.' "
Arrangements are pending and will probably be held on the Mainland, according to Matthews and Levine Matthews. In addition, there will likely be a memorial on St. Thomas at a future date to be announced.